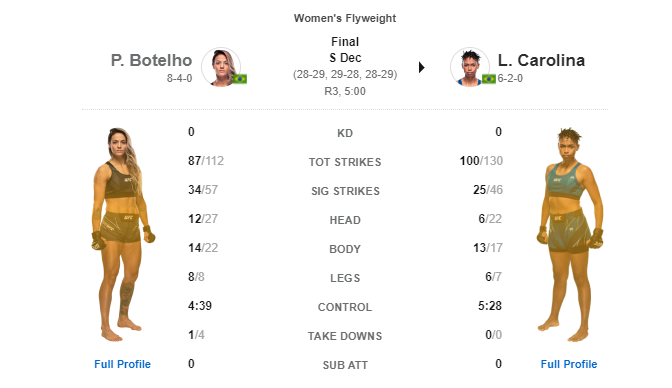 I bet on the props for this fight that it would go the distance at -225. Normally I don't but big money on props but I felt these two strikers would grapple as they would be afraid of each others strikes and luckily I was right.
The spent most of the fight in the clinch or doing some ineffective grappling.
I am going to take half of the winnings, minus my bet on Reyes, and have fun with the remainder of the card.