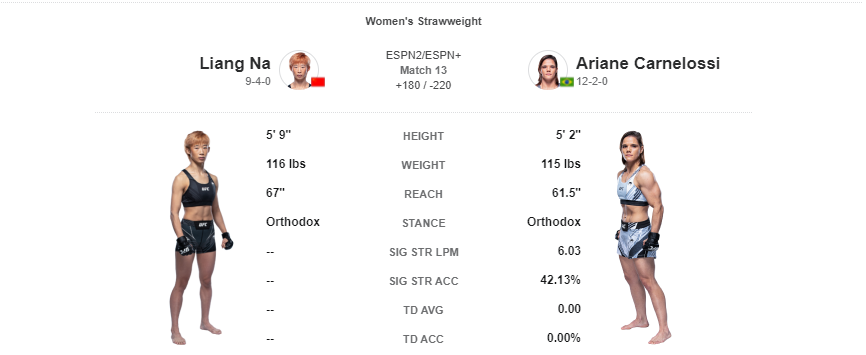 I am going with the dog Na Liang.
I have no idea who these women are and I am just going by height as Na Liang has a 7" height advantage.
I am also looking at the fact that Ariane has no takeddowns and only has one submission in 12 wins, and she was submitted in one of her two losses.
I have placed some bets on Uriah Hall, Kamaru Usman, and Jimmy Crute.