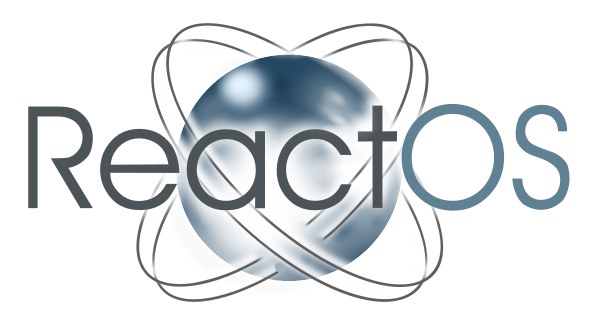 Repositories
Github Repository, Crowdin Repository
Project Details
ReactOS is a free and open source operating system written from scratch. It's design is based on Windows in the same way Linux is based on Unix, however ReactOS is not linux. ReactOS looks and feels like Windows, is able to your run Windows software and your Windows drivers, and is familiar for Windows users.
Development began in 1996, as a Windows 95 clone project, and was continued as ReactOS in 1998, with the incremental addition of features of later Windows versions.
As of July 2018, ReactOS is considered alpha software, feature-incomplete but with many Windows applications already working (e.g. Adobe Reader 6.0, OpenOffice, etc) and therefore recommended by the developers only for evaluation and testing purposes.
ReactOS is released under GNU GPLv2 Open Source license, with some parts released under LGPL and BSD licenses.
Also, take a look to my guide on how to test ReactOS on your computer, without touching a single one of your precious files!
Sources: Wikipedia/ReactOS & ReactOS Official Website
---
A few words...
It's been a completely tiring couple of days inbetween Translating, Proofreading, Developing the Aristotle App and posting/finetuning the workings of @aristotle.team. I also got sick yesterday and I'm officially running at 0% efficiency, but hopefully I will return to normal levels (around 110% efficiency :P ) in a couple of days.
I also want to say a very big "thank you" to @rosatravels. While she was working hard to give all LMs and Translators some exposure, we discussed a few things about our next steps for the Greek Translation team and told her our plans. She decided to go forward with a post dedicated to us. It means a lot to us, it is like a big "You are doing great! Keep it up!" pat in the back. You can read her latest CM Report here
Contribution Details
Translation Overview
Subject to @ruth-girl's proof-reading, the project is now 91% translated. ReactOS translations are split into many files, so I'm going on a per-file translation, aiming to hit 1200 words on each contribution.
Languages
The project is being translated from English to Greek. I'm a native Greek and because of my job (programmer) English is a "must learn" language.
In this session
This is the sixth session that I continued working on the biggest file of the project (biggest so far, at least)! It will take 5-6 7-8 parts to finish this file, if not more!
And the number name of the beast... rasdlg!
Before we go on with the much needed semantics on this contribution, here is the funniest auto translation:
The original string was: Don't display this reminder again
Pretty much, self explanatory, not much thought is needed on this. The correct translation would be: Να μην εμφανιστεί αυτό το μήνυμα ξανά.
Here is what Microsoft Translator decided to suggest as a possible translation: Αλμπουμ (literally Album)
Word Count
I translated 1207 words, minus an estimated 8% for duplicates and untranslated words, which brings us to ~1110 words, for a total of 28221 words out of 37669 words. All numbers were rounded to the nearest integer (as you obviously can't translate 724.24 words).
Proof of Authorship
---
tl;dr version
ReactOS is a great project, aiming to help the average Joe try a free alternative operating system, without having to change a lot of his habits. It has a long way to go though, as it is still in alpha development stage. I'm proud to translate this into Greek, as I've always been secretly supporting this project!
I have translated 1207 words (-8% for duplicates and untranslated words = ~1110 words) for a total of 28221 words out of 37669 words. I'm now translating a file used to manage various internet related stuff.
Creating a Community
We've been planning since mid-September -if not earlier- to create a community account used as a translation blog, share our knowledge and our stats with everyone. Each one of us could do it from their own account, but having them all concentrated in one place would make it more transparent and targeted. After all, knowledge and tips are best when shared with as many people as possible, but only if they are interested in that.
Our community account, @aristotle.team, is now open and we will be posting from time to time various stuff, mostly translation-related. Give @aristotle.team a follow, as we have a lot of things planned for this community. Stay tuned!
I will be posting a more detailed post about Aristotle, to give our community a proper welcome!
---
Thank you everyone for taking your time to read about my contribution. Big thanks to the @utopian-io and @davinci.witness teams for making this possible, and also to the rest of the people of the Greek Translation Team that I'm proud to be part of. Feel free to follow the rest of them to check their translations!
our ruth-less Language Moderator @ruth-girl,
and our community account @aristotle.team!
---
If you want to support @utopian-io provide better incentives to Open Source Development, by delegating some of your SP, click here. You can also vote @utopian-io for witness, by clicking here.
If you also wish to support our journey as a community, you can delegate some SP to @aristotle.team by clicking here