Hello everyone! Let's start with the basics once again:
Repository
Project Details
As mentioned in my previous contributions, I have been on a new Steemit mission since @utopian-io & @davinci.witness launched the Translation Category, giving us the chance to offer our services and provide quality translations for various Open Source projects. As I have mentioned several times in the past few weeks, FreeCAD is my second project and I have been having great fun working on the translations of this software. FreeCAD is an Open Source AutoCAD competitor that runs on Windows, Mac and Linux, and supports various types of open file formats.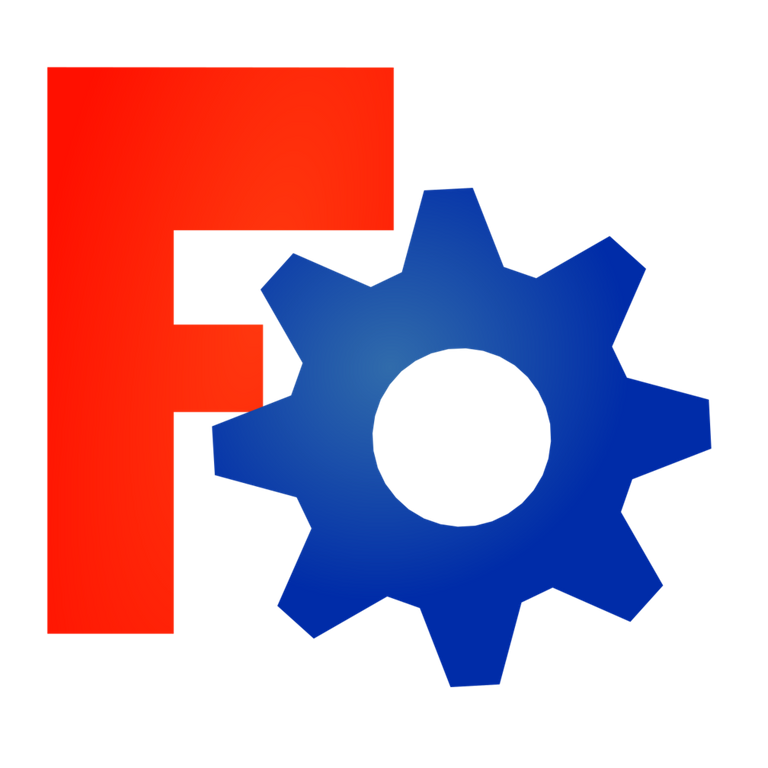 Image Source:
en.wikipedia.org
This is just a reminder of the importance of all Open Source communities in a hectic world of scientific development and suppression of information:
Open Source means true freedom; there are no limitations. What better way to assist scientific progress and development than with the creation of free powerful tools. And even though this is not news to many of you, it is worth noting that the most important advantage of FreeCAD is the fact that is is an Open Source project. As I have mentioned several times in the past few weeks, FreeCAD can be used by other programs as a library as well. Suppression of information can slow our civilization's progress down, that's why Open Source projects are a technological blessing of our times.
And this is where you can find more information regarding this project I have been working on:
For more information regarding this wonderful Open Source project you can visit the the project's Official Website, as well as one of my previous contributions. If there's any specific kind of information you'd like to read about this project, please leave your requests in the comments below and I will undoubtedly do my best to provide all information necessary promptly.
I'm glad I was given the opportunity to offer my services and therefore I will continue to work hard and do my best.
Contribution Specifications
This is the twenty-second part of a very demanding but rather useful project. The main reason is the utilization of too many technical terms, as explained all over again in almost all of my previous contribution posts. It is also worth keeping in mind that FreeCAD is a large project that consists of roughly 31,770 words. Taking everything mentioned above into consideration, and in order to be able to provide a quality end product, I have decided that I will be translating from 900+ to 1,200+ words in each part, making sure to conclude at least two to three parts every seven days so that this project is finished in time. My translation is now 76.6% complete and subject to @ruth-girl's proof-reading.
The current project is being translated from English to Greek.
I checked all previously translated strings of the ReverseEngineering.ts file before I started translating all the strings of this file, mainly due to the fact that this is another file that includes many strings that were already translated and needed to be corrected. That was the case regarding the Robot.ts file as well, which is another file that was completely translated in this session. Concerning the already submitted suggestions in both files, I spotted a couple of poorly translated strings once again. Some of them included errors regarding syntax and grammar, while others were just not properly translated. Moreover, I started working on the Ship.ts file, the translation of which is now approximately 90% complete. It is worth noting that I had to deal with too many strings comprised of maximum three to four words in this session, so I am providing another contribution of 900+ words this time.
Here's a little taste of the ReverseEngineering.ts & Robot.ts files' strings that were translated in this session:
Octree depth
This string refers to a particular attribute of a specific sort of data structures that consist of internal nodes which include exactly eight children. This tool is often used in 3D graphics. Greek translation: Βάθος οκταδικού δένδρου
Insert a Kuka IR125 into the document.
A Kuka IR125 is an industrial robot designed and built mainly for factory automation. This command enables users to utilize a robot in the active document in order to perform cutting operations. Greek translation: Εισαγωγή ενός ρομπότ Kuka IR125 στο έγγραφο.
Set the home position
This string seems easy but it can be a bit confusing. Turns out that it refers to a command that enables users to define the starting point of the trajectory of a cutting tool. Greek translation: Ορισμός της θέσης εκκίνησης
Don't change Cont
There is no such word in English, right? It's an unofficial abbreviation for the term 'continuity'. This string refers to the geometry of the trajectory of a cutting tool. Greek translation: Διατήρηση της Συνέχειας
Kuka full subroutine
This string refers to a sequence of program instructions put in place in order to control the robot's trajectory. Greek translation: Πλήρης υπορουτίνα Kuka
Hope you enjoyed this mini sample. As explained before, the vast majority of the strings included in the files of FreeCAD are comprised of three to four words, however I had to deal with a couple larger strings as well in this session.
It is more than obvious that this was another difficult and rather demanding part. As you can see in this mini sample I shared with you, technical terms are plentiful, while dev terminology adds layers of difficulty and makes things a lot more complicated. The ReverseEngineering.ts, Robot.ts and Ship.ts files include too many strings that induce the need for advanced theoretical skills regarding Geometry and Physics, making this a rather demanding endeavour. Constant extensive research is absolutely necessary in order to accurately translate the files of FreeCAD, as the majority of its files' strings can be quite confusing and rather obscure. As mentioned in almost all of my previous contributions, the FreeCAD wiki documentation is still incomplete, which means that many features and commands of the software remain unexplained on the web, plus there is no context available regarding the majority of its files' strings. It goes without saying that working on this project can be a true nightmare for translators.
In conclusion, this was a relatively easier part. Nevertheless, I had to spend a considerable amount of time searching the web and trying to gather information in order to be able to accurately translate many strings that consist of a maximum of three to four words. This means I had to put a lot of effort into this. Since FreeCAD is a purely scientific tool, I feel obliged to provide the most accurate translations. Let's always keep in mind that constant corrections keep taking place due to the fact that things tend to get quite complicated as I move forward. Of course these words are never included in my word count. I will keep working hard in order to provide a quality end product.
According to Crowdin, in this part I translated 945 words (960 as demonstrated on Crowdin, minus approximately 2% of those as untranslated words). I have now translated a total of 24,186 words.
Proof of Authorship
Special thanks to each and everyone of you who took the time to read this post and get informed about my contribution. I'm grateful to all the wonderful people who have been supporting all along.
Much love and respect to my awesome fellow translators: @katerinaramm & @trumpman! The same goes for our tireless, benevolent and patient LMs: @dimitrisp & @ruth-girl!
Last but never least, a big thank you to @utopian-io and @davinci.witness for giving us the opportunity to provide our services and for keeping this project up and running!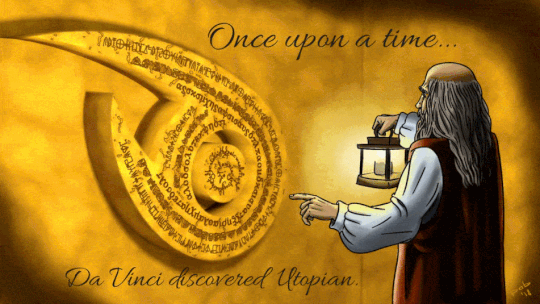 GIF created by @ruth-girl!
Image Sources: 1st & 2nd Images by @pab.ink / 3rd & 4th Images from the Public Domain
I am a proud member of the Greek team.
Have a great day!
@lordneroo