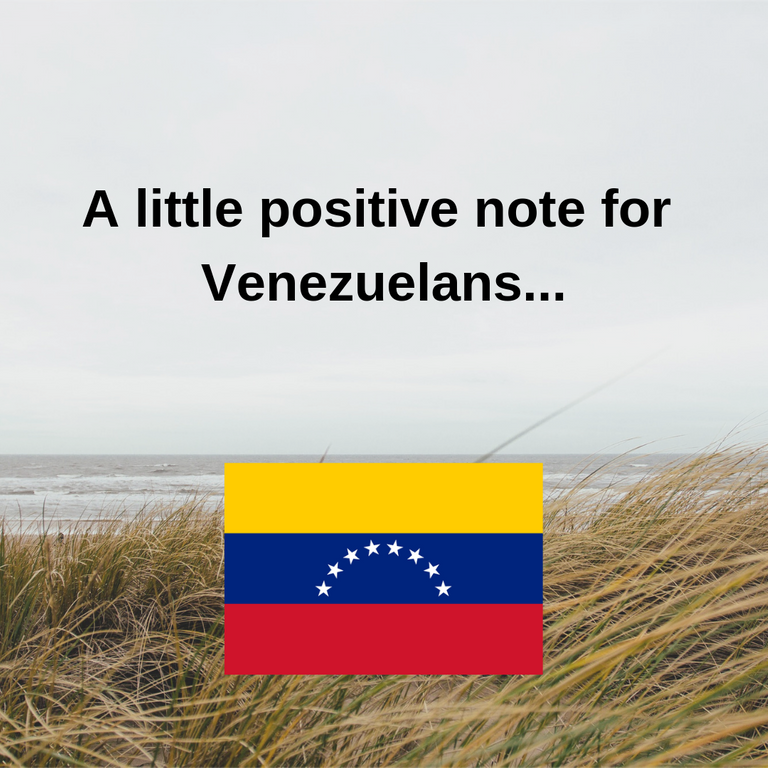 Lately I read a post of @lanzjoseg who is one of the beneficiaries of the program @help.venezuela that greatly touched me. Let me quote him:
I do not accept it and nobody in Venezuela accepts that you speak of my country without knowing the reality of what is happening here, you do not have the truth you do not know anything and you will never know it.
source: https://steemit.com/freedom/@lanzjoseg/your-opinion-of-venezuela-you-do-not-have-a-valid-argument-because-you-do-not-live-in-venezuela-and-because-you-do-not-live-here
For all the people not living in Venezuela, I believe it is not imaginable to understand what Venezuelans go through on a daily basis. I was in Venezuela some 25 years ago but things have changed so much. People tell me that I wouldn't recoginize the country at all.
Simple things for us, like watching tv, going out to meet some friends, go to the supermarket to buy food or drinks, go for a walk in the parc, feeling safe in the street, open your faucet to get some fresh clean water... All these things are sometimes unreachable for the people in Venezuela. So I believe that @lanzjoseg is right there. We should keep our opinions about Venezuela for ourselves because we simply have no idea how life is there. The only thing we can do is to support the people. We try to do it here on steemit with this program @help.venezuela.
We have selected some very active people on steemit from venezuela and we are upvoting all their posts to keep their motivation high and also to give them a financial incentive. At the moment there are 15 people from Venezuela that are supported by @help.venezuela but we have some great news!
We recieved a huge delegation from @mariusfebruary of 5000 SP. In the name of the program and in the name of the beneficiaires of it, I would like to thank @mariusfebruary for this amazing support. A big thanks goes also to @crypto.piotr who is always there to build relations and who invites people to delegate to this program. Without him this program would never have developped this way. Another big thanks goes to all the other people who delegated SP to @help.venezuela:
New spots available
This additional steem power allows us to take some more people into the program and still give everybody significant upvotes.
There are only two conditions for people to enter this program. First they have to live in Venezuela and second they should post regularly on steemit. This means that the account should be at least a couple of months old and there should be more than a hundred written posts to qualify. If you fit the description, feel free to write a comment under this post.
If you know somebody from Venezuela who would qualify, you can also mention this person in a comment.
By @achim03
***
The people supported by @help.venezuela:
@lanzjoseg, @jenina619, @juanmolina, @renaldoverdu, @hendersonp, @fucho80, @roronoa07, @jadams2k18, @yomismosoy, @sacra97, @chiminguito, @hlezama, @jennimorillo, @darthgexe, @equipodelta

Support this project to help people from Venezuela to fight a catastrophic economical situation: