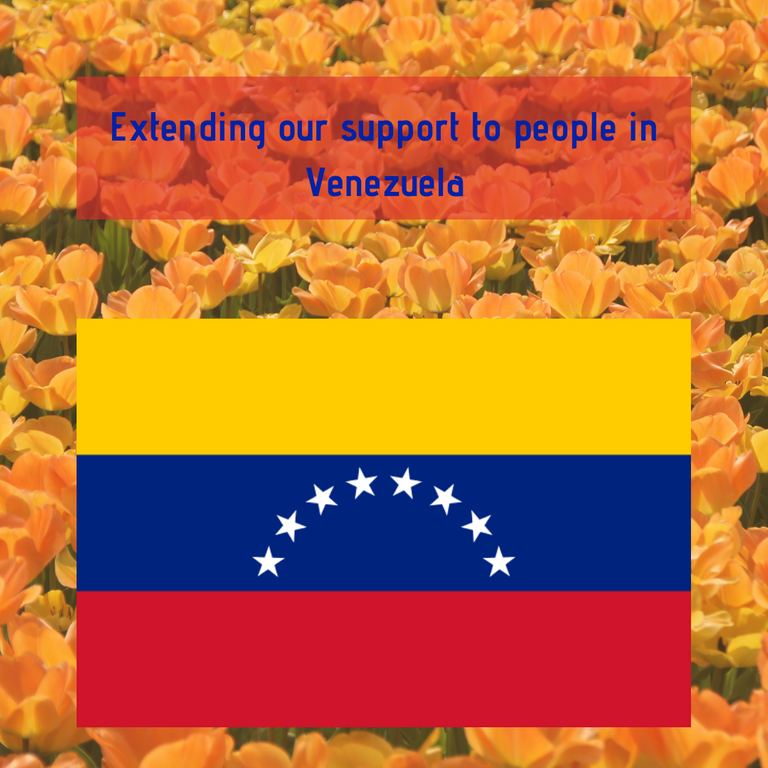 The project @help.venezuela has been created in december 2018. Since then it has been given systematic free upvotes to authors from Venezuela. The idea is to encourage them to post on steem and also to help them to face the difficult situation in their country. We realised that lately it has been difficult for venezuelan people to post on steem. The main reasons are regular electricity cuts and bad internet connections.
In spite of all of this our help is still here and we are happy to see that some of the supported authors managed to build up an interesting amount of steem power over time. We encourage everybody to continue on their steem journey and will upvote all their posts.
Over the last month @help.venezuela gave around 360 upvotes to the 21 beneficiaries of the program
The upvotes given by @help.venezuela from 17.7.2019 to 17.8.2019.
Each upvote is given at 60% and is worth around 0.06 USD.
New spots available
When we look at the table above, we see that some people stopped posting on steem. Since we don't know their situation and we wouldn't want to make their life more difficult, we keep these people in the program. When they do not post however they do not get upvotes. This means also that some upvotes are available for other people and we decided to take two new Venezuelan authors into the program: @tramelibre and @spirajn
There might be one or two more spots available. If you are from Venezuela and you have posted at least 100 posts and have at least 10 SP, you can write your name into the comments and we will check whether we can take you into the program.
The influence of low steem prices
With lower steem prices the help brought by this program has also diminuished in terms of real financial value. We trust in steem and we will do all our possible to regularly power up the account with curation rewards, sold upvotes that have not been used and also with the proceeds of the @help.venezuela splinterland account. The account has been financed 100% by myself (@achim03) and a big part of the DEC earned in the game will now be used to power up the account. If you have some splinterland cards lying around and you don't know what to do with them, you can send them to @help.venezuela and like that support the program. Today we sold DEC for the first time and powered up 20 SP.
A huge Thanks to the delegators
The generous delegators play a big role in the success of this program and I would like to thank them with all my heart.
***
Support this project to help people from Venezuela to fight a catastrophic economical situation:
A project run by @achim03