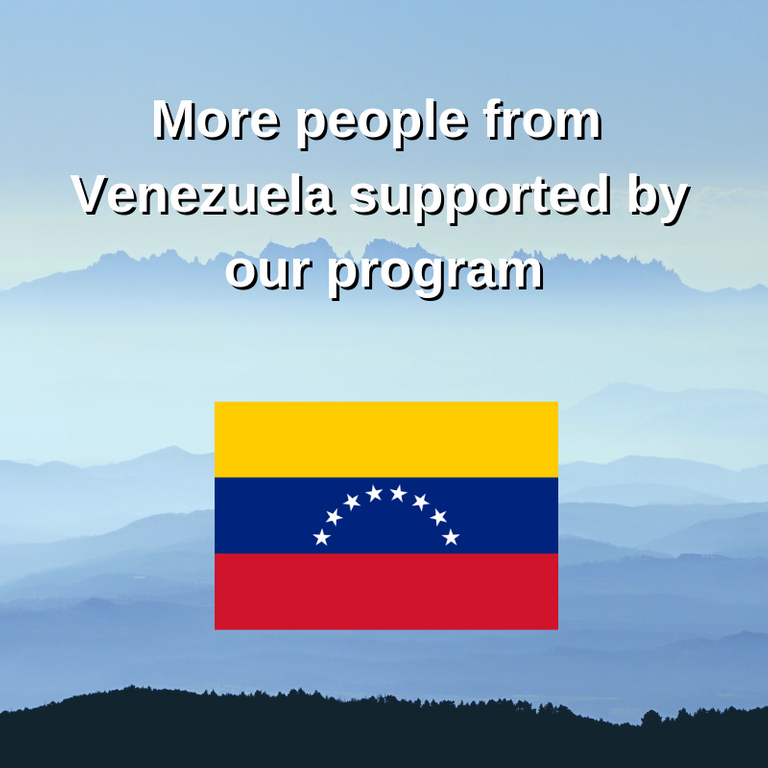 These last days have been very exciting for our project. We are very happy to announce that the program @help.venezuela can support now 14 authors from Venezuela by upvoting systematically every post they write.
A big thank goes to @crypto.piotr who has asked his community to vote for our project in a competition organized by @theycallmedan. This gave us a lot of visibility and also allowed us to get through the first cut of the competition. Check out the related post and please give your vote.
We also recieved new delegations thanks to this.
We would like to thank all the very generous delegators that support this project:
Thanks to these delegations we now have more than 2700 SP for upvoting people from Venezuela.
6 new authors will be supported by @help.venezuela
In addition to the 8 authors that we supported so far, we will support the following people from Venezuela from today on. We will upvote all their posts that they write to encourage them to continue their paths on steemit and also to help them when their country is going through very difficult times:
@yomismosoy
@sacra97
@chiminguito
@hlezama
@jennimorillo
@darthgexe
There might be a couple of additional slots available in the future. If you are from Venezuela and have been using steemit for a certain time, do not hesitate to submit your name in a comment to this post.
***

Support this project to help people from Venezuela to fight a catastrophic economical situation: