The Gods Unchained marketplace (where you can trade the cards) has now opened. Unfortunately, looking in the GU discord, it seems that it's just about as buggy as you could expect from a game which is fairly buggy. But I'm fairly sure the GU team will sort out all the issues with the market. Eventually. If they don't, they'll have a riot on their hands...
It's still a lot of fun to play though, and since I don't have any cards to sell or trade, I thought that continuing to grind the core packs would be a good idea! Maybe...? Aaand since many high-level players with genesis cards are probably wrestling with the various marketplaces, checking listings, prices and how much ETH they can get, maybe I can even continue my (very slight) upward curve.

I'll be streaming on Vimm tonight, so feel free to pop by and say hi, link here https://www.vimm.tv/northmountain. I'm also continuing to experiment with some different NDI software, but I don't want to dial it up too hard. I did a stream two days ago, and it was buffering for some viewers, so I'm going to dial it down a bit, to 720p 30fps 2.5kbps. If the viewer has insufficient bandwidth, vimm.tv will automatically downscale to 480p, but you can override that, if that happens to you. Just click the little cog wheel in the bottom right hand of the stream.

Feel free to get in touch, either in a comment below or the various SoMe channels. I hope you have a great rest of your day, wherever you are.
This is Northmountain, signing off. Bye-bye.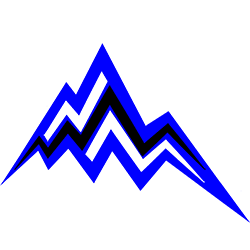 ---
Pictures/graphics/photographs in this post have been created/designed/etc. by me, unless stated otherwise. Post header was designed using some assets from the Gods Unchained media kit. Screenshots from https://unchainedstats.com
---
SoMe links: