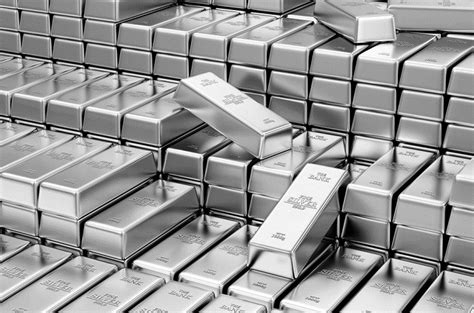 LET THE GAMES BEGIN! ZeroHedge: Silver Futures Soar 8%, Rise Above $29 As Reddit Hordes Pile In
This week is gonna be interesting to say the least with the silver market - the most manipulated market in the world (similar to gold)
This silver setup comes from wallstreetbets call upon its army of retail traders to push silver back up to what it should be.
The following article from ZeroHedge beautifully sums up the silver market very well given what may be about to happen:
Silver Futures Soar 8%, Rise Above $29 As Reddit Hordes Pile In
Market expert Gregory Mannarino also has an interesting take on it:
Let's hope the little guy[s] can help push silver to what it should be and stick it to those fucking thieves at JP Morgan et al.
ADDENDUM (Feb.2):
A very interesting article from Max Keiser from 10 years ago: Want JP Morgan to crash? Buy silver: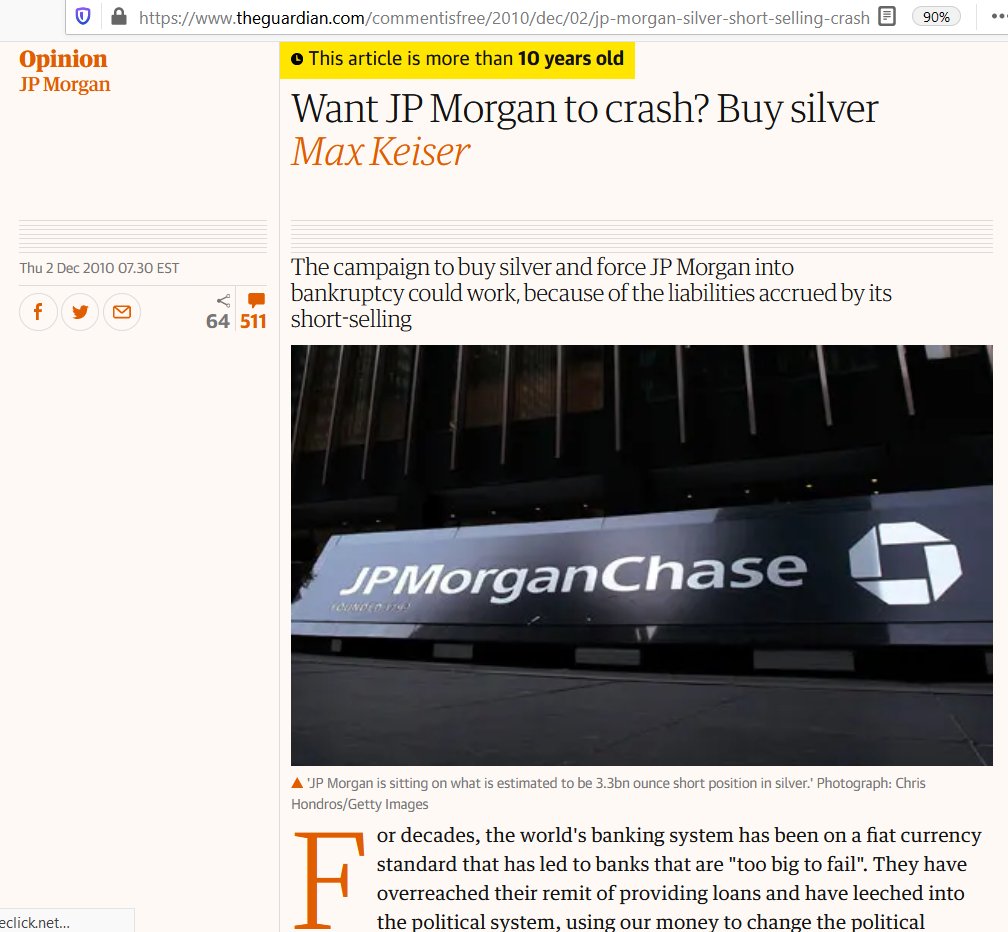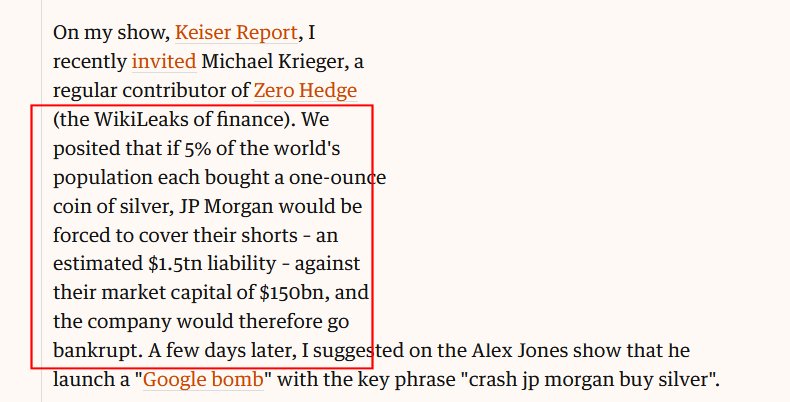 How can you not love Max Keiser?
God bless.