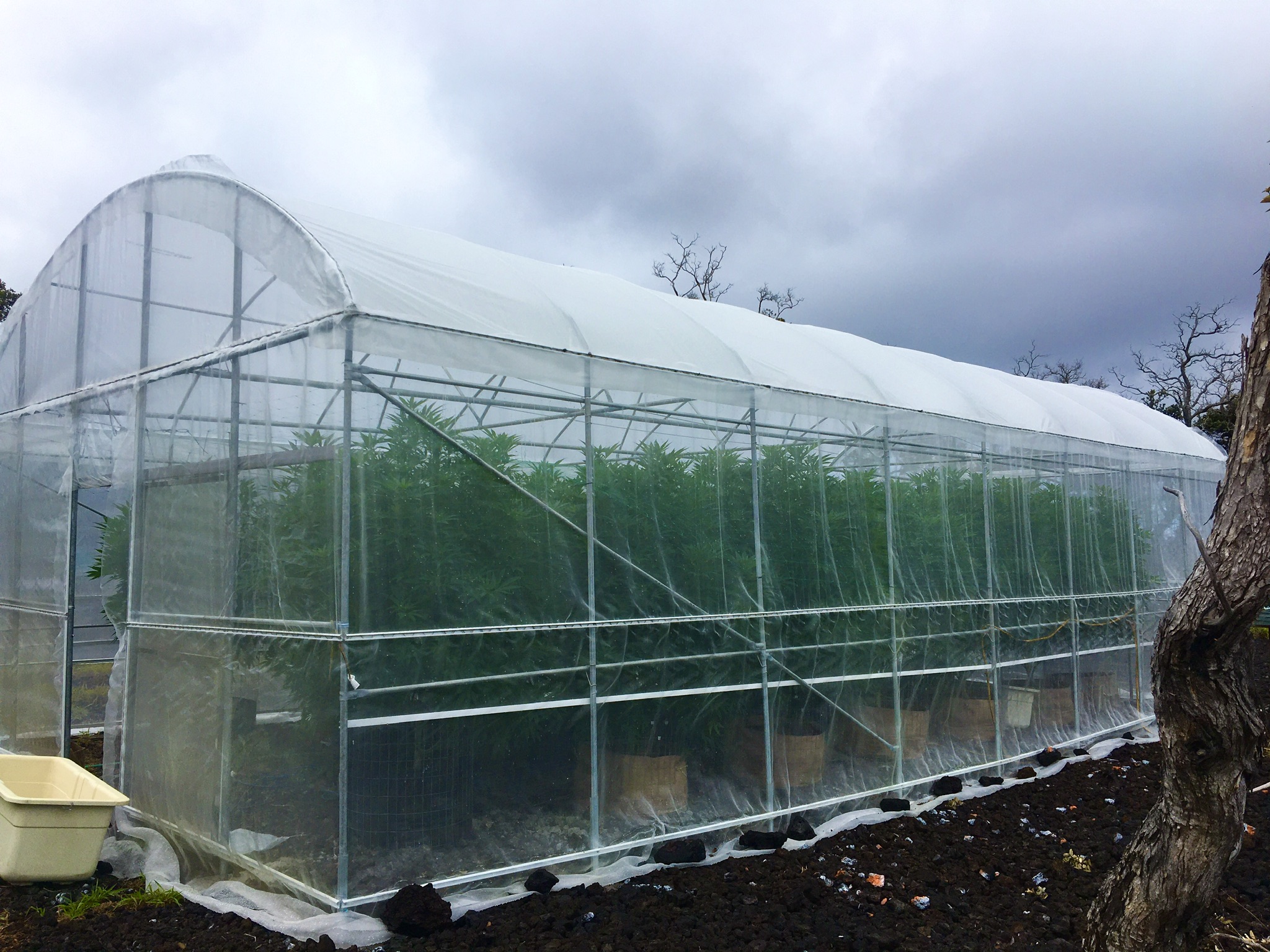 Topping Out
The ladies are getting very close to their maximum height. The straight sidewalls are 10 feet and that's right about where we wanted the top buds to be. Most cannabis plants, if given the proper care, will add another 30-50% of their height in the first 10-20 days after the flower stage is initiated.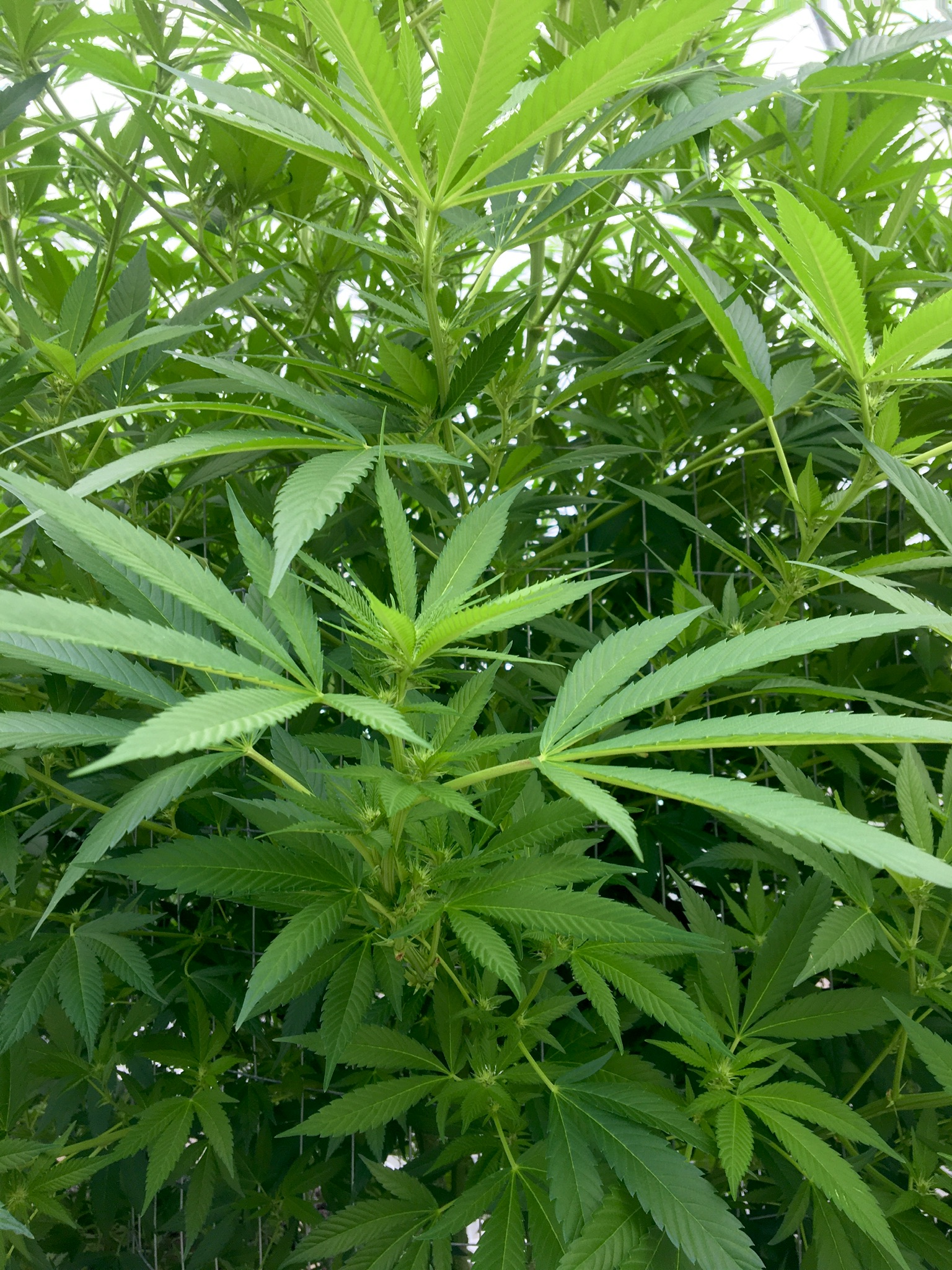 Stacks And Stacks
This rapid growth phase that occurs at the onset of flowering is often referred to as the shooting or stretching phase. Growers need to take this final growth spurt into account when making their plans. These started the flower phase between 7.5ft and 8.5ft and are going to finish between 10ft and 11ft. I'm pleased with the node spacing on these. With the initial stretching phase almost over, it's always nice to see such closely spaced formations. "Stacking" like this will finish with the entire 18 inch branch coved in bud.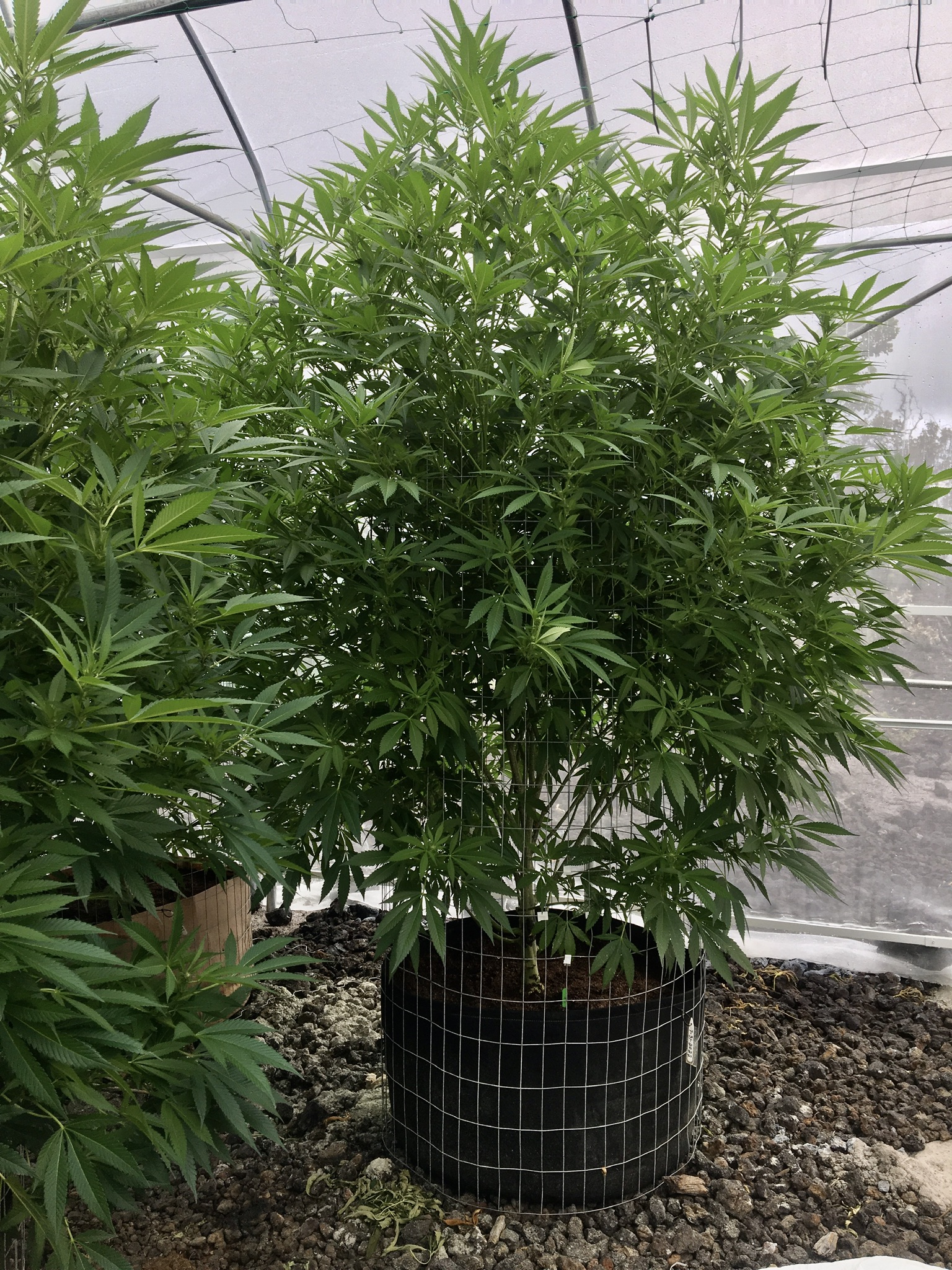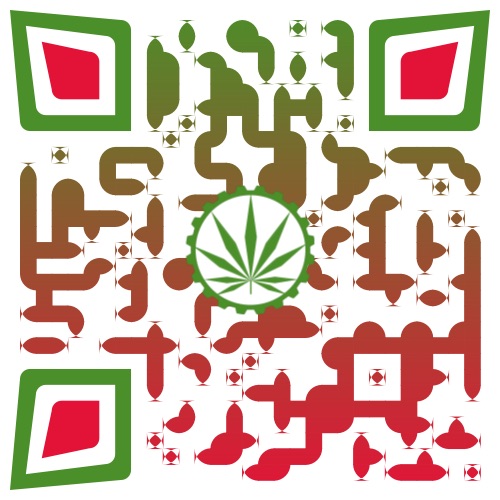 What I'm Feeding
Our grow medium is coco by Mills in collaboration with DNA Genetics using cork instead of perlite for aeration/drainage.
https://hive.blog/weedcash/@choosefreedom/new-greenhouse-update-build-and-transplant-complete
https://mills-nutrients.com/en/mills-ultimate-mixes/
I'm stoked with this product and the no perlite aspect. When you read up on cork harvesting you find that the trees live 100 years longer with responsible bark harvesting than they do with no harvesting. That's a cool symbiotic relationship.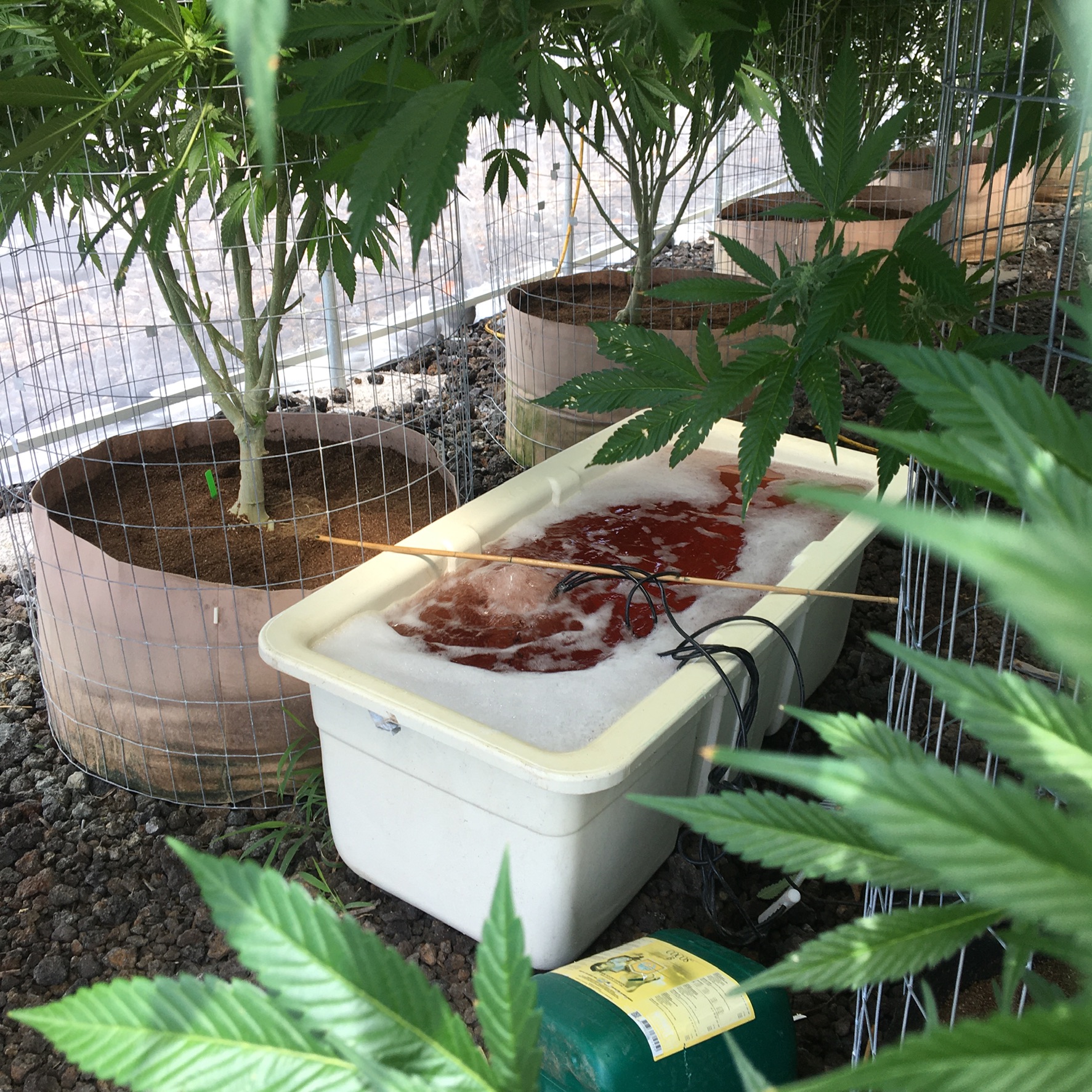 Our nutrient line
for coco is House and Garden. We've tried so many lines over the years and have settled on this for now. It's head and shoulders above the rest for quality of flower without sacrificing yields. We've used it for indoor, and greenhouse applications. The full line is highly tested and proven for many years by professional growers all over the world. The hybrid organic/synthetic combination of House & Garden gives plants the best of both worlds.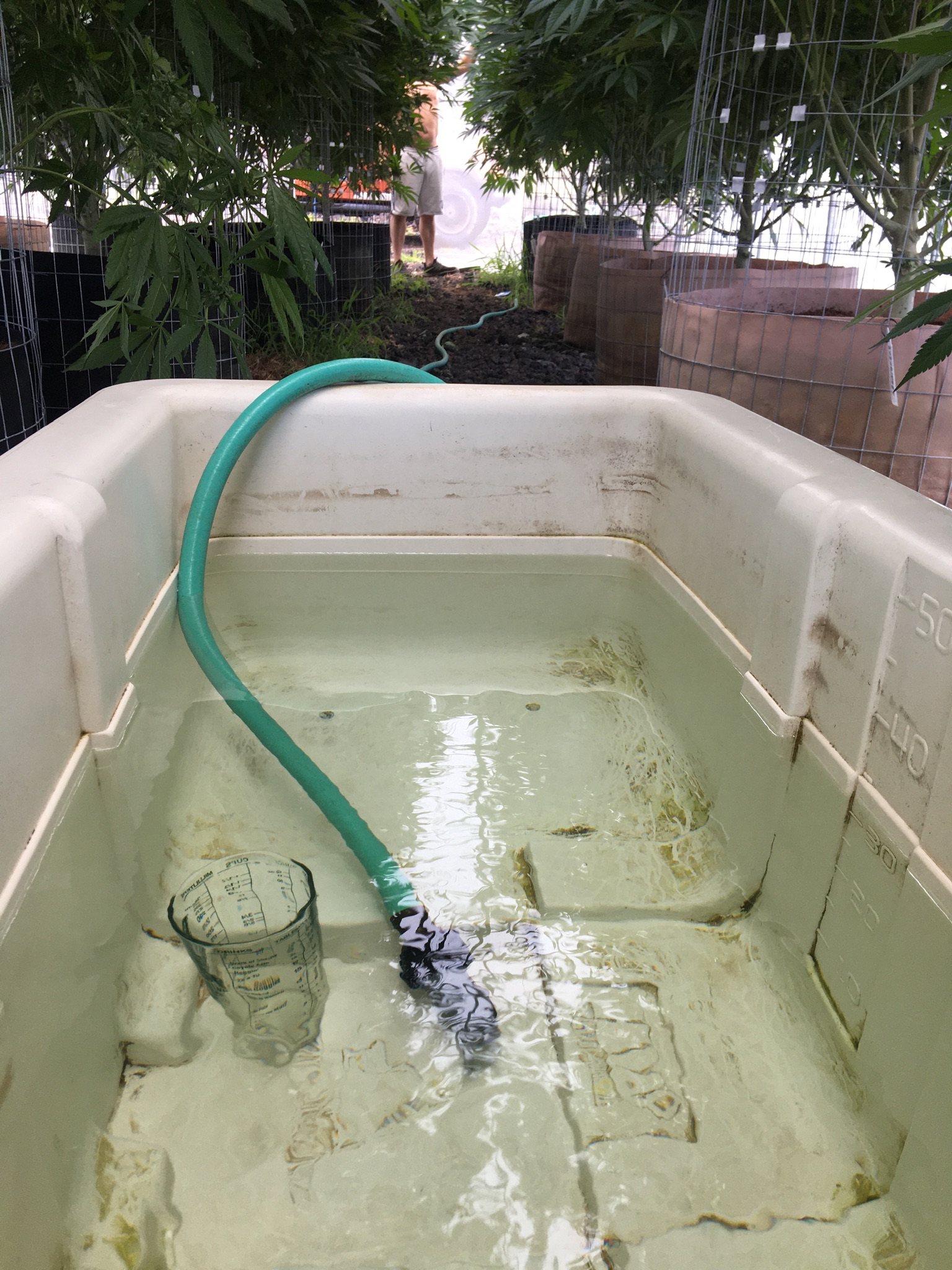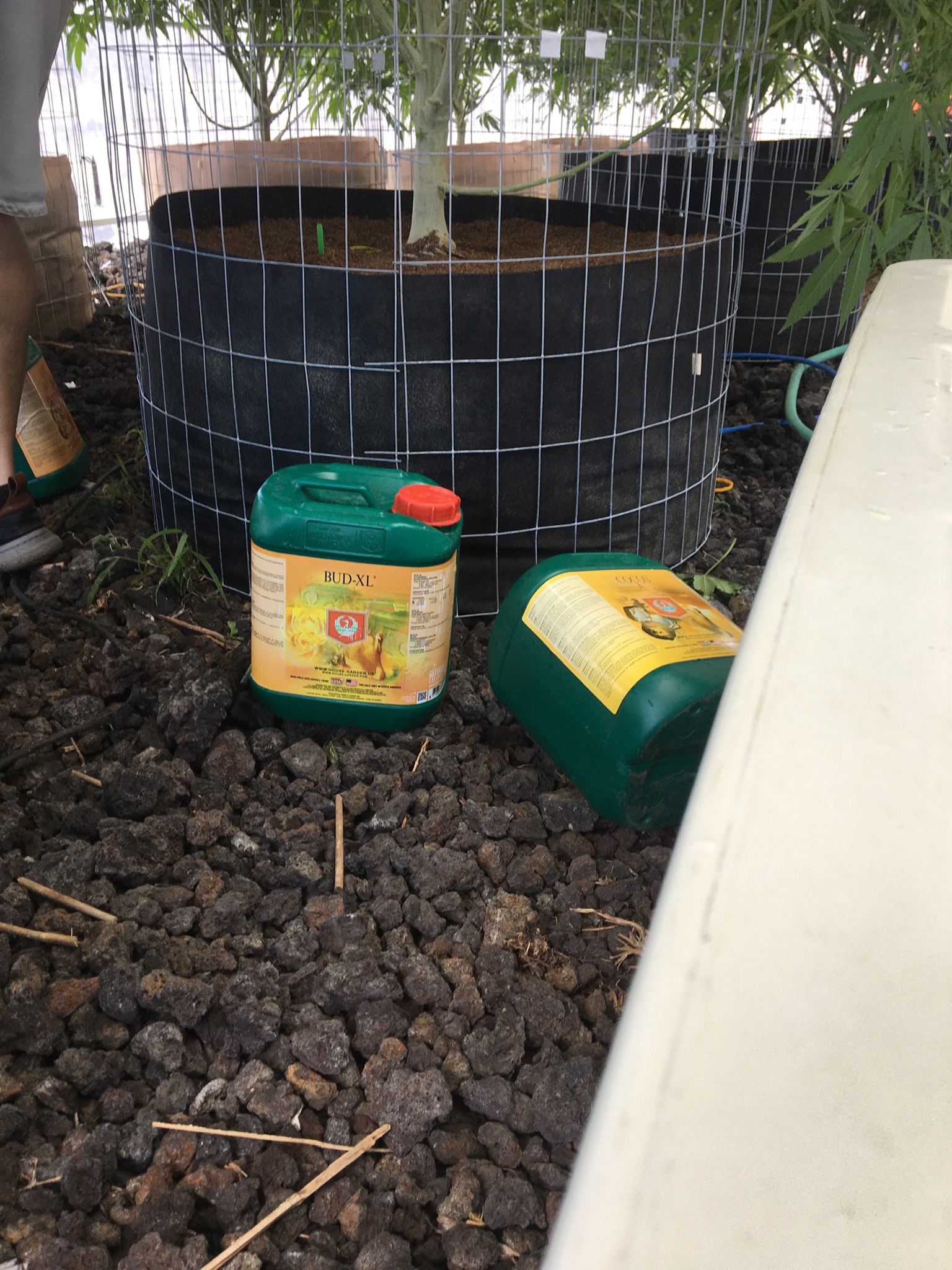 The Plants Are Fed Daily
This is a major commitment that a lot of growers don't want to, or can't make. Growing in soil requires watering/feeding much less frequently. A plant in amended soil and large container can be watered very little.
Our exact feeding regimen is valued intellectual property, but just following the feeding charts will give you fine results.

You can also use the base with other supplements, or use any of the supplements with any other feeding lines. We're going to be using Overdrive by Advanced Nutrients as our P/K boost for this round. Possibly some M.O.A.B. by MadFarmer in the final ripening stage as well. House & Garden has Shooting Powder and it's a great finishing product, but we will be reusing our coco and it's tricky trying to guarantee no problem with the new plantings. These finishing products have high potassium and phosphorus levels that can burn the young transplants. We'll be flushing the plants for a minimum 10 days (starting on day 49) using House & Garden Drip Clean for accelerated removal of salts and then the coco for another two weeks after harvesting along with enzymes in preparation for replanting.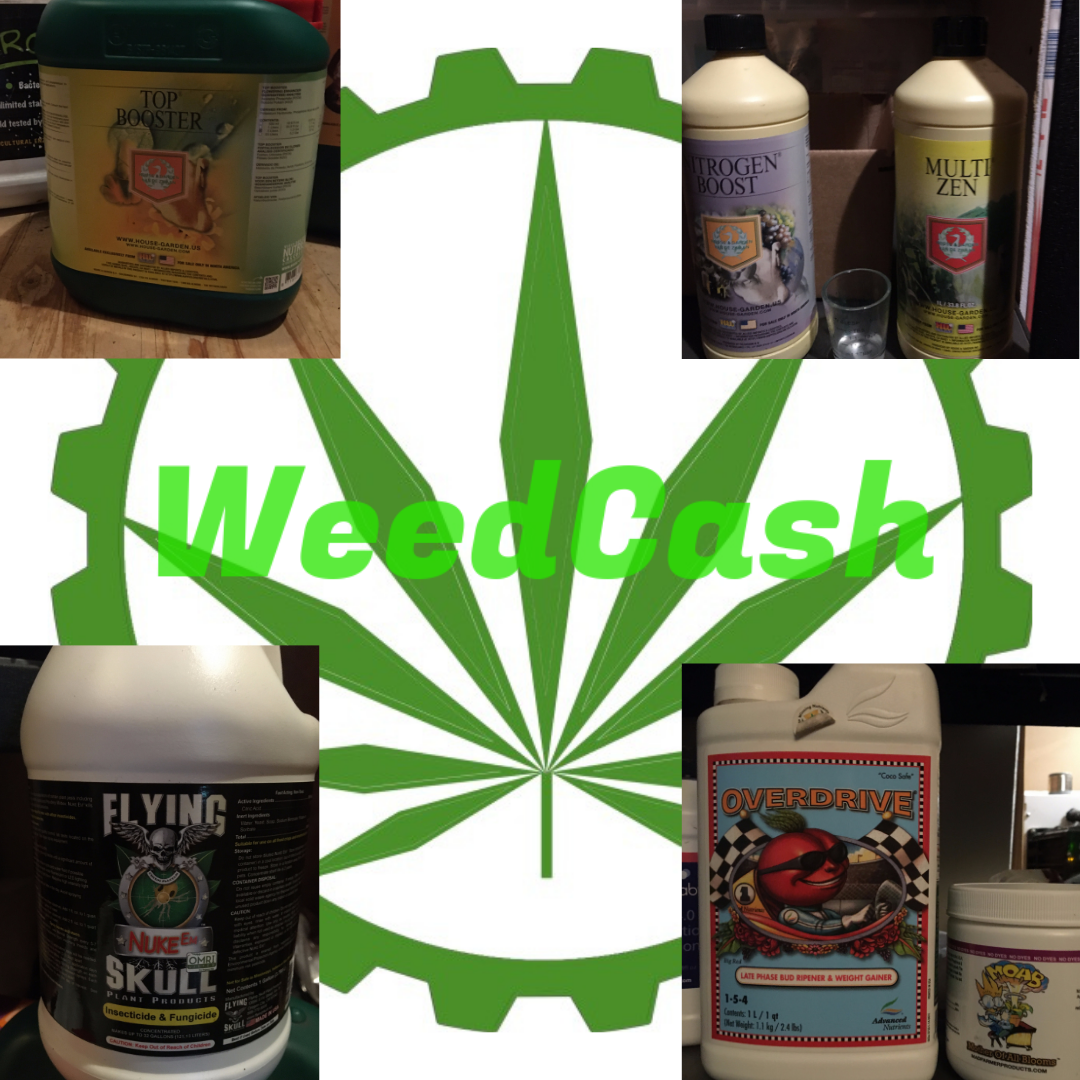 No Matter How Carefully You Plan
When you've done absolutely everything you can think of to prevent problems, expect them still. The lesson of keeping a clean grow environment was learned long ago. Getting random clones from other growers, out of the question. Yet, even when starting with seeds, new grow media and a clean greenhouse that had been empty for years, we ended up getting russet mites from the surrounding environment.
We found them during weekly check with a scope. They were still very minor, and although I don't recommend spraying anything on flowering plants, at this early stage, we couldn't risk them getting out of hand and affecting plant health in coming weeks. We chose to use Nuke Em by Flying Skull. It's OMRI listed, food safe, and we've used it before. You can use it right up to harvest with very little to no adverse effects. We just sprayed and saw a few dark hairs in the following days, mostly physical damage from the force of the sprayer, and no bugs.


Thanks for stopping by. Until next time,
Remember #growyourown if you can,
If you can't, #knowyourfarmer
And always #choosefreedom