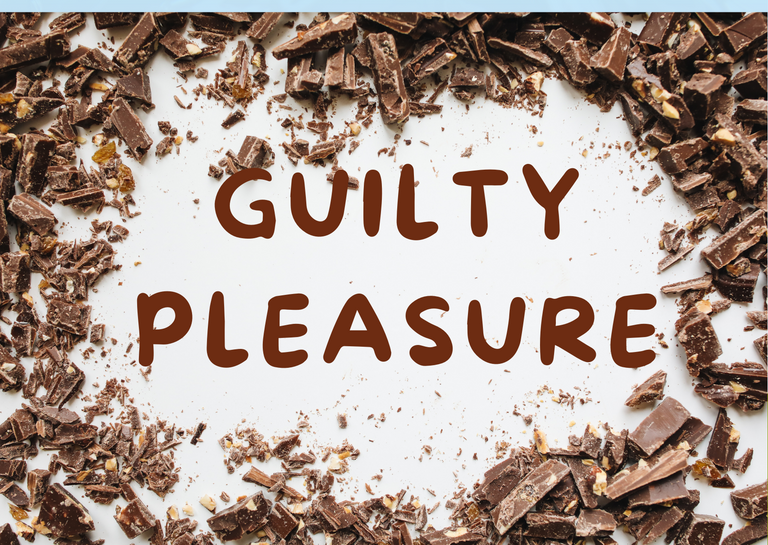 Hello to all my beautiful people who support this initiative every week. I always wait for Fridays to read them and get to work, I know that with perseverance great things can be achieved. Thanks to @galenkp for creating every weekend new and creative content for us, look we are already in the 105th commitment and here I am again.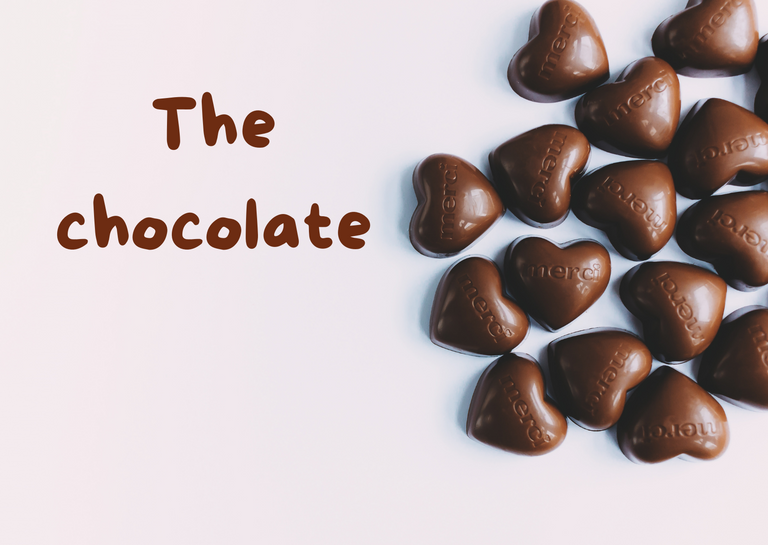 My list of guilty pleasures are many: hahahaha
Chocolate.
Coffee.
Eating sweets like donuts, churros, chocolate tequeños.
Having a beer every Friday.
Perhaps many see these guilty pleasures as something silly, they will say everyone does this, but when you are already in adulthood you must take care of your physical and mental health and everything you do good or bad adds up to a healthy life.
This time I am going to focus on the most guilty one for me which is eating chocolate. While working, studying, while watching TV and even before going to the gym I eat a bar.
We talk about chocolate, immediately the word sugar comes to mind, it is a common mistake to confuse the benefits that chocolate has, when it has a derivative that has many disadvantages for our body and to take care of our physical appearance that in this case is sugar.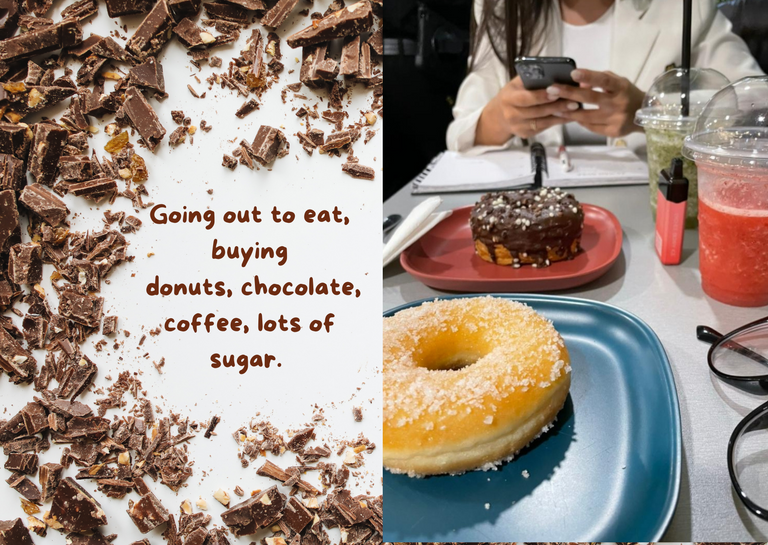 But they will say that there is sugar-free, bitter and diet chocolate. And although I can eat it, it is not the one that makes me addicted, nor the one that takes away my anxiety or desire to eat. So that's where everything becomes more complex.
Everyone says that chocolate is one of the healthiest foods that exist, but this only applies when you eat it in moderation, without sugar, without accompanying additives such as bread or coffee.
Because yes, I must admit that I want to eat every day a melted chocolate bar inside the bread with a cup of coffee with milk, introducing the bread with chocolate in the coffee is my biggest and most delicious guilty delirium. It's guilty for me even when I see someone eating a chocolate, it makes me feel horrible too!
And although chocolate is an antioxidant, it improves blood pressure, helps intelligence and memory, helps to calm anxiety and stress, to improve mood.
I must learn to choose the best chocolate, not to eat it so often and in small doses. Because when you come from a family with obesity and diabetes problems you must internalize that taking care of your body starts from the mind.
I say goodbye for this time eating a chocolate, a tiny square, I hope to resist next time, because while I was writing my mouth was watering and I ran to eat a little piece.
Hahahaha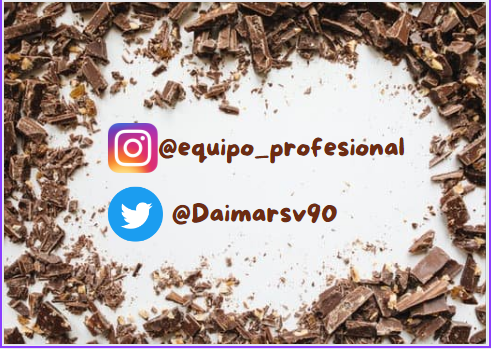 Photos and editing are from CANVA.
Images are free fonts in Canva.
Use the translator DeepL Free version