August 15, 2022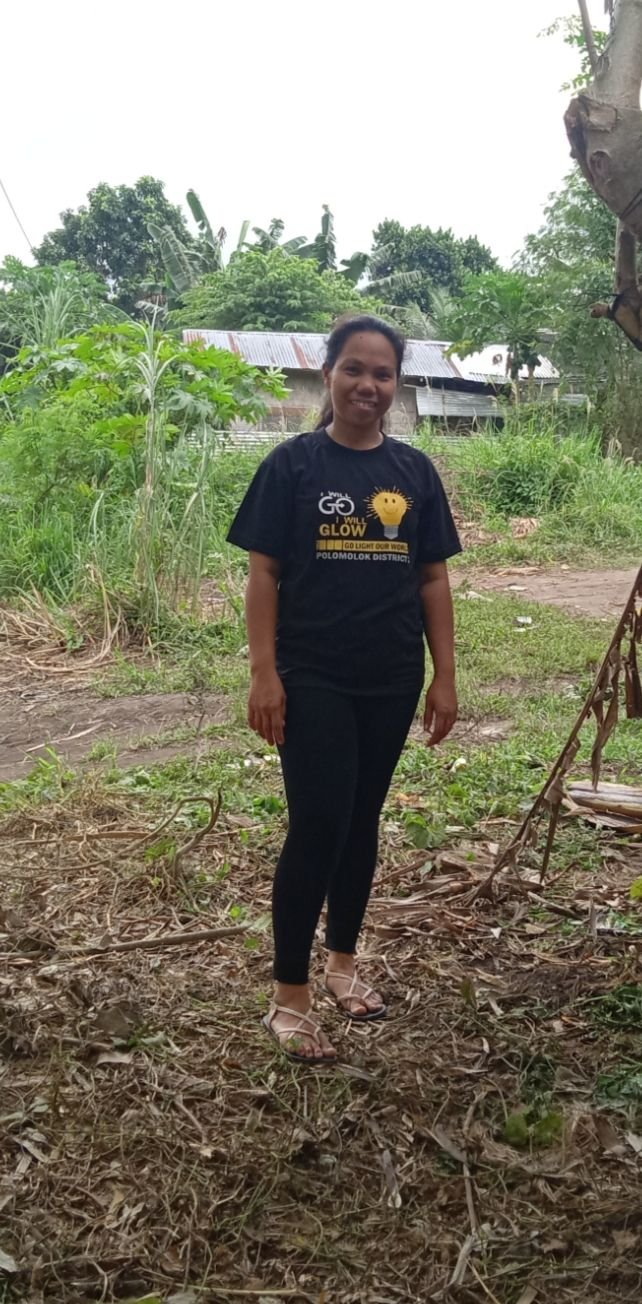 Yesterday, August 14, Sunday is my birthday. Having a birthday on Sundays is one among the best day for the celebrants because they can celebrate it with their loved ones. Most people or most member of the family don't have work on that specific day. So most people loves to have a birthday that falls on Saturday or Sunday so they will have a great chance to enjoy their birthdays to the beach or even just at home with great celebrations.
Me too became happy knowing that my birthday falls on Sunday because for sure we can go home to my parents house and celebrate my birthday with my siblings. But weeks before my birthday, our church organization announced that we will be having a Community Service in a specific Purok of our Barangay. It was approved in the meeting that every small churches will give ten pairs of slippers while big churches will give twenty pairs of slippers so we will have a total of one hundred pairs of slippers. We are also encouraged to bring pre loved clothes, sandals, shoes or even toys for the said activity. During that day, we will also offer feeding, free hair cut, free massage and free blood pressure test.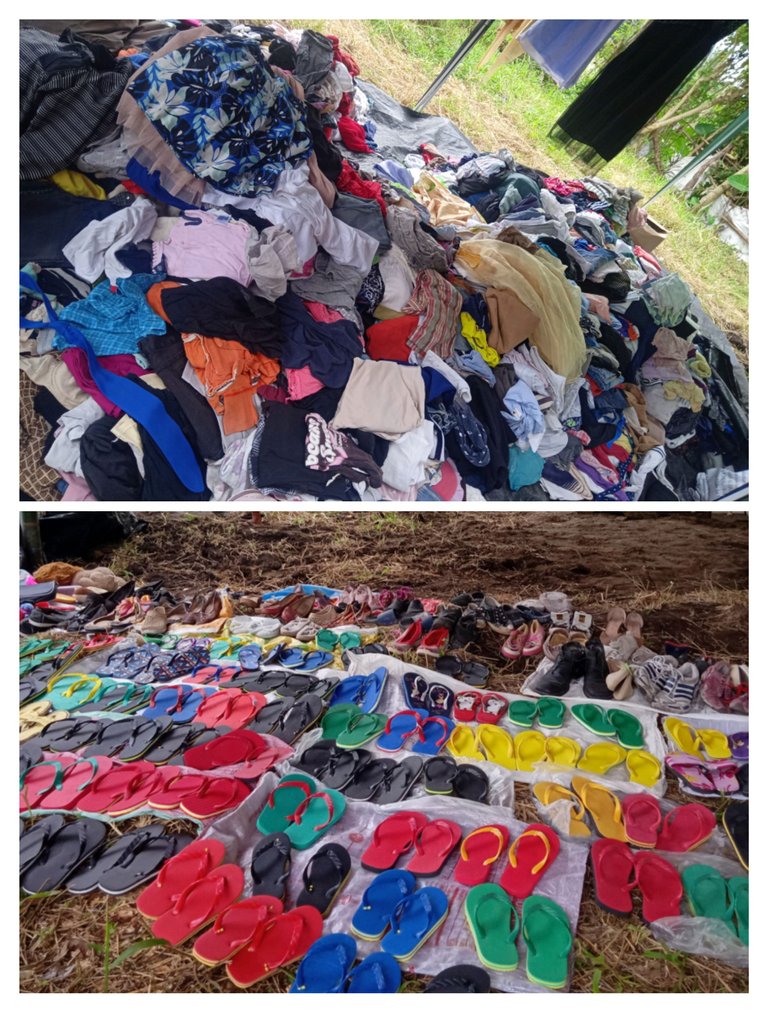 Upon knowing that we will have that Community Service same day with my birthday, I need to decide if I will go and participate on the said event or I will go home and celebrate my birthday with my mother and siblings.
Saturday night, my younger brothers chatted me if I will go home so they will go home too. But my heart really wanted to serve than to enjoy some food in my birthday. So, I told my siblings that I won't go home because we will have a community service and told them that instead we will go home on Sunday and celebrate my birthday, we will go home by next Saturday because it is my younger sister's birthday too. We are three who have birthdays in August and we will having only one celebration as a whole and we usually do it in weekends.
They agree and so, I am happy to participate in serving other people through Community Service.
On Sunday, I wake up early and started my birthday with a prayer of thanksgiving to God and offering my life again to Him for this entire year. He is the owner of our life, our protector, the giver of our needs and the one who guides us always so I bring back the glory and honor to Him.
Before we leave, unexpectedly, the harana or serenading team came to serenade me. They offer songs, wishes and prayers for me that made a great welcome for my birthday.
After the serenading program we went directly to Purok Trinsera. After a short time of preparation the program begins.
We had a short program first where our District Pastor gave a short message before we proceeded to the main event.
We offered them Arozcaldo that serves as our merienda. Kids and adult enjoyed the hot and delicious food.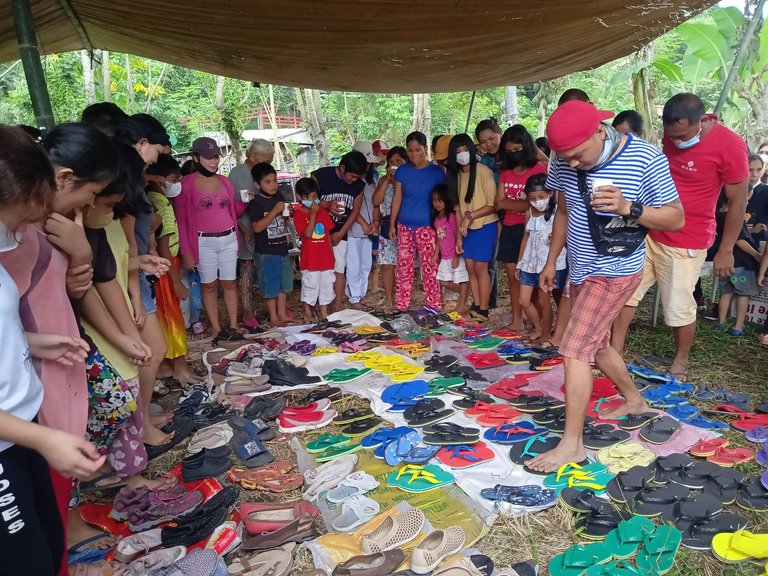 We then called them by group and allow everyone to choose and get one pair of slippers. They were so happy because all of them got a new one.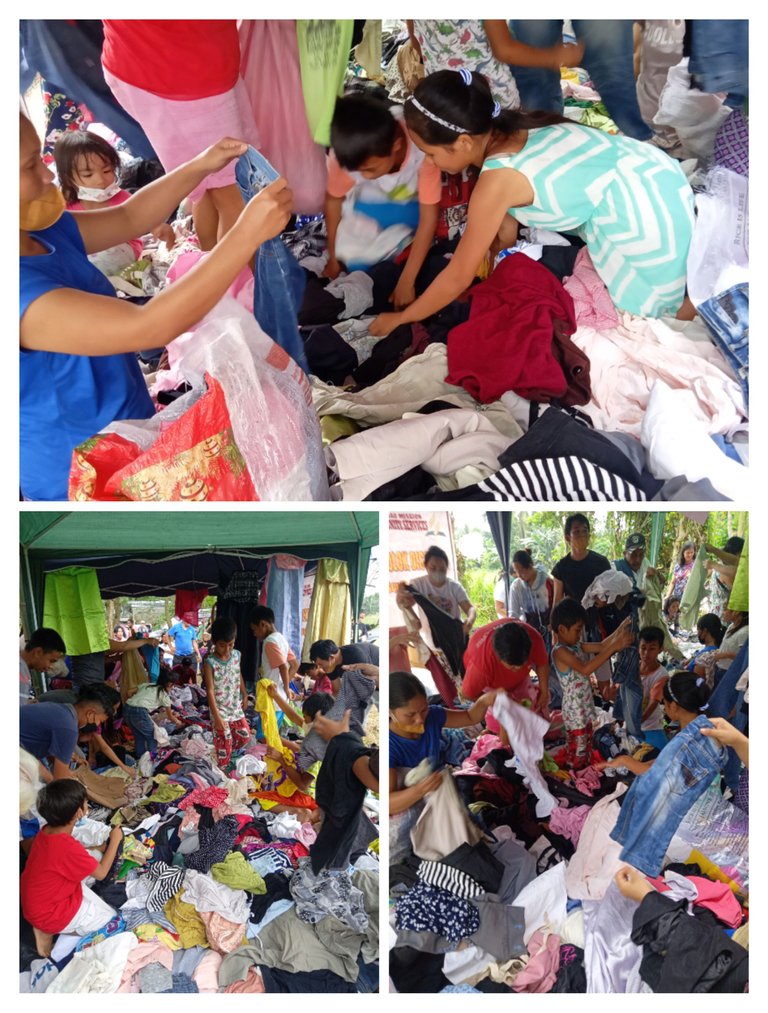 We also prepared pre-loved clothes in the ground so they can choose and get everything they want. In the count of three, two, one go! and all of them started to get some clothes.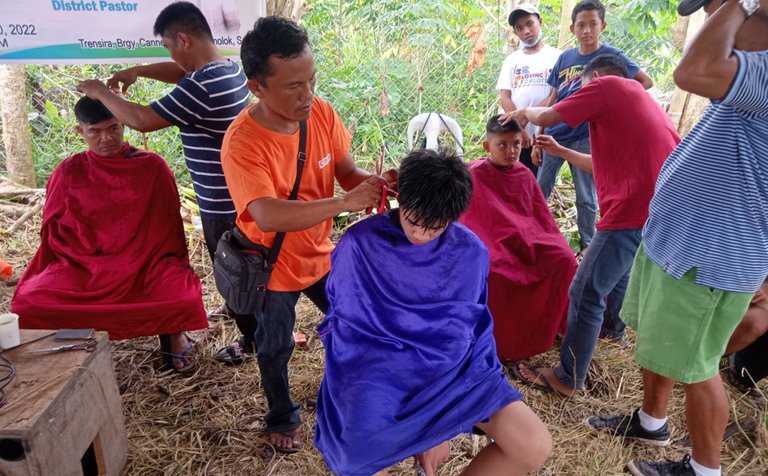 We also offered free hair cut that makes most of the men happy. Atleast they can save 60.00 or $1.2 from haircut.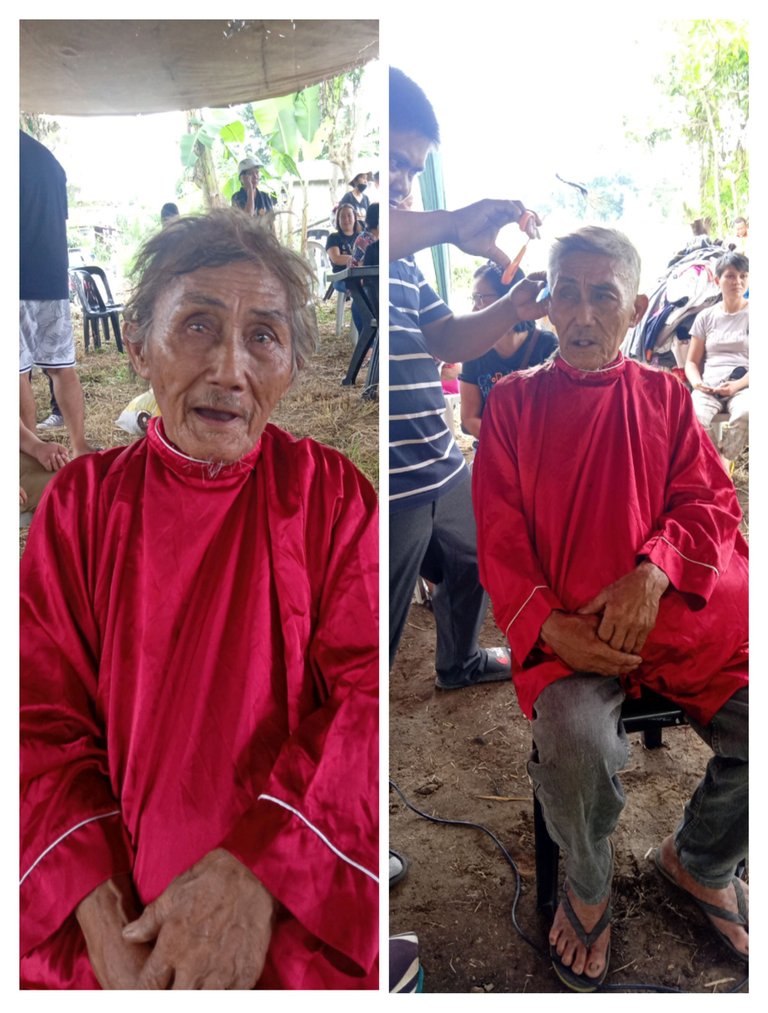 Look at this old man, he is so happy to have a free hair cut because he don't have enough money or budget to go to a barbershop and have his hair cut. I told him that he will be handsome after it and he can find a girlfriend. He laugh and he said that I am a joker. I am just letting him smile.
Our health workers also offered their services by giving free blood pressure check. Also two persons offered free massage and most women have it.
---
Birthday is a special day for us to celebrate another day, another year of our life. Mostly we celebrate it with foods to enjoy with the rest of family, friends and relatives. But having a birthday celebrated with the community, with the people you don't know and you gave or offered your services for free and gave some simple things that made them happy is so fulfilling.
Having some time with the people there, helping the program flows smoothly, offering some help, giving services, giving slippers, feeding amd seeing their happy faces is more than enough that made my birthday so happy and satisfying.
No rich foods, no balloons, no cake yet I had a simple, unique yet fulfilling birthday celebration.
Making and seeing people happy is enough to make our heart filled with happiness.
Thank you so much for reading on how I celebrated my birthday.