Hi everyone!
It's been a while. I hope everyone is ok with this little dip. Hang on! It's all good.
We had a surprise visit the other night.
Our kitchen here in CDO Philippines has a crazy design. There is a door from the kitchen to the rest of the house downstairs and in the kitchen there is a stairway going up to a platform next to the roof. We keep many plants there and there is a bedroom up there as well.
It's really nice but there is no door up there so the kitchen is exposed per-say to outside.
My girl @soulbella cooked dinner that night, we ate, and about an hour later she went back to the kitchen to clean dishes.
I was in the aircon'd bedroom watching tv when she opened the door and she had this scary look on her face.
What's wrong? I asked.
There's a bat in the pan!
There's a bat in the pan!
Well, We have different first languages and cultures so I think, Well, just another language issue.
A baseball bat? What do you mean sweetheart? I think I just don't understand you again. Hehehe
Can I see what you are talking about?
So I walked into the kitchen and low and behold......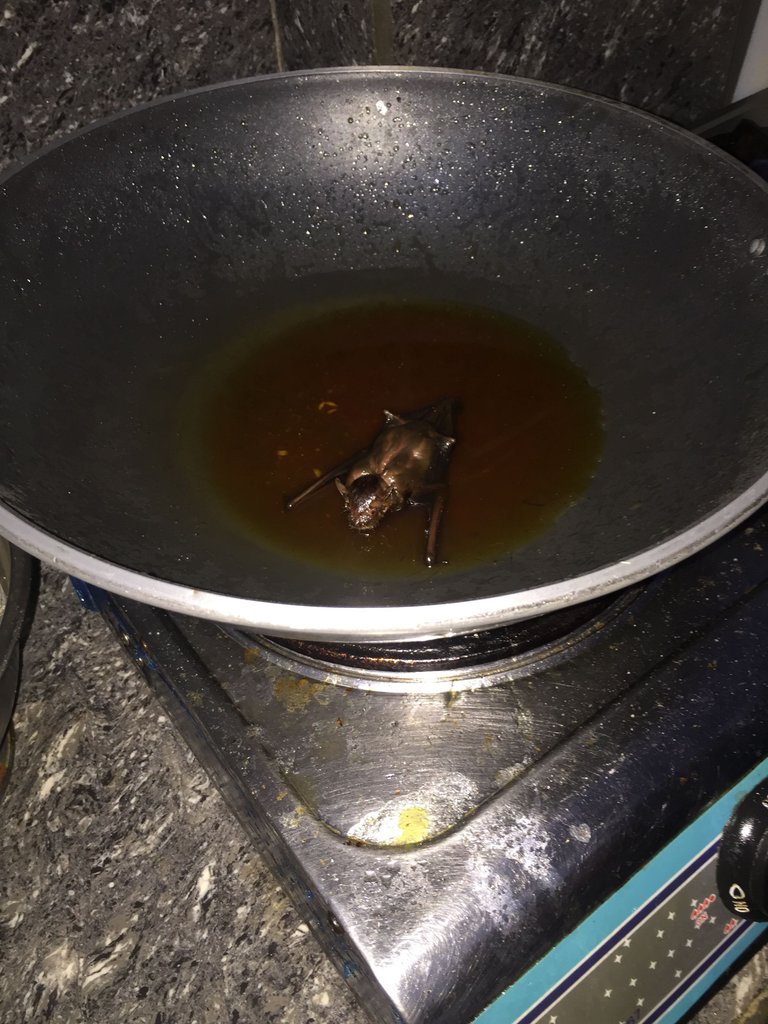 HONEYYYYYYY!!! There's a bat in the pan! There's a bat in the pan! So off I went running out of the house. Ahhhhhhhhhhhhhhh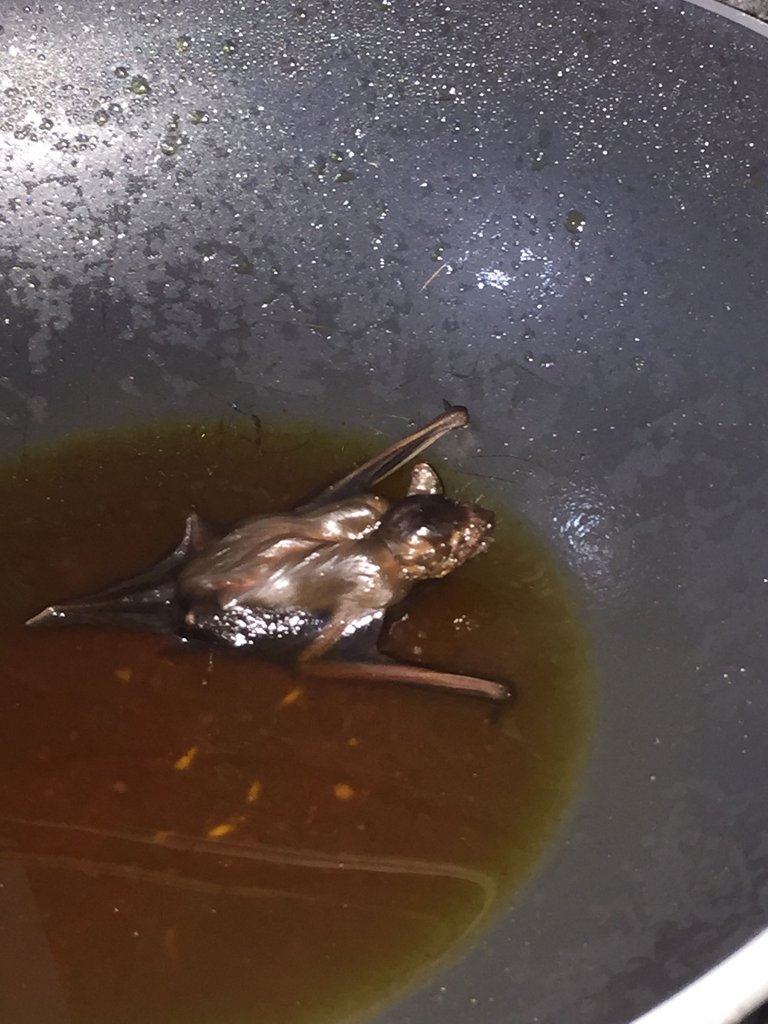 So after the visions of vampires and stuff subsided I went back home to check on @ soulbella. I went to the kitchen and poked at my new bat friend it a little with a stick and it turned its head and looked at me. UGLYYYYY! It's more fun in the Philippines they say.
These huge cocaroaches and now a freeking bat in the pan.
I did calm down, Alma tolerates these things better than I do. We gently got him out of the pan and tried to clean him up with some mild dish soap. He was actually more exhausted trying to get out of the cold grease pit in the pan and didn't look hurt.
We put him in a box afterwards and placed him on the roof ledge with the side of the box torn off. He eventually got up and flew off. We think. Hopefully an iring didn't get a hold of him.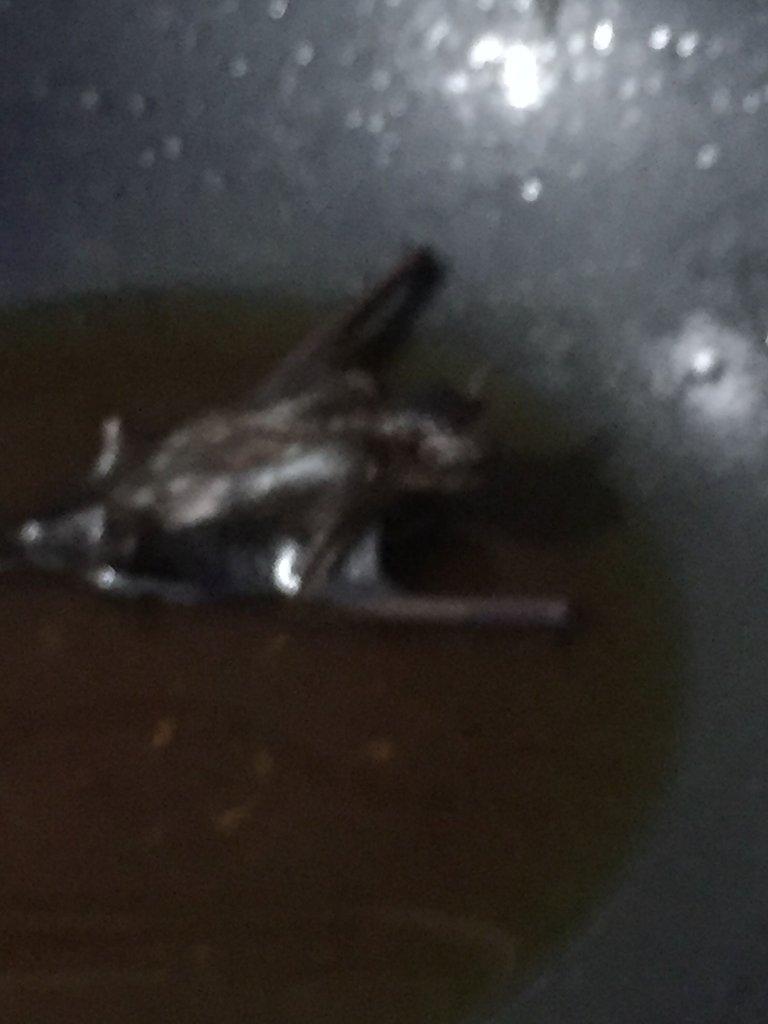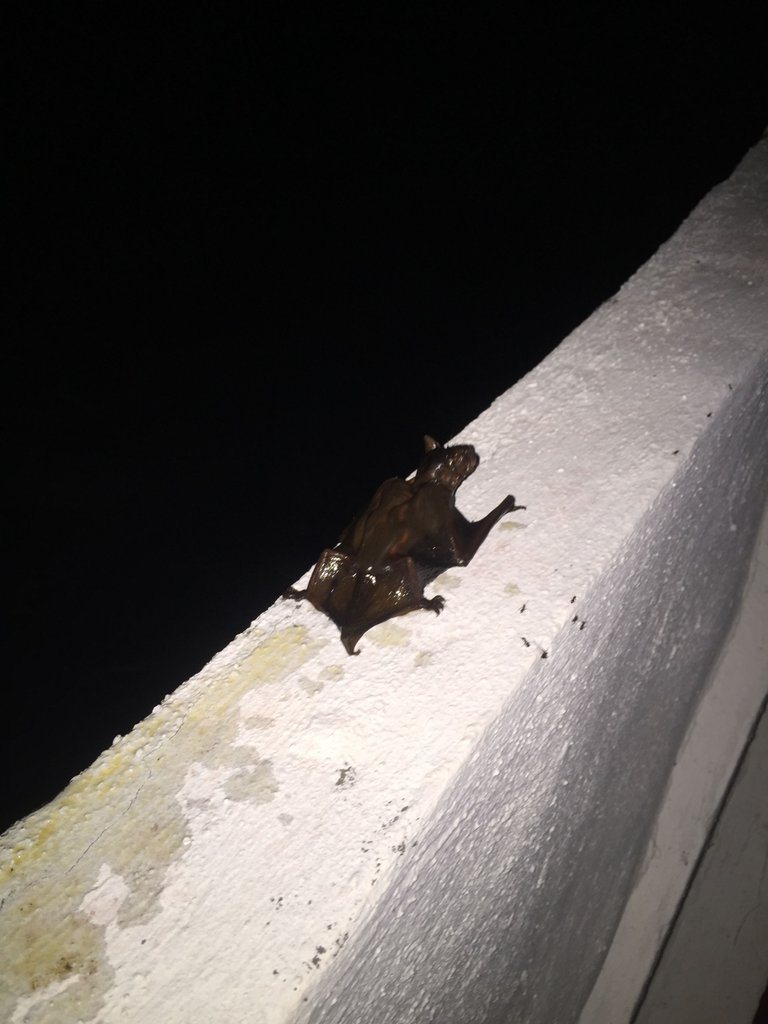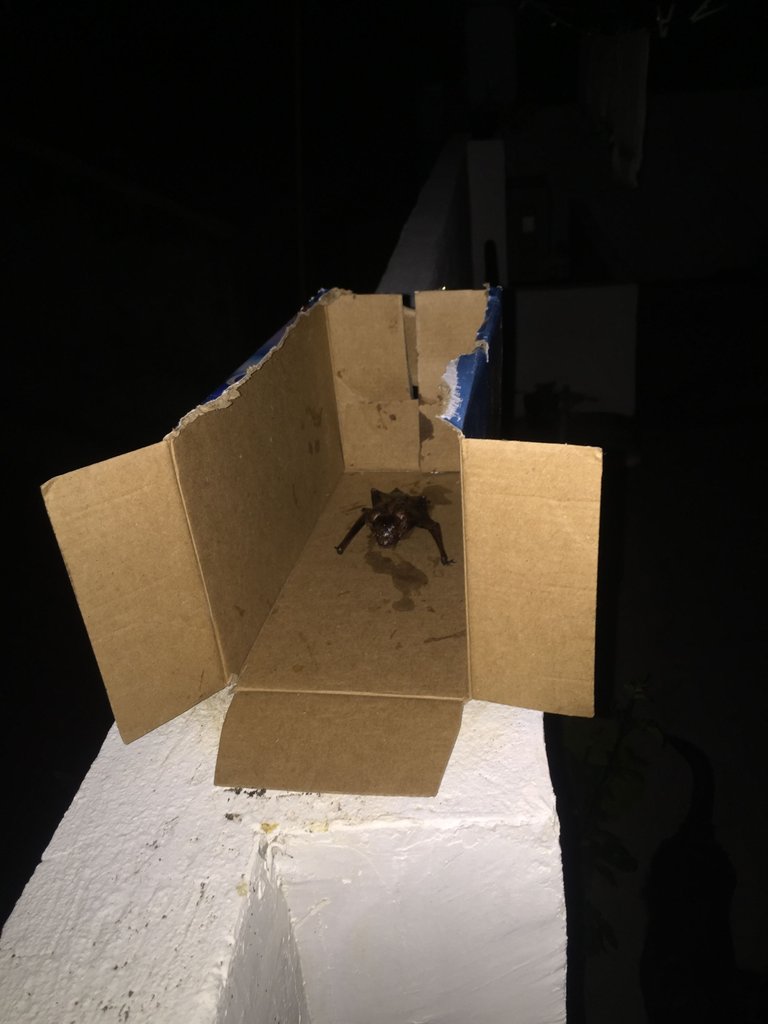 Actually we can use more bats here. There's too many flies and mosquitoes here.
I hope you enjoyed!
Amping! Life is good!