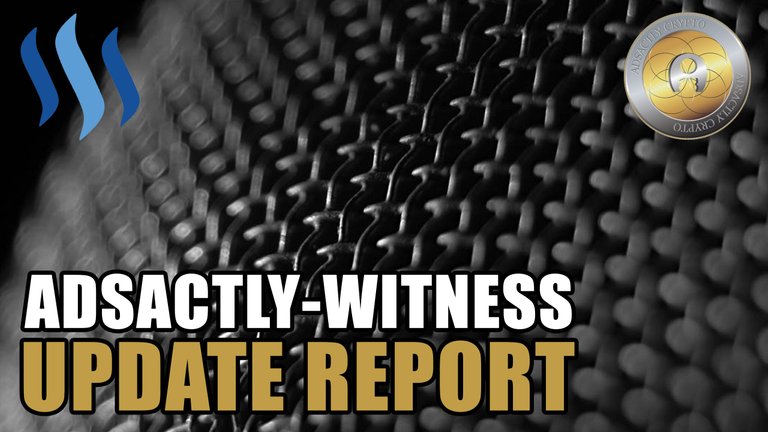 ---
Witness Update Report #31
Finally after weeks of nothing, like a sailing ship stuck on the ocean with absolute no wind, there has been the tiniest smigin of market movement and everyone seems a little bit more positive. Like they say something is better than nothing, and even Steem Dollars hit $1 for a few hours and Steem is setting on $0.41 today. Let's hope we see a steady and slow climb over the next few months.
This is just a quick update from our side regarding our witness status, everything running smoothly and our witness is producing blocks with a stable price feed. We have not missed any blocks since out last update and have had no downtime as of yet. Our current witness position is sitting at number 53, and we would like to thank all the folks who voted to get us there.
Please take a moment to read our Witness Proposal, and if you support the same fundamentals and vision as we do for the future of the Steemit community, please consider voting for us as witness here.
---

ADSactly Education :
Our weekly Witness Report post, we will be choosing different technical topics to discuss, or are some of the valuable life lessons we have learned along the way.
Economics Of Steemit
Every day, a fixed amount of STEEM tokens are allocated to the reward pool. These are then distributed to authors and curators for posting and voting on content.
STEEM: Is the currency token in the platform similar to Bitcoin.
STEEM DOLLARS: Also Known as SBD is a stable-value currency tokens designed to be pegged to $1 USD. Which was designed for commerce or exchange between accounts.
STEEM POWER: Known as SP, is the the STEEM you lock into your account which gives you more influence when voting on posts and comments. This is less liquid and takes 13 weeks you unlock.
You will get rewards every time you upvote someone, create a post or comment on a post. After seven days, the reward is then distributed as follow:
75% goes to the author, and 25% goes to the curators. A curator is someone that upvote your post or comment.
---

ADSactly
Remember to join our Friday Night Live with Adsactly tomorrow! Our very own @princessmewmew and @broncofan99 host a discussion panel where they will chat about all things Steemit related, focusing especially on minnow issues, curation and community centred projects. We invite you to come on over and introduce yourself and share a post with us, chat about it, and also to ask any questions you may have! Join us here every Friday night at around 20:00 UTC.
We welcome you to join the society, meet and talk to people, make friends and establish relations with other ADSactly members. ADSactly is like cosmic duct tape, it is a network with anyone and anything based on voluntary and mutual benefit.
---

Server Information
CPU - Intel i7
RAM - 64GB DDR3
HDD - 2x240 GB SSD
Network - 1Gb/s Network
Location - Germany Dedicated Server
Hosted by - @privex
---
---
Click the link below to join our Discord Server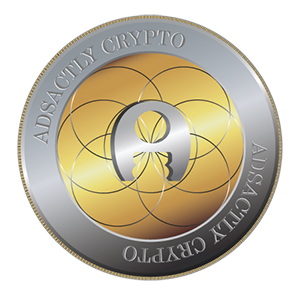 ---
We would greatly appreciate your witness vote
To vote for @adsactly-witness click the image below, then find "adsactly-witness" and click the upvote arrow or scroll to the bottom and type "adsactly-witness" in the box

Thank You