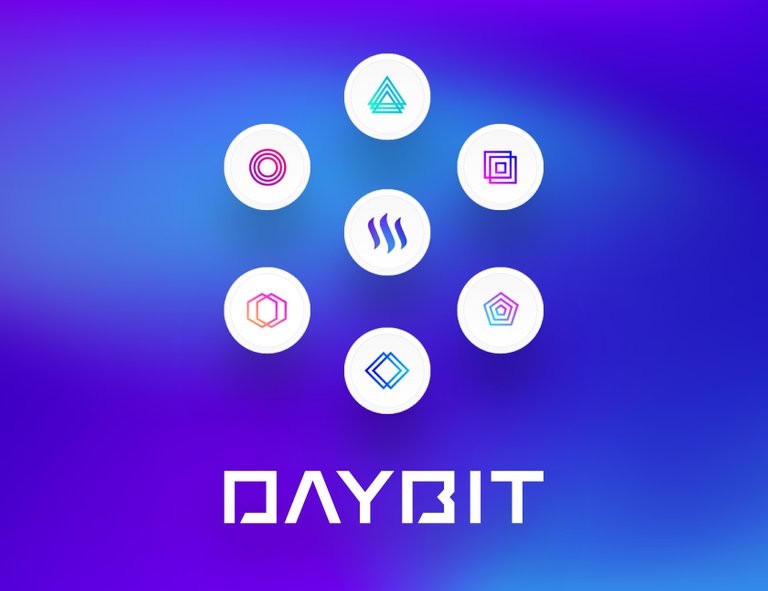 Today, we are thrilled to introduce our initiative to create a trade market for SMT tokens in Daybit exchange with @steemhunt, @esteemapp, @utopian-io, @actifit, @fundition, @tasteem, @trips.teem, @dclick, @ntopaz, @kpopsteem, and @dlike.
Also, to monitor the trading volume of these SMT tokens and increase the market visibility to the public, we decided to collaborate with @coingecko team.
MOU with Daybit Exchange and Project Initiation
Last week, Steemhunt made the MOU (Memorandum of understanding) to reach an agreement for listing STEEM/SBD tokens and to create an SMT tokens trade market. The following items have been agreed, but are subject to change depending on the circumstances:
List Steem and SBD tokens on Daybit
List the temporary SMT tokens on Daybit (such as ERC20) with STEEM trade pairs
Support fundraising for SMT projects via IEO (Initial Exchange Offering)
Support token swap of those temporary tokens to the SMT version when it's ready
Support fiat currency trade pairs for the SMT tokens that have enough market volume
Over the last week, we have been discussing with many Steem DApps to create the SMT trade market, and these DApps have agreed to list their tokens when we reach the final agreement with Daybit:
In order to discuss the details for listing their tokens, we will create a hotline between the team and Daybit. Our target launch for the trade market is between March and April 2019 (the final listing tokens and dates will be varied based on circumstances).
Collaboration with CoinGecko on Market Data Visibility
It's important that SMT price, volume, and trading data is tracked accurately to improve overall transparency in the SMT ecosystem. CoinGecko (@coingecko), the most renowned cryptocurrency ranking website and also an active Steem community member, has agreed to support SMT market monitoring.
We are in discussion with CoinGecko to help improve the SMT ecosystem by doing the following:
Integrating the Daybit exchange market with the CoinGecko system. Many SMT tokens will be traded on Daybit
Supporting the SMT token listing on https://www.coingecko.com/
We believe that the support shown by CoinGecko will bring massive benefit to the success of the SMT projects. This will increase SMT's market visibility and validation, so please support their Steem witness candidacy.
Vote for CoinGecko as a witness
Daybit Exchange
Daybit is an Elixir-based high performance crypto exchange launched three months ago by Chain Partners, the largest blockchain company in Korea and has received over $12 million in equity funding.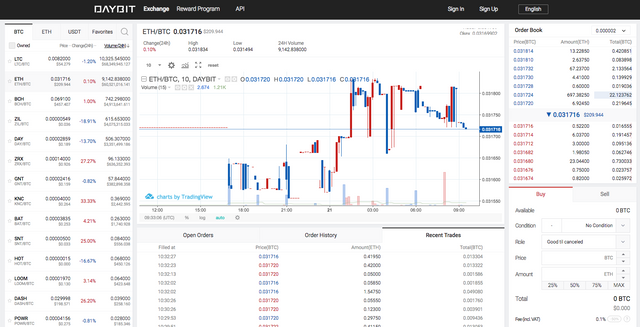 Even though Daybit is a new exchange in and around the top 100, it initially reached the top 12 within two weeks of its launch, so we think it has the potential to increase again. The mother company - Chain Partners - is one of the top leading blockchain companies in Korea and they have many resources and proven success.
Their initial strategy and token model did not meet the market needs, which led to drops of their Day token (it's own exchange token) market value. Now they are preparing a new strategy revision (during February to March), and we believe that they have strong potential to rebound back to the top level.
Check out Daybit exchange and please be ready to trade SMT tokens soon.
Investment Pool from Outside of Steem, and First Success Case is Crucial
We have no doubt that the Smart Media Token (SMT) protocol will become a game changer for content-based blockchain projects. There are already many Steem DApps that are preparing for the creation of their own token economy based on SMT, and have started to reserve their token distributions for the early contributors.
In order to build abundant token liquidity and raise funds for the SMT projects, we strongly believe that bringing an investment pool from outside of Steem community is highly important. If we can open up more channels that bring investments into Steem/SMT based projects, this will promote more successful SMT candidates.
If we can turn this trial with Daybit into a success, we can create more deals with other exchanges to list SMT tokens and launch the funding channel for them. So please support our activities.
...
Please vote for Steemhunt - a witness which will take Steem blockchain to the next level in company-wide value stream and scalable user experience (learn more).