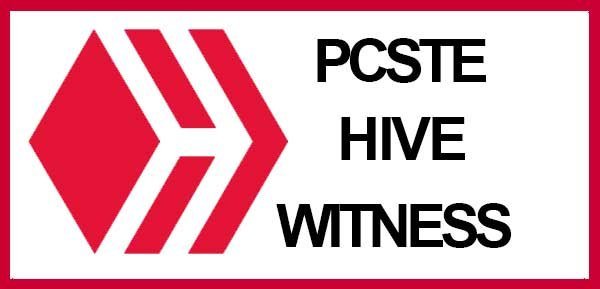 Ive been running a witness server since Feb 2017 and have only missed 42 blocks. I now need your votes to continue.
So far it has cost me far more than I have received from contributing to the running of steem/hive. I now need to move up the witness list to justify continuing to run a witness server.
Currently i do not have a high income and merely just want to cover my monthly costs to run the witness server.
Ive now updated my witness server to the new HF (currently running Version 1.24.4)
This will show up in the witness list when i sign my first block using V 1.24.4.
block size 65536
account creation fee 3.000 HIVE
Price feed is running using @someguys123's steemfeed-js
server provided by @privex
Ive also recently started a few photography communities which i am currently setting up.
alt photography
photoshop school
hive photo school
Please vote @pcste for witness.
https://peakd.com/me/witnesses
scroll down to position 213/130 and click on the tick on the right hand side.. thanks :-)
or on hive
https://wallet.hive.blog/~witnesses
scroll down the page and enter pcste into the 'vote' box (dont use @sign) then click vote.