Summer??? Yeah. Clickbait. Well actually, I wrote this post quite a while ago. So make that an "autumn" update :) This update therefore contains some updates inside. Such inception.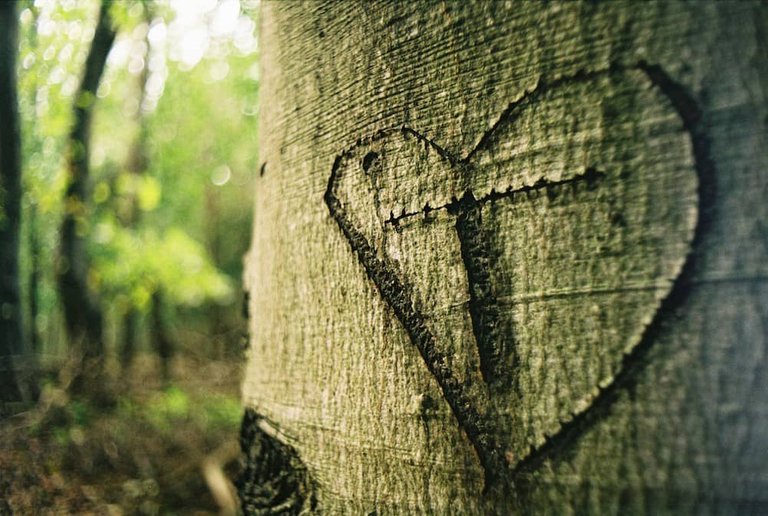 It's been a while since you heard from me. Busy summer holidays with kids at the house meant a bit more activities away from computer. With Covid around we only did a short holiday trip to one of the dutch islands (which was great!). However Kinoko Kombucha kept me busy too. As the fermentation process is a weekly recurring thing, and I found some distribution channels, it slowly becomes "work" :)
Then Hardfork 24 testing came along and the interesting process around the release. Before that I had updated HiveWallet to HF24, which I then actually forgot to push one change into the live code, resulting in pushing another bugfixing release for the new chain-id after HF24.
But now you can use Peakd again with HiveWallet Keychain integration as well as all your favorite NFT apps and other apps supporting Keychain for login.
2. Kinoko Kombucha adds "powered by Hive" to the label:
Currently I produce around 100 liter Kombucha per month. These are distributed in 500ml, 250ml and some 1 liter bottles (all glass bottles, for reuse with deposit). Initially I printed the labels in house, in black/white. But with production ramping up a bit, I figured it would be nicer to have a full colour label, so now the new labels proudly feature the "Powered by Hive" badge! Kinoko is currently distributed through 2 local stores and on sale in the (The official HiveFest #1 hotel in 2016) VolksHotel in Amsterdam! Check it out in full effect: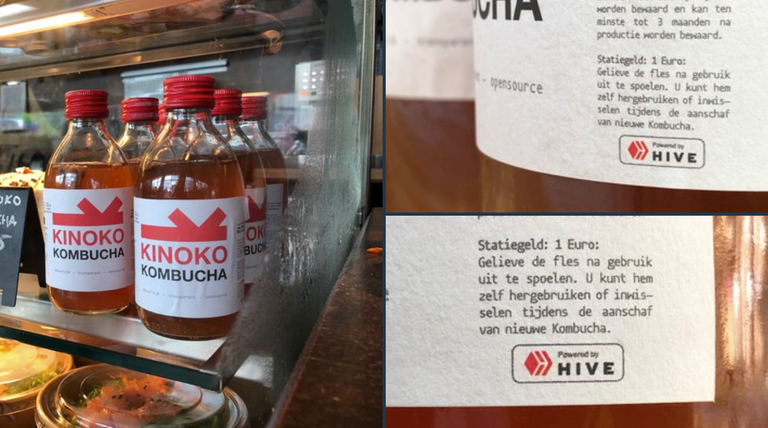 Immutable temperature logs
The Kinoko.rocks website now features graphs of the temperature readings I immutably log onto the Hive blockchain every hour from 3 separate locations: fridge, fermentation area and office.
For this logging I'm using the Sonoff TH10 Smart Wifi switches coupled with AM2301 temperature sensors. The Sonoff switches are flashed with the opensource Tasmota software so I don't need to trust third party API's and instead only have local area "smartness". I did this with all domotica recently so I don't depend on third party cloud servers creating network tunnels, penetrating into our house. Tasmota is opensource domotica software which can be flashed onto an array of "smart" switches and lightbulbs and what not.
Using the Tasmota software I configured logging using MQTT protocol on a certain interval. This MQTT logging gets picked up by the MQTT agent which runs on a Raspberry Pi minicomputer. On the Raspberry Pi I run a Python script which collects the readings during 1 hour and finally logs once the mean result onto the Hive blockchain on the @kinoko account. (Using @holger80's Beem)
Screenshot of the graphs:


Soon HF 24: updating my API nodes and HiveWallet Done!
As HF 24 is now scheduled for 8 september I'm doing my utmost best to get HiveWallet running with the new cha(i)nges. For IOS I needed to update my development computer onto the latest Xcode, which in turn needed an Operating System version upgrade :P With the development tools set I hope to make progress and get some bugs out of the way as well.
With the upgrades in memory usage as well as updates on Hivemind, I might be able to phase out or repurpose one of the 3 servers currently making up my Hive API cluster: hive.roelandp.nl
Mandatory upgrades after HF24 happened:
Witness scripts (pricefeed, failover)
HiveWhale monitoring script
HiveWallet (already mentioned)
3. Getting a small truck driving license
Last winter (summer) in that good old pre-covid era we went on a 3 month campervan trip in New Zealand. We loved it so much and with kids slowly getting locked in fixed holiday seasons due to school, we thought it would be great to spend our holidays campervanning in Europe. As we liked our somewhat bigger campervan in NZD, we are looking for nice second hand options here. In order to not be too bound by weight limits of the regular car driving license I'm currently doing the "Small truck" driving license, which involves a couple of theory exams, official doctor examination (passed!) and then a driving course and exams. Looking forward to this and working (learning!) to pass these tests in september, so we might go on campervan shopping/scouting spree in the beginning of fall.
Update: Unfortunately I already failed the drivers exam twice. I hope to pass it next time :P - fingers crossed.
4. Minted some Koinos
Curious where the Steem alumni team will go with Openorchard. I found the novel decentralised decoupled mining by submitting proofs to a Uniswap inspired market making ETH1 smartcontract very interesting. Therefore I tried mining some coins on my nodes and will look into it some more the coming months. Mining only lasts half a year, of which one month or so almost past. Who knows, moonshot! But the team is a talented bunch of gifted folks, so let's see where they go!
5. Thrifting away into the analog abyss
A couple of weeks ago I went to the local thrift shop for a second hand clock. Then in the electronics / camera area i found an old but shiny / brand new state "Praktica MTL-3" analog camera. I bought it for 4 (!) Euros and brought it home to show my kids. Then we made a small adventure out of it to find / buy a analog film and the photography shop was so kind to explain and test the camera, which passed it flawlessly. (A camera from West Germany from 1970's). It is a great hobby and I try to bring my camera most of the times I go on the road. With an analog camera you train yourself to look around you better IMHO. it's not "point, shoot, result". No. You are limit to the 36 picture cap of the camera, so one is more "careful" (at least I am) for taking random pictures, but really try to save for nice (haha) shots and then only make 1 shot of the scene instead of trying 10 different options. Taking a shot also means: finding the right shutter speed, f-value, and manually focussing... Lastly one need to keep the horizon straight, which seems to be a specific daunting task for me :P Then... once the film is finally full, rewind, bring it to the store and wait for them to develop. Then the funny thing: They develop from analog to negatives, which then get scanned into the computer and printed digitally :P So far for the analog abyss... I've been watching some movie clips to "self develop" films which I what I will try to venture in the coming months, so I don't depend on the waiting times and shop opening hours.
Here are some of the pictures I did on my 35mm camera:
(these are downsampled and sized down for peakd server saving :D):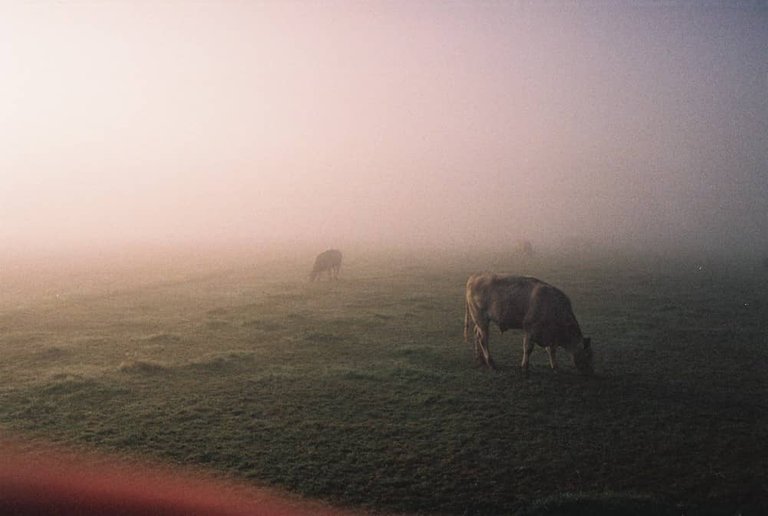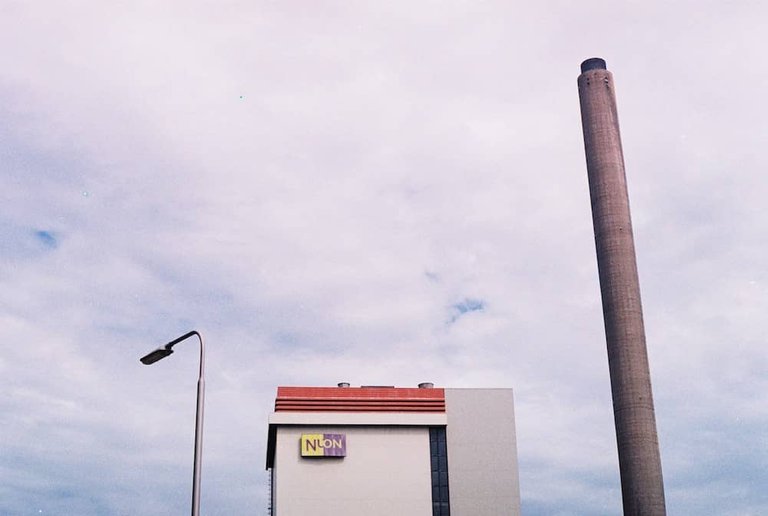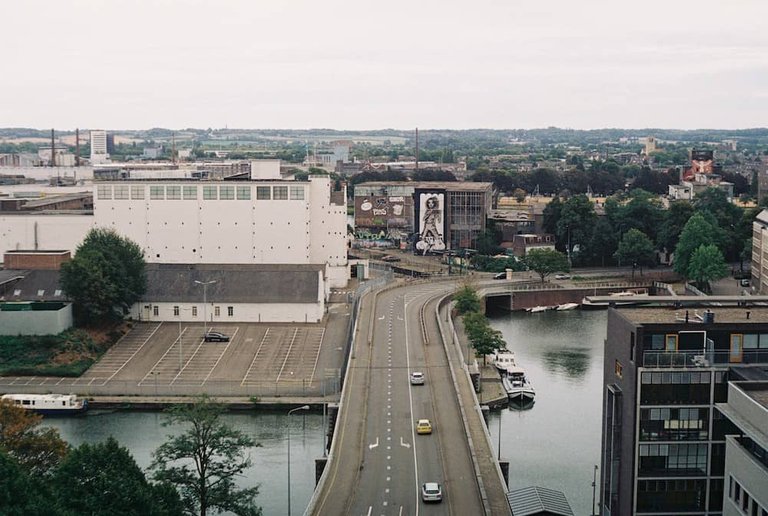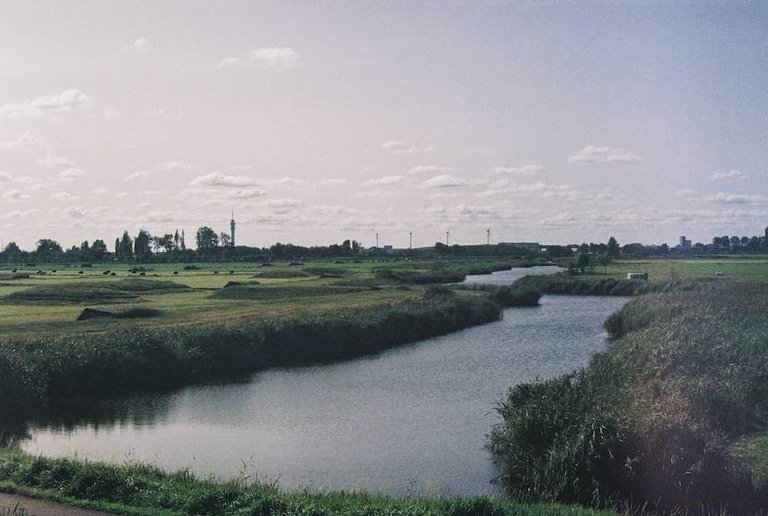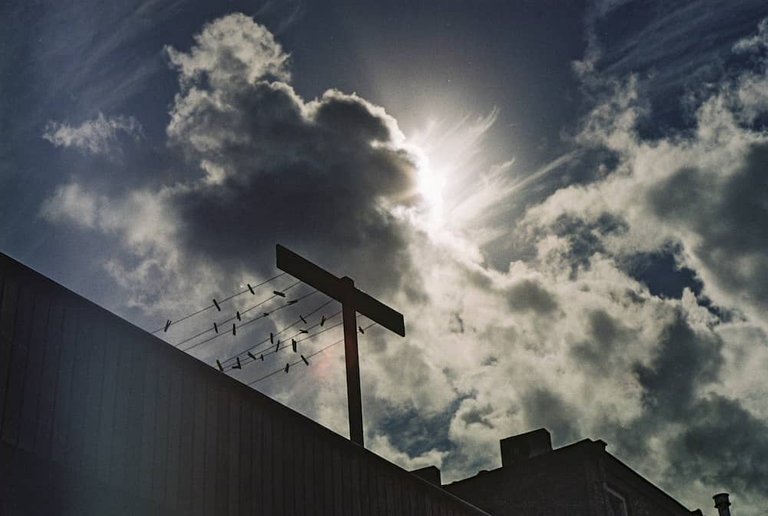 // That's it for now.
// But not for long.
// Stay tuned for more 🥽 !