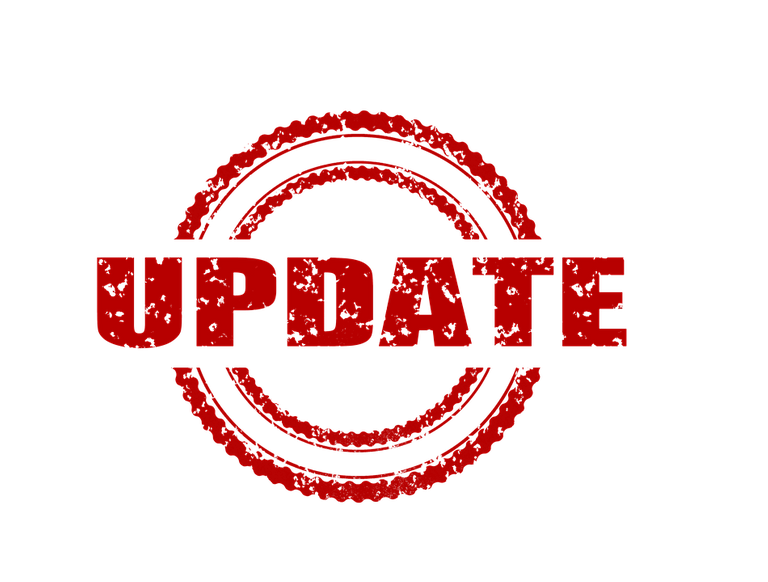 It's been a crazy month for all of us. Everyone was working at the top speed and absurd circumstances. Not only core developers but the entire community. We have done a great job as the community, and I'm proud to be part of it.
It this post, you will find a short summary of my work and efforts during the time from Hive beginning.
Hive.blog and wallet contributions
I've put a lot of effort into condenser and wallet contributions, and I'm continually working on it. I'm reviewing changes made by other developers and fixing errors by myself when I have only time. Most of my work isn't visible by a typical Hive user, but I already contributed with:
Improved development workflow with CI/CD (MR !49)
Reduced Docker image size by 90%! (Read here)
Reviewed the repository, removed old branches and useless tags.
Spun useful Gitlab Runners for another projects (documentation, hive-js and other)
Fixed a lot of small bugs and errors
Claiming accounts

I'm continually utilizing my Resource Credits by claiming accounts so I could later invite new Hive users without any cost. I've configured an excellent script created by @arcange (consider voting on his witness!) to automatically claim accounts whenever I can. I've also upgraded it a bit and opened a Pull Request which has been already accepted and merged:
I currently have 264 pending claimed accounts. If you need an account for your friend or family member, let me know.
Accounts creation
I've already used some account tokens to open a few invitations on hiveinvite.com. Some of the accounts are already active and quickly became part of the community :)
---
Open Source Projects
HIVE Ticker Extension for GNOME desktop environment
Hive Ticker is a simple, open-source GNOME shell extension that displays HIVE price on the system status area. Price is gathered from CoinGecko API. The ticker is updated every minute and shows a panel with additional pieces of information when clicked.
Steempruner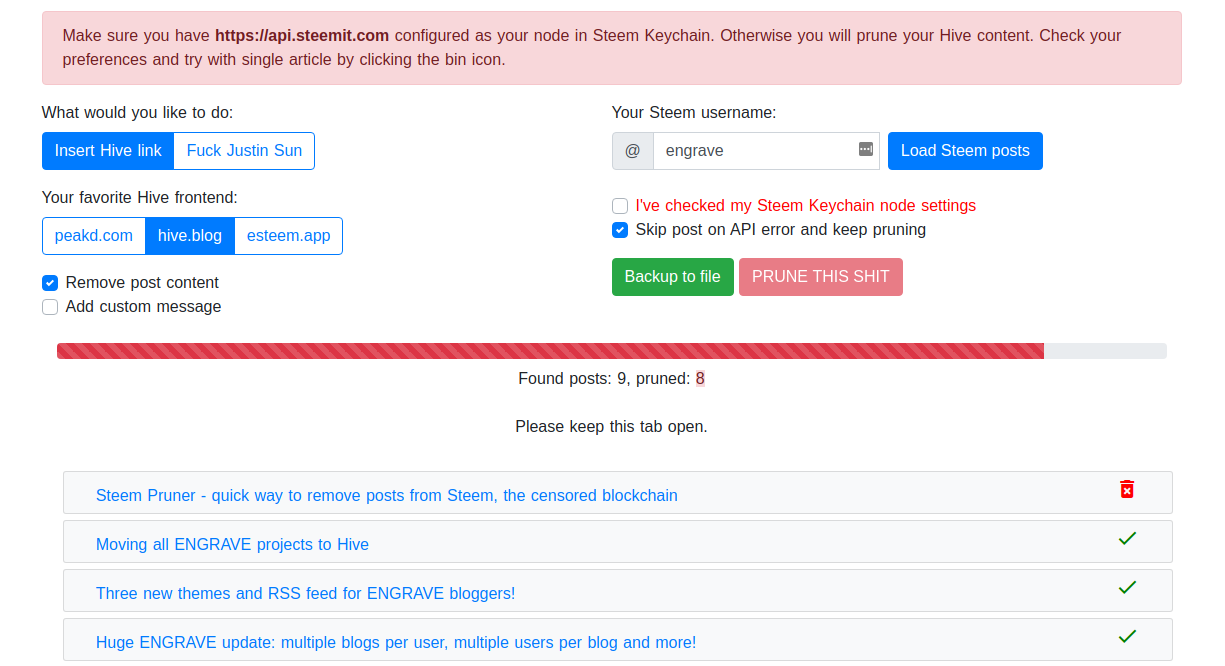 As many of us successfully switched to Hive, a new, better version of the social blockchain, it is crucial to remove our content from Steem. There are multiple reasons why would you like to do that and why you really need to do that. Read more about the tool on this two posts:
Notifying 243 015 users who should care about recovery account
TL;DR if you have steem set as a recovery account, your assets are not secure because you won't be able to recover your account in case someone changes your keys. Change this to your alter account or someone you can trust. Read more about my :
---
Current witness setup
My witness node is running on two dedicated servers:
Primary non-MIRA:
Intel Xeon E3-1275v5
2x SSD SATA 480 GB
64GB RAM DDR4
Backup with MIRA:
Intel Core i7-4770
2x SSD SATA 256 GB
32GB RAM DDR3
---
If you find my person and projects interesting, please vote on my witness. I believe, I'm bringing a lot of value to the entire ecosystem. Also, if you voted @wise-team previously, please remove the vote as it is disabled now, and consider voting on me instead. As a Wise Team, we're going to publish an explanation post soon.

Dont forget to follow my @engrave account!