There's a lot of talk about censorship on the internet these days. Most of these times I hear it, I immediately can't take the person serious any more.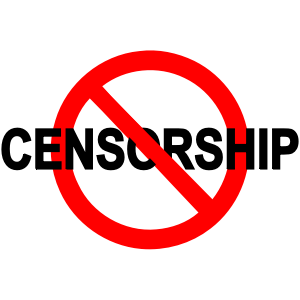 Real censorship exists, and it is a serious problem. When it is illegal to pass on certain information, that is a violation of rights. When a platform doesn't want to publish your post, video or picture, that's their right. If you don't like it, switch the service provider. Don't give them the power to censor you and the problem is solved. Don't waste my time crying about it.
Even for a platform that wants to show as much as possible, filtering illegal things and excessive spam is a necessity. I want to use this post to say thank you to @themarkymark for his relentless effort to find and exterminate the spam networks. He got so much hate for it, I think everyone should think for a moment what an annoying task that is, and how the sites would look without him.
The great thing about blockchain is that the information is there, and nobody can ever censor it. If you don't like how the interface you use handles the data, you can set up your own. It's a tool which gives you freedom, it doesn't take away personal responsibility though.
In a few days there will be another option. When my hivemind instance is ready, I will configure it to not use a blacklist. It will be selectable on peakd, so anyone can try it out. I'm pretty sure most will quickly turn back to another node, because the amount of spam goes as far as making posts unrenderable. But the node is not a default node for any interface, so it's possible to do it. I clearly reserve the right to add a blacklist of my choice at any time.