I wanted to share this contraption on here for just a minute. You see, there's a good excuse for the madness, but it's hilarious nonetheless.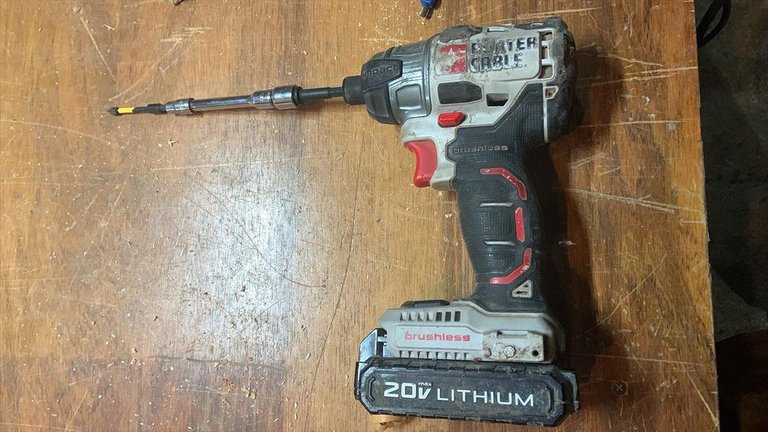 Poor planning but...
As per usual, after the fact, after the build seems to be getting to the final stretch, I can think of multiple ways I could have made my life easier. And, as long as I take some lessons from the experience, it's a win in my book.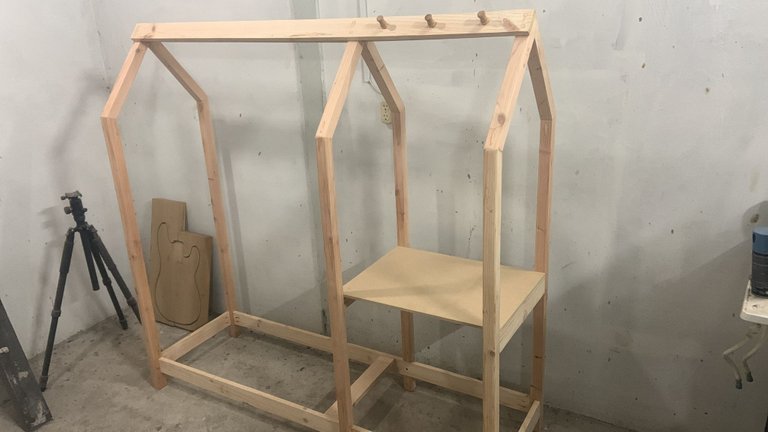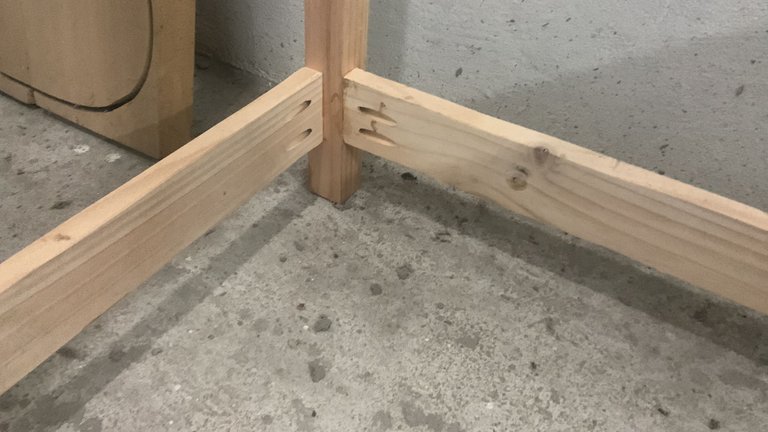 Le' Pocket Holes
Trying to reach some places, the angle... well... I wasn't truly ready for the problems I caused myself. Regardless, the kid's closet mcthingymcbobber is coming along great Imo.
The whole plan here was to recycle pallets and some 2x4 from a crate we found. Hence the "character" of the project, but then again, I always tend to add "character" to my furniture making. HA!
MenO