I guess the biggest thing to overcome for me, as I get old that is, is the urge I have to avoid changing my ways. I feel like the old ways are always best, and people will eventually realize this, but I know deep inside I'm lying to myself.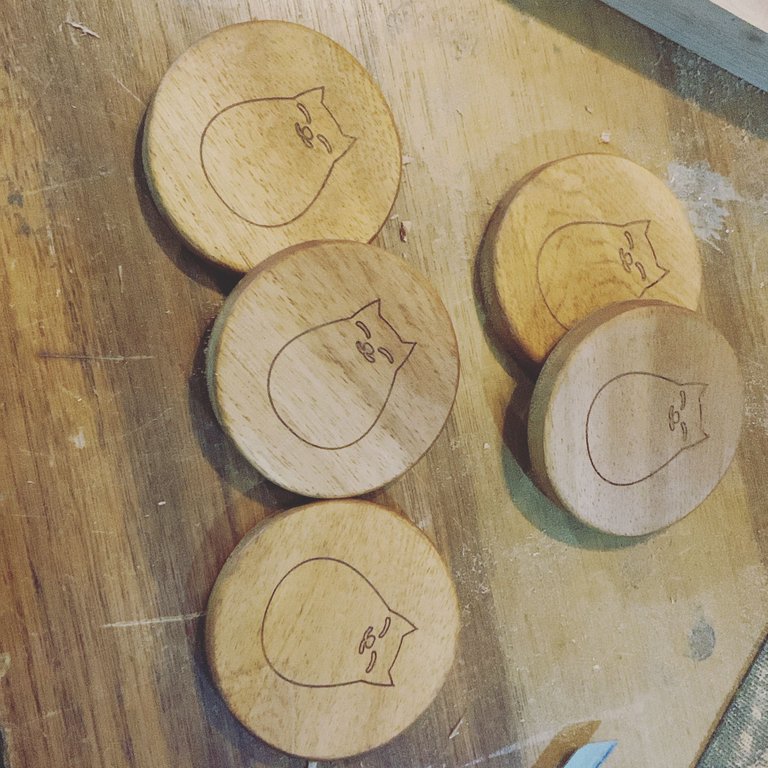 With this in mind, I'm learning some new tricks. I found this youtuber that recommends working on little projects, little things to sell as the big items are being built in parallel. It makes a lot of sense to me, and as consumer I can see myself agreeing with the youtuber, but as a guitar maker, it angers me a bit.
Oh well.. I'm not going to listen to myself for a change and start making some trinkets and such. If I can get some cashflow I know I'll get over the "being wrong" thing really quick.
Kitty glass coasters, why da hell not?
lol