As the Woo General Sale Date 31 Oct is creeping closer, I have done some changes to make sure I can be more well prepared for this sale.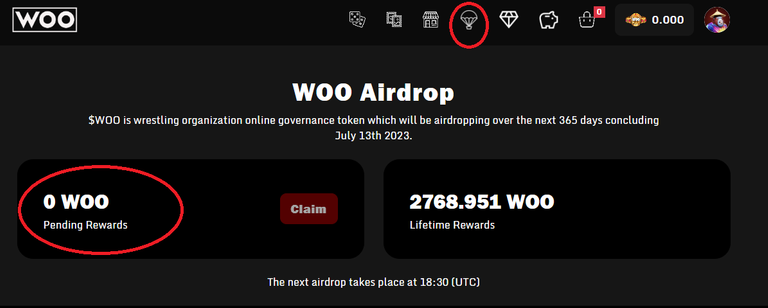 From the airdrop, you can see that I have gotten 2768WOO from the airdrop. Initally, I have 60 packs of wooraven and 60 packs of wooalpha. This will allow me to enjoy about 85WOO airdropped per day. However, as I have sold most of these packs for USDT and hive, my daily airdrop had dropped to about 15Woo for holding the remaining 10 Wooalpha and 8 Wooraven.


And so I took the huge gamble and open up all the remaining packs and stake them for NFT Mining. Do note that this is a irreversible action, so once i open the pack, there is no way I can put back the cards and seal them into unopen pack. And so far I am very happy with the returns. For every win, I can get like 342Woo. That means I just need to win once every 22days and can still have more Woo than holding the unopen pack for the airdrop. So far, I manage to get 1 win per day for 5 days out of 7days. Today is a day where I did not win which is included in the 7 days. But just a week of NFT Mining, and you can see it is almost caught up with the whole month of airdrop Woo.
However, I also was told that packs are opening at quite a fast rate so with greater base, my chance of winning is dropping very fast.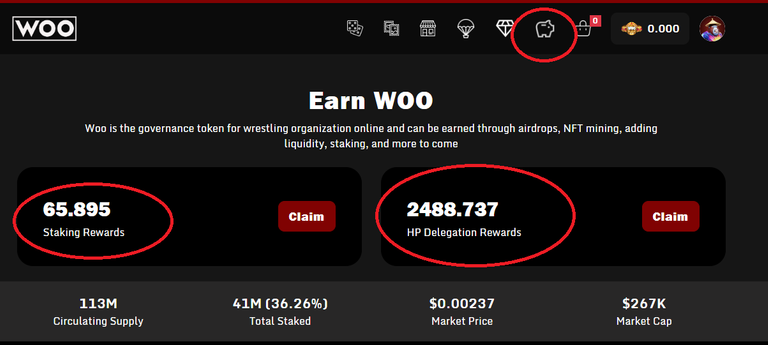 As for Earning Woo, I can earn roughly about 65Woo from the staking of Woo and about 2488 staked Woo from the HP delegation. So what crazy thing did I do??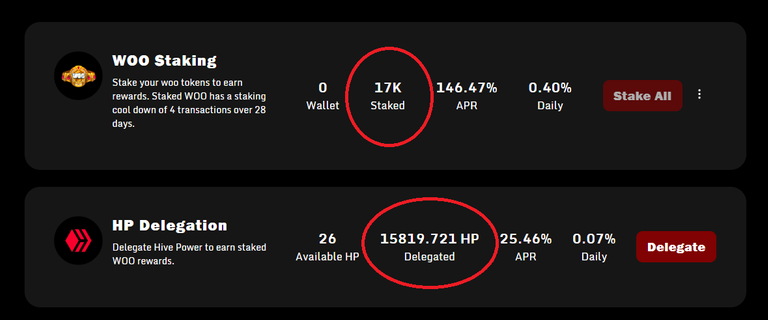 With 17k Woo staked, it can produce daily amount of 65.9Woo.
What is crazy is that I almost delegated all of my HP to wrestorgonline. As you can see from the picture, I delegated 15.8k HP and as a result, I am able to get like 2488 staked Woo daily.
Give a month, I hope that my staked Woo can be increased to 100k!