Looking back on my previous posts, I can see I had a good time partially developing a card system, but I clearly did not spend enough time working out the world underneath. So this time I'm aiming to work more on those aspects.
I don't yet know whether or how I will progress the card game, but we can cross that bridge when we'll get there :).
For now I want to zoom in on one of the continents in Kalavia, Dyjalom. The central section of this continent is heavily balkanized, with small states and partisan groups vying for control and existence. Below is a rough map of what it looks like: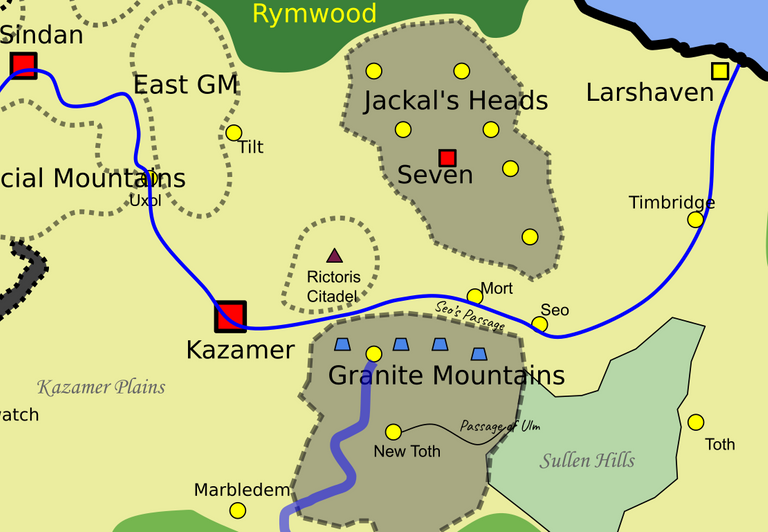 I am not sure yet whether to zoom in more on story elements in future posts, or whether to just go about systematically describing the settlements and nations in this region. If you have preferences in either direction, then you are free to share them with me :).