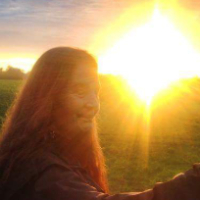 Wow. Read this document entitled:
The SPARS Pandemic 2025–2028: A Futuristic Scenario to Facilitate Medical Countermeasure Communication.
Sounds OK to you? I can assure you it is NOT OK.
https://stars.library.ucf.edu/cgi/viewcontent.cgi?article=1029&context=jicrcr&fbclid=IwAR3k5AOEBGEMAdzroGyXiY_JjgW-vIDiUEm0NByExJCPpp4lYcDMWoe3B00
This describes how the predator class is using OUR powers of imagination & therefore MANIFESTATION deliberately to hijack our psychic abilities & our intellectual reasoning IN ADVANCE so that they can monitor & prepare to control the opposition.
This has been going on since Nimrod & his quest to rule the world & is delivered to an unsuspecting public by modern media at breakneck speed - around the world in 60 seconds?
They demonstrate clearly how:
They give us a "storyline" & then sit back & watch us manifest it.
Maybe it is now time to set our own mind worm into action?
Visualising their demise & our subsequent freedom has become a daily indulgence for me.
Let's learn how to use that power to REVERSE & COUNTERACT even CORRUPT their ugly destructive dreamscape & replace it with our own, a much brighter & positive outcome that may be beyond their limited imaginations but is well within the capabilities of humanity.
Listen to this:
"SACRAL CHAKRA HEALING with Hang Drum Music | Feel Alive and Create the life you Desire"
love & a happy christmas to us all
as ever
Fran
xx