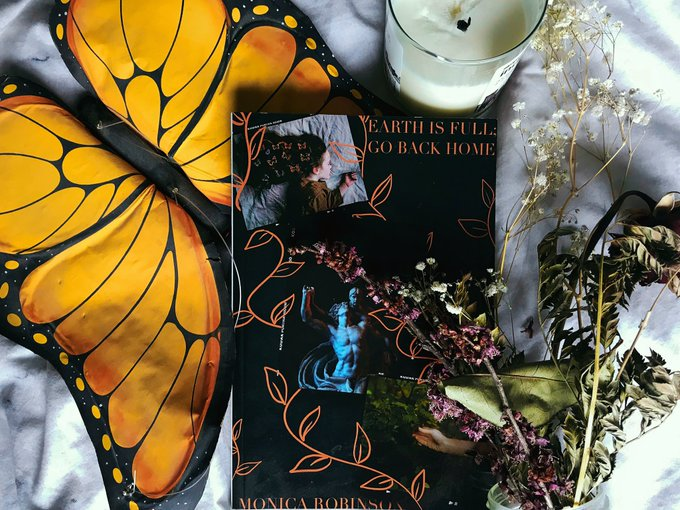 There are more advantages to traditional publishing than I care to name, the one most lucrative to me being access to a real agent. But in this day and age, with the over-saturated market, the widespread access to modern technology, and the politics of the literary world, I am becoming more and more grateful for choosing to self-publish and avoid the long and strenuous search for an agent or a publisher.
First and foremost, I never would have been able to publish two books before 21 had I not chosen to go the self-publishing route. Traditional publishing operates on a fairly extended timeline, and though haste is certainly not the most important aspect of a writing career, I've found it immensely helpful to have the benefit of included two published poetry collections on my writing resume.
I'm also extremely fond of the creative control a self-published writer possesses. My first book's cover was designed entirely by me, the second book's cover designed by an artist of my choosing. I set my own deadlines, release dates (and coordinate them with dates personally important to me, just because), giveaways, art print add-ons, etc, etc. As a visionary creative, there is a wonderful freedom to be found in the ability to orchestrate every detail to my liking.
Admittedly, self-publishing is hard. It requires a lot of work, a lot of late nights learning everything from marketing to editing to graphic design. The market is over-saturated, and trying to gain and retain a following is often as difficult as it is frustrating. I spend a lot of time trying out new methods, brainstorming new ways to appeal to the strange algorithms that now seem to run our lives.
Ultimately, though, having total creative control is too enticing to surrender, despite the hardships. It is all the more gratifying to see each sale, each interaction, knowing that I cultivated and created a work that resonated with someone else out in the world.
My first poetry collection, "Exit Wounds", is available at bit.ly/exitwoundspoetry. My newest release, officially debuting tomorrow, is available at bit.ly/earthisfullbook. If you're interested in what I do, you can find me at www.mrobinsonwrites.com.
-----
If you like the content I produce, consider checking out my website or supporting me on Ko-Fi. Thanks for reading!