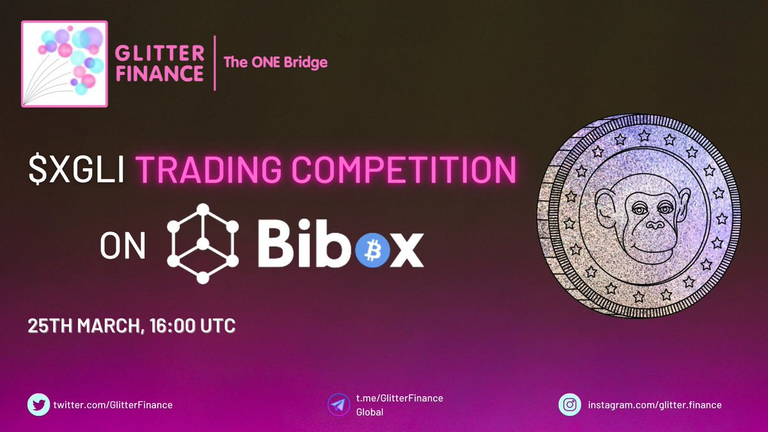 ✨Glitter Finance: Bibox $XGLI 交易大赛!✨
✅ 活动期间,代币交易量(买*2+卖)≥500USDT 的用户将有机会参与共享 5000USDT 等值的 XGLI代币奖金!
👇奖励分發详情如下:
🏆排名奖励
🥇2000USDT 等值的 XGLI代币
🥈1000USDT 等值的 XGLI代币
🥉600USDT 等值的 XGLI 代币
🤔 第4名到第30名得獎者按交易量比例共享 1400USDT等值的 XGLI代币
🗓️ 2022年3月25日 16:00 (UTC) ~ 4月1日16:00 (UTC)⌛
👇额外活动详情:
✨活动一:注册奖励(5000U $XGLI)
✅ 活动期间,通过专属链接注册Bibox账号的新用戶,即可获得1U等值的 $XGLI代币奖励。 (明天会给出)
🎉将按照先到先得的方式共享总计 2,500U 的 $XGLI 代币。
✅ 同时,新注册用户每邀请1位充值3500 BOBC 或交易9000 BOBC 的新用戶,每人即可获得200 $XGLI 的奖励;受邀注册者还可获得10U 的扣费券奖励。
🔄轉推:
👉🏻现在就注册吧,奖金先到先得,送完为止! :
🔗 https://www.bibox.com/en/login/register?invite_code&lang=en&userFrom=387
🔄转推: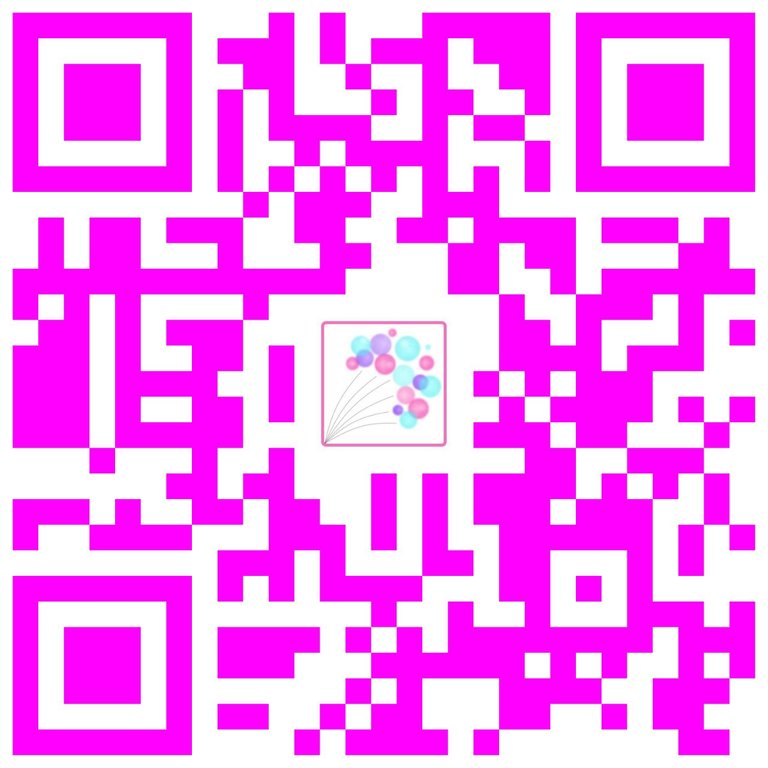 🌱 Please follow our social media and channels 請在各大社媒頻道上關注我們:
Telegram: https://t.me/GlitterFinanceCN (中) https://t.me/joinchat/bn0aKLM-OSY0NTMx (EN)
Twitter: http://twitter.com/GlitterFinanceC (中) http://twitter.com/GlitterFinance (EN)
Official Page:http://glitter.finance/
Facebook: https://facebook.com/GlitterFinance
LinkedIn: https://www.linkedin.com/company/glitter-finance
Instagram: https://t.co/YLOwrZphlu?amp=1
---
✨ About Glitter Finance || 關於 Glitter Finance✨
The vision of Glitter Finance is to increase capital efficiency between cross-chain bridges, by re-deploying synthetic assets created by the Glitter cross-chain bridge, into yield pools integrated into the Glitter Finance Platform.
✨ 🪙🔗🌉🔗🪙 ✨
A cross-chain bridge bridging multiple L1 ecosystems including Algorand, Solana, Terra, Polygon and Cudos.
📈🤖⚙️📈
Incorporating AI and machine learning in the Glitter Finance Platform will create an algorithmic trading platform, which will help novice traders.
---
発佈人
Sook Jin GOH,
Community Manager 社群經理 @ Glitter.Finance ,
Regional Ambassador for Malaysia 馬來西亞區域大使 @ Nutbox.io ,
CEO @ Nanyang Global Scientific Research Centre 南洋國際科研中心