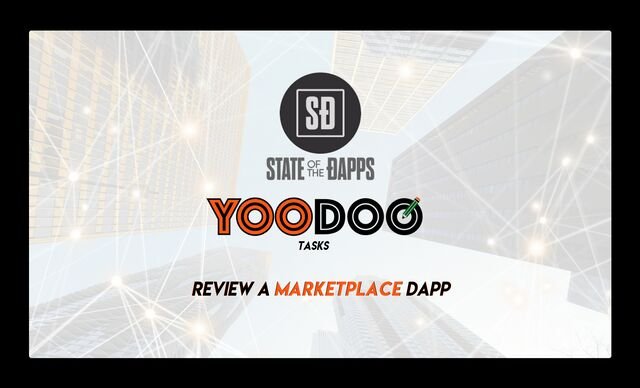 Hello there! And a happy new year/month! Yeah, it's February, still it's my first post on here for the year so in a sense, I think the compliment is still valid.
First off, I'm so sorry this post is coming way too late. So about two months ago, I made a post about bounty0x which is an open bounty platform that rewards hunters in various tokens for their participation in various bounty events on the platform. The post which you can find here was my entry into to the @yoodoo task then which required participants to review any marketplace dapp listed on https://www.stateofthedapps.com. The details of the task can be found here. I'm glad my submission for that task was shotlisted among the winning entries (though without my awareness due to offline engagements). This current post is in keeping with the @yoodoo policy that all winners create winning posts with which they can recieve their rewards.
In the review, we talked about bounty0x platform and its features which include among others,
An appeal feature
Staking
Bounty host page, etc
We also made constructive criticism of the platform, highlighting its pitfalls and giving general recommendations of the way forward.


Currently, bounty0x is planning a total rebranding of its platform which when completed is hoped to improve users' experience - both hunters and bounty hosts alike.


Please do visit the review postanytime to get acquainted with the basics of bounty0x - from signing up, to participating in bounties, to recieving your rewards, etc. Every information you need to know about the platform can be found in the post.
Thank you!