The Arrival
Last night I slept like a baby and today I felt absolutely rested for a weekend at the cabin! I got up around 8:30 and got ready, had an interview at 10am (wish me luck) and by noon was packed and ready to head to MT Hood Wilderness Area.
We left our house at about 2:30 and picked up our friends. Don't worry we have a small group of friends and have isolated ourselves from everyone except the group. Oh how wonderful it is to have a close group of friends.
The trip to MT Hood took about an hour and a half and we didn't encounter any crazy traffic or snow until we got close to our destination. We are now in winter wonderland surrounded by forest and only a couple other cabins. This place is truly amazing! When we arrived, we pulled in to the parking spot and I instantly knew I was exactly where I needed to be, away from civilization, the craziness of everyday life and the turmoil facing our country.
We made it!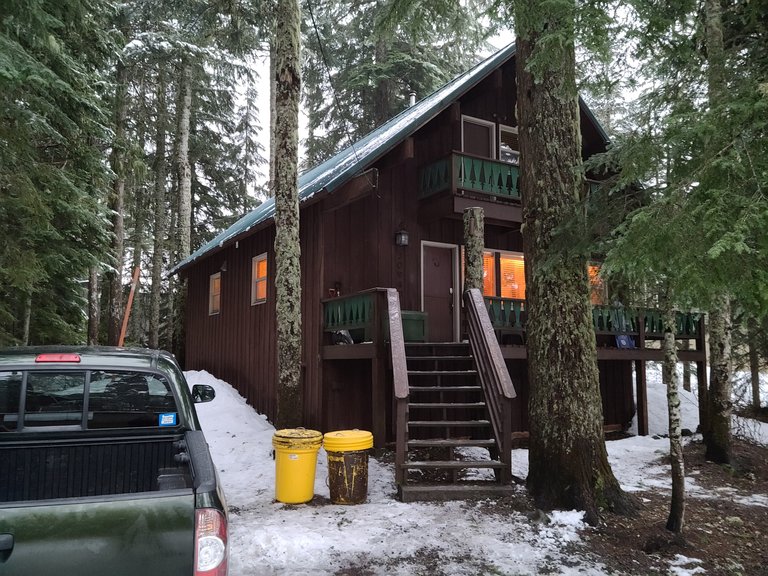 The only thing I can say is this cabin is absolutely beautiful! When we first rolled up in the truck I couldn't believe my eyes and thought for a moment that there must be some kind of mistake. This is our cabin? A two story cabin in the woods complete with 3 bedrooms, 2 stories and a balcony for each of the upstairs bedrooms. The inside is nicely furnished with leather couches and big dining room table (not pictured). A couple other parts not pictured (I will post again tomorrow) are the kitchen with bar, a laundry room, 2 bathrooms and a hot tub on the back patio!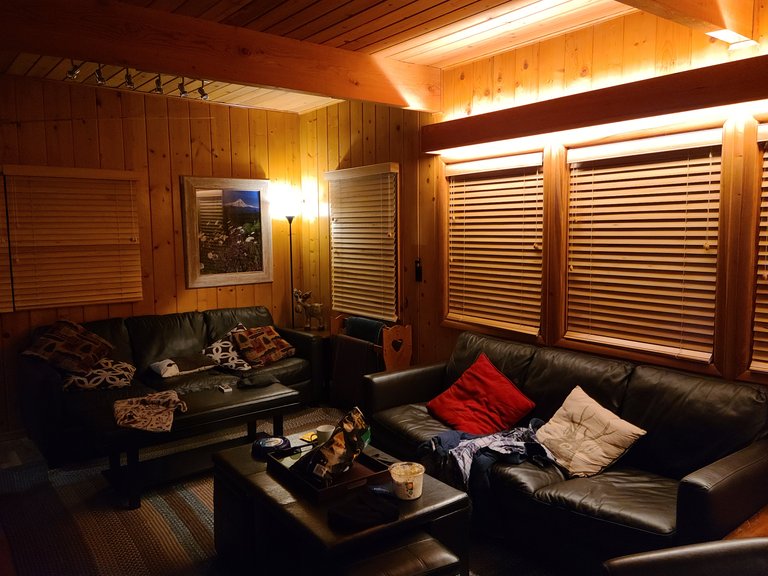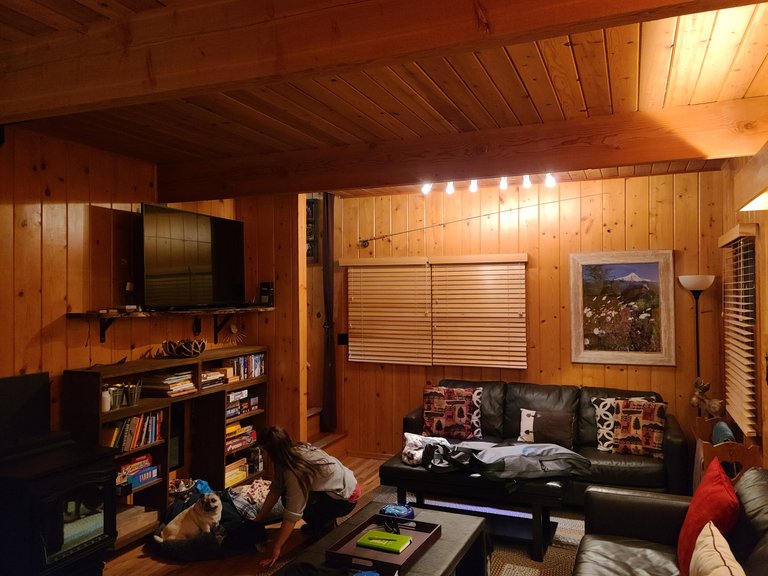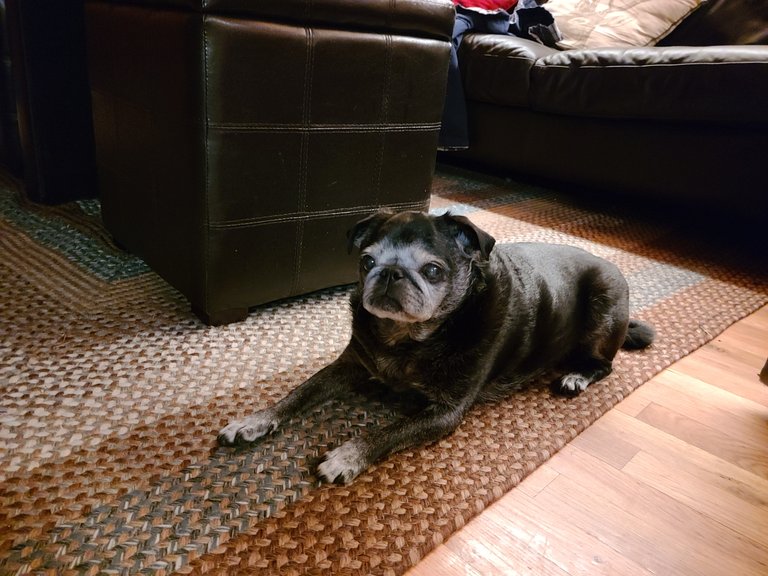 Ebony and our other pug Brutis made themselves at home here and I get the feeling they think this is their new forever home. Look at how old our little girl is getting :(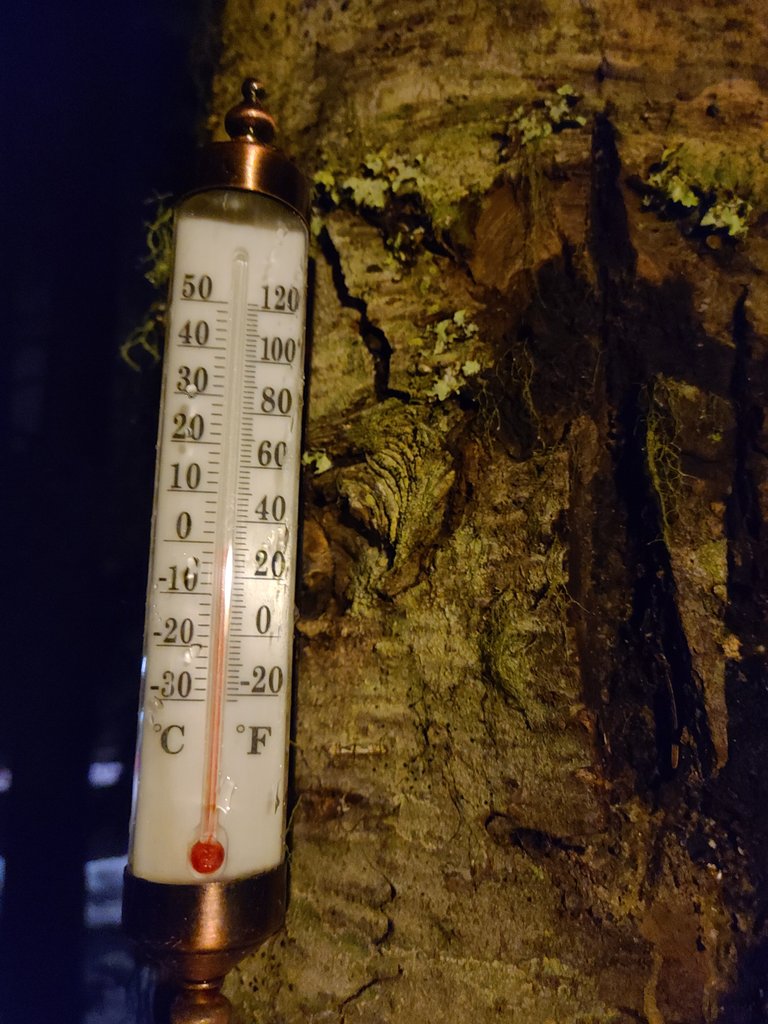 We are currently warming up inside with some moscow mules, a few beers and some games... Going to sign off for now but will be back tomorrow with more of our adventure which includes, snowshoeing and tubing on the mountain!
---
---
Stay tuned for more tomorrow and check some of the other #365daysofhive posts I've been writing on the @hashkings account to stay current. So far I've missed only missed one day!
Special thanks to @hivetrending for keeping me motivated.