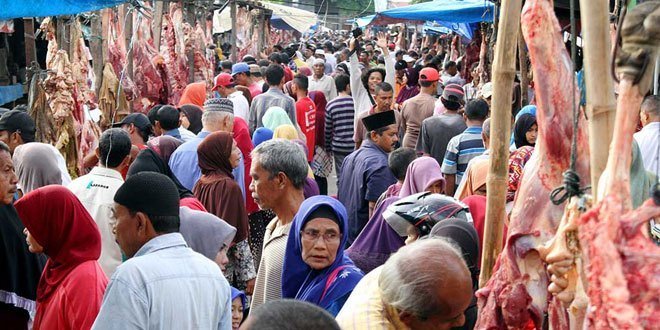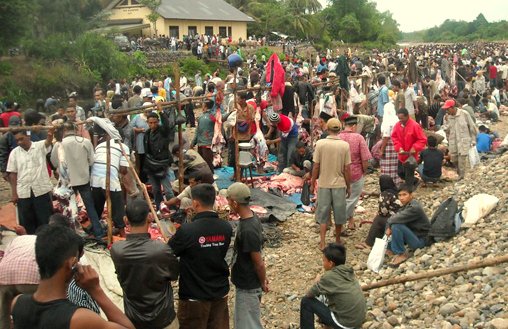 Oleh : Fakhrurrazi, ST
The word Makmeugang or also called Uroe Meugang is no longer a strange thing among the people of Aceh. Makmeugang is a tradition of cooking meat and enjoying with families, many kinds of dishes are processed Using meat ingredients on susasana meugang, makmeugang begins with cutting cattle, buffaloes or goats, some people also buy meat to process in fulfilling this traditional tradition. The history of makmeugang begins in the kingdom of Aceh by cutting large numbers of animals and distributing them free of charge to the community, this is done as a sense of gratitude and gratitude for the prosperity of Aceh, at this time the tradition continues to be carried out by the entire Acehnese community in welcoming religious holidays Islam.
There are positive traditional values behind the implementation of food, besides only slaughtering cattle and eating processed meat products, among them are religious values, where the custom of the people to carry out the tradition of meugang during the coming of Ramadan, Eid al-Fitr and Eid al-Adha. The value of giving alms or sharing with one another to people who are less fortunate and needy, this is done so that all can feel the tradition of meugang and also get a reward from Allah SWT.
There is also the value of togetherness and mutual cooperation in this tradition, usually animals that are cut will be cleaned and distributed meat together, besides that togetherness takes place in the family, usually relatives who migrate will return home together to celebrate the tradition of this tradition. with family in my hometown.
In addition, there is also an impact from the economy, the economic turnover of the people in Meugang is extraordinary, the demand for beef by the community usually increases and the price of meat can rise from the usual price, but the enthusiasm of the community in implementing the meugang tradition is not stopped only because of high meat prices. In this case, the Aceh Government usually participates in monitoring meat prices on the market, both the provincial and district / municipal governments of Aceh are conducting inspection to markets to ensure price stability in the market.
Another other hole is the fish as the saying goes, this is illustrated in the type of cuisine that is processed in the tradition of meugang, different regions so it will usually be different processed, such as Aceh Besar and parts of Banda Aceh are famous for beulangong sauce, which is spices and minced meat and cooked in a large cauldron and use high heat.
In the districts of Pidie, Bireuen, Lhokseumawe and Langsa, they usually process dishes such as curry, and other dishes such as cooking red, cooking white, and soup. The regions of Nagan Raya and West Aceh usually process dishes such as red curry and other preparations. and many more areas in Aceh have a distinctive and diverse cuisine with extraordinary taste.