Today I rode my ebike down to the new disc golf course and played eighteen baskets for fun. We didn't keep score except that no discs were lost or found today which was good.
I nearly lost a disc in a tree but it was low enough so that my friend could knock it down with a rock. Later on I helped him find one of his throws that went into the bushes. It can be nice if you have a person spotting the disc so that it is easier to find on the tougher courses.
It was rather hot today and more humid than usual. It kind of had that rainforest jungle feel to it in the disc golf course by the back nine baskets.
Here's a view of the conditions today. The table is somewhat close to the basket but a reasonably thrown disc shouldn't land on it, hopefully, lol.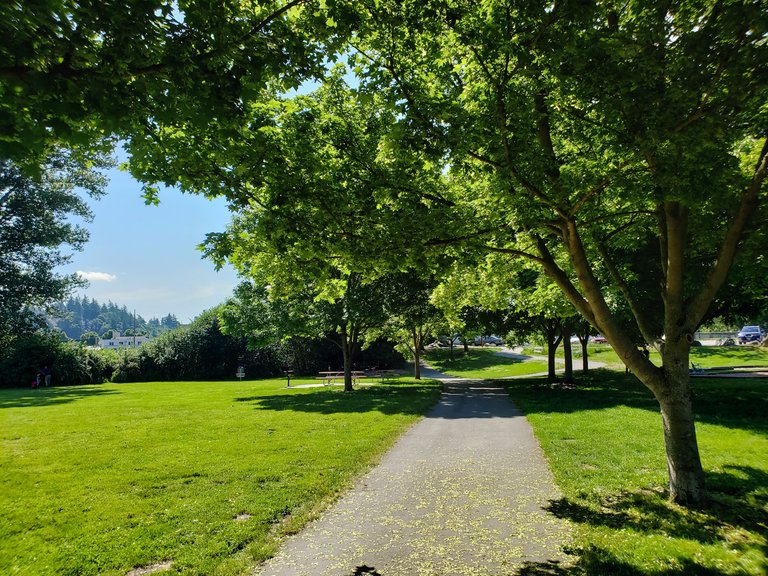 I let my friend try out the new ebike and he seemed to really like it. On the way back he was riding his regular bike ahead of me. I could see he was working really hard up the hill. I couldn't help myself and was being really bratty and rode up right next to him without peddling using just the throttle. LOL. Lucky for me he seemed to think it was funny.
In the evening I played another round of disc golf with my son, and scored at par for nine baskets.
Some birds came by in the late afternoon and I spotted one of the big pigeons again. I took a few pictures of it but they did not come out too well. I did get a few of this sparrow that I liked. You can see a little drop of water on the end of its bill.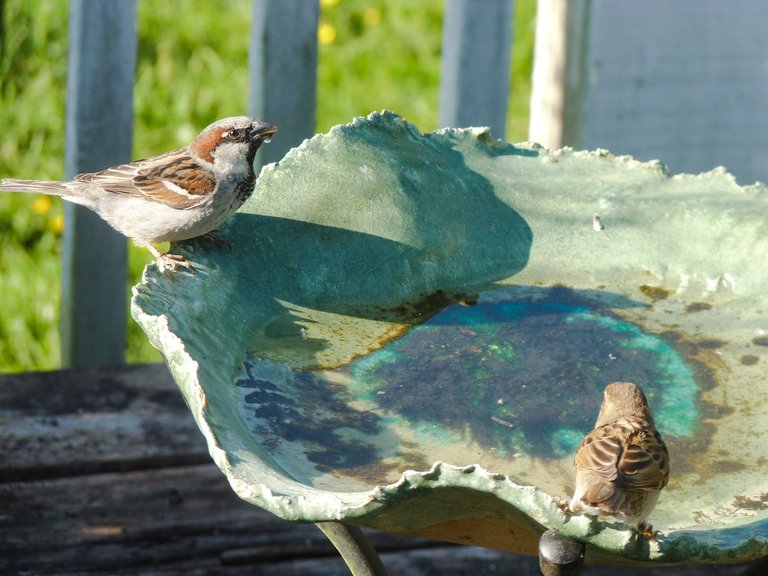 Here's one with the green blackberry hedge background: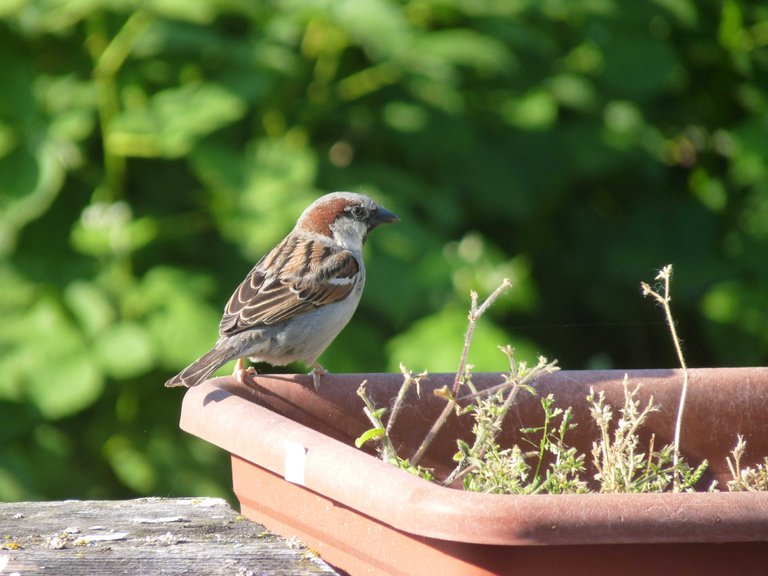 The last two pictures were taken with my Panasonic camera.
---
Thanks for reading! I always value your support and comments. The pictures were taken by me with my Galaxy S9+. Text and graphics copyright lightsplasher & litesplasher.

---


13485

Cycling, Golf, House Chores