I played disc golf with my son today and the weather was really nice. We did not make it all the way around the course because my son lost his sunglasses and we had to go back and look for them. Eventually we found them in the out of bounds area where he had recovered one of his throws.
I ended up finding a disc today too but it got lost again right away.
Here's a view near the start of the course. The white rolls you can see in the distance are some hay that was cut and rolled up for feed.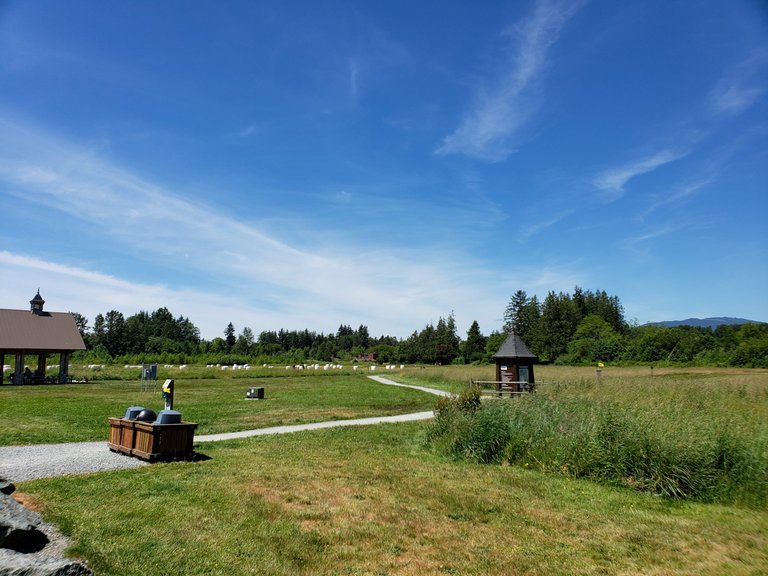 This is a look at the last basket. The tee pad is up on the hill next to the old building you can see in the distance. It is a tough throw but you can get it down on the fairway if you throw it just right. If not, it can take some time to find the disc in the tall grass, trees or underbrush.
Here's some raspberries I harvested today. The glass dish came from my grandmother - it is nice to have something to remind me of her.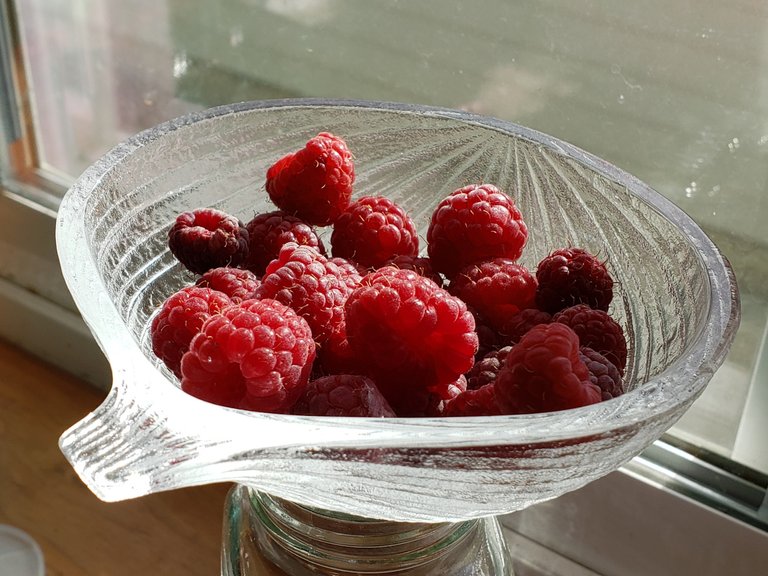 I hope everyone had a nice day today.
---
Thanks for reading! I always value your support and comments. The pictures were taken by me with my Galaxy S9+. Text and graphics copyright lightsplasher & litesplasher.

---


14826

Daily Activity, Golf, Walking