Tonight I rode my ebike down to the new eighteen basket disc golf course and played some of the easier baskets. It was getting dark, cold and windy.
There were a couple homeless people by the bathroom and a van parked by the back of the disc golf course that looked like it was intending to stay overnight. A park city employee came by and asked that they leave. I was worried about him running over one of my discs so I came up and threw it really quick.
I got to talking to him later and he said there were a lot less homeless people on the park now. I guess I have nothing to compare it with, I only recently started playing disc golf there.
Here's a picture down my the river in the park. It was feeling a bit stormy so I thought that adding some color effects in Photoshop Express might be good: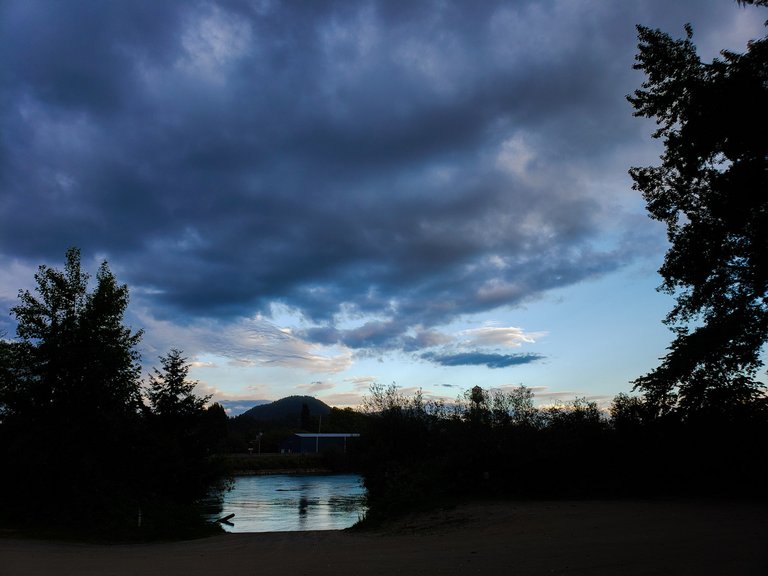 I used the light on the ebike on the way home. It runs off the main battery so you don't have to worry about replacing additional batteries for it. It does seem like the cars can see you better with the headlight and tail light on.
Some more PAL coin is starting to trickle into my wallet from my recent posts and voting. It is always fun to get more rewards for your posts.
---
Thanks for reading! I always value your support and comments. The pictures were taken by me with my Galaxy S9+. Text and graphics copyright lightsplasher & litesplasher.

---


10379

Cycling, Daily Activity, Golf