This morning was very peaceful and beautiful looking. There was a deer eating the very green grass. The campground was nice but there was not enough cell coverage to even synch my fitbit.
I ended up doing enough steps to keep busy mostly walking, driving and doing things around the campsite.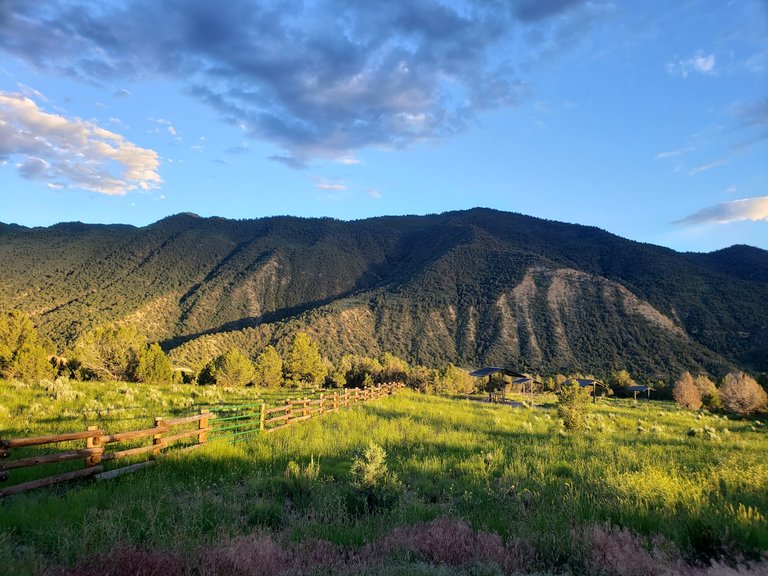 There has been a lot of rain here and the reservoir is almost at full capacity for the first time in years.
In evening, my son and I played catch with a Aerobee flying disc. It goes a long way if you throw it hard and it flys high easily. My son ended up throwing it way up in a tree and outside of the park over a fence into someone's yard. We did end up recovering the Aerobee luckily.
It took many throws of a sandal and baseball through and we even tried to get it down with a tree trimmer but it was around five feet to short. I didn't think we would get it back but with one good throw of his sandal my son recovered it.
---
Thanks for reading! I always value your support and comments. The pictures were taken by me with my Galaxy S9+. Text and graphics copyright lightsplasher & litesplasher.

---


8769