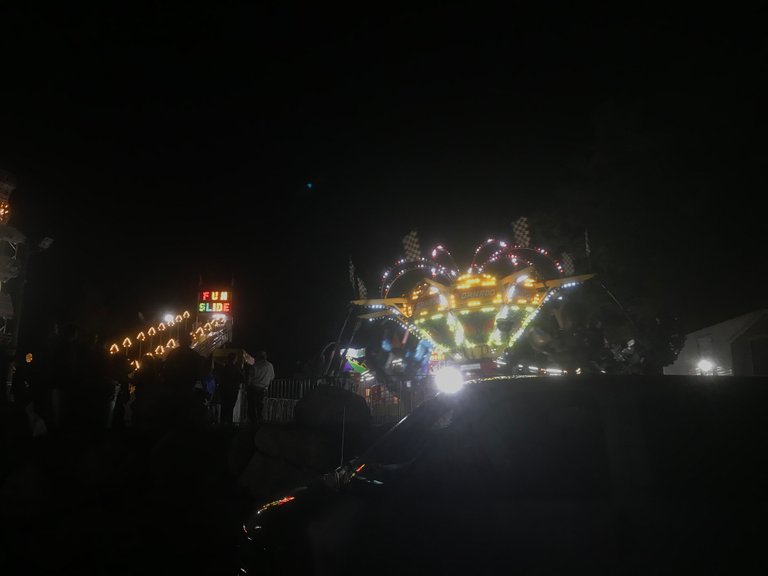 Here in New England fall is celebrated like no other season. When the trees start to turn colors, hordes of people-peepers or leaf peepers we call them-drive from all around to see the trees in all their glory. It's also a time for foliage festivals! After we finished up our schooling today we went to the local festival. We'd never actually been before in all the years we've lived here. As it turns out the first night is a small local affair best suited to children and teenagers who wander around between rides and cotton candy food trucks.
The lighting was quite poor too which added to the ambiance as you can see in the pictures. But it all made for a pleasant evening and a chance to get some steps on an otherwise inactive day.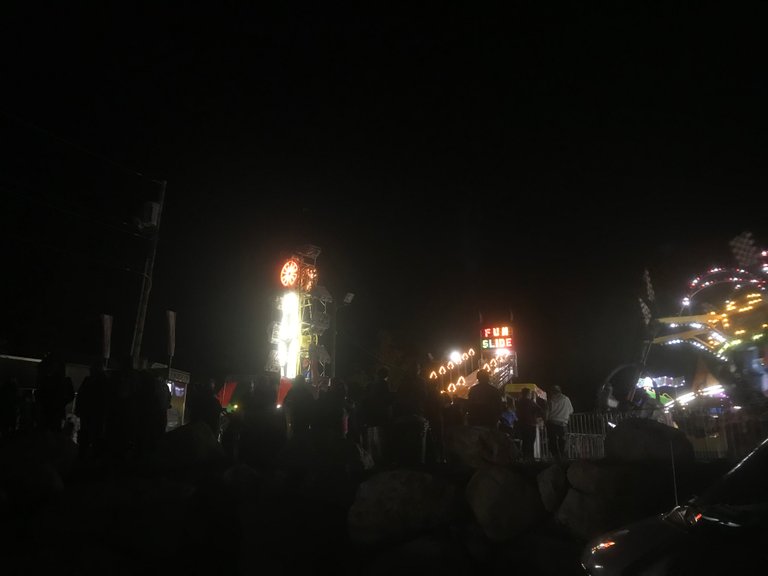 This image is of a historic building that's being gutted. We hope the work is designed to preserve it but no one seems to know exactly what is being done or why.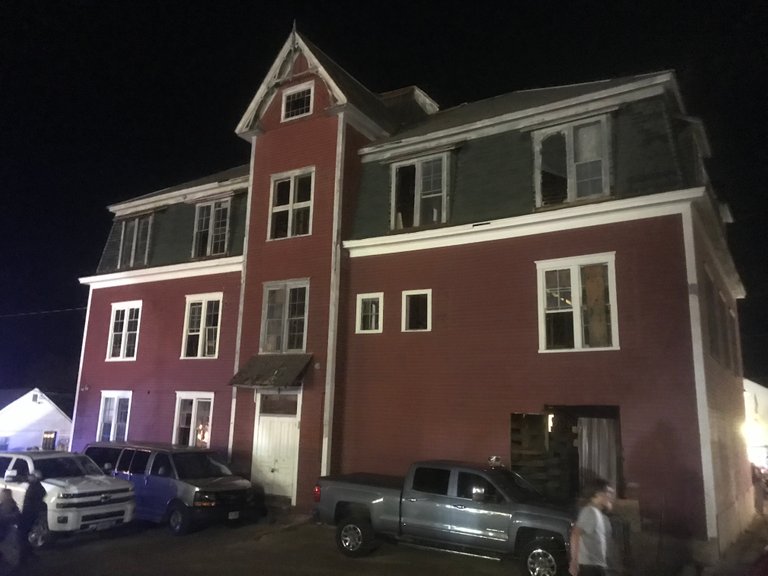 My daughter and I sat for a short while here in front of the local coffeehouse at the town center.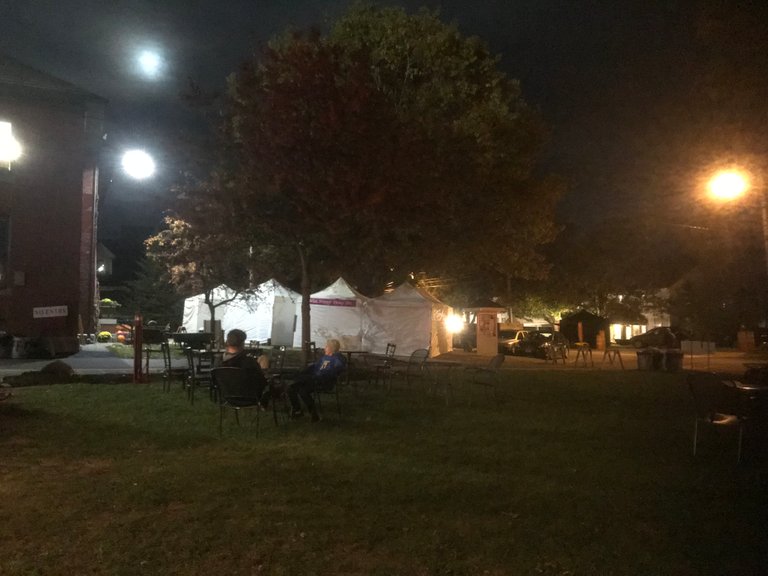 8800