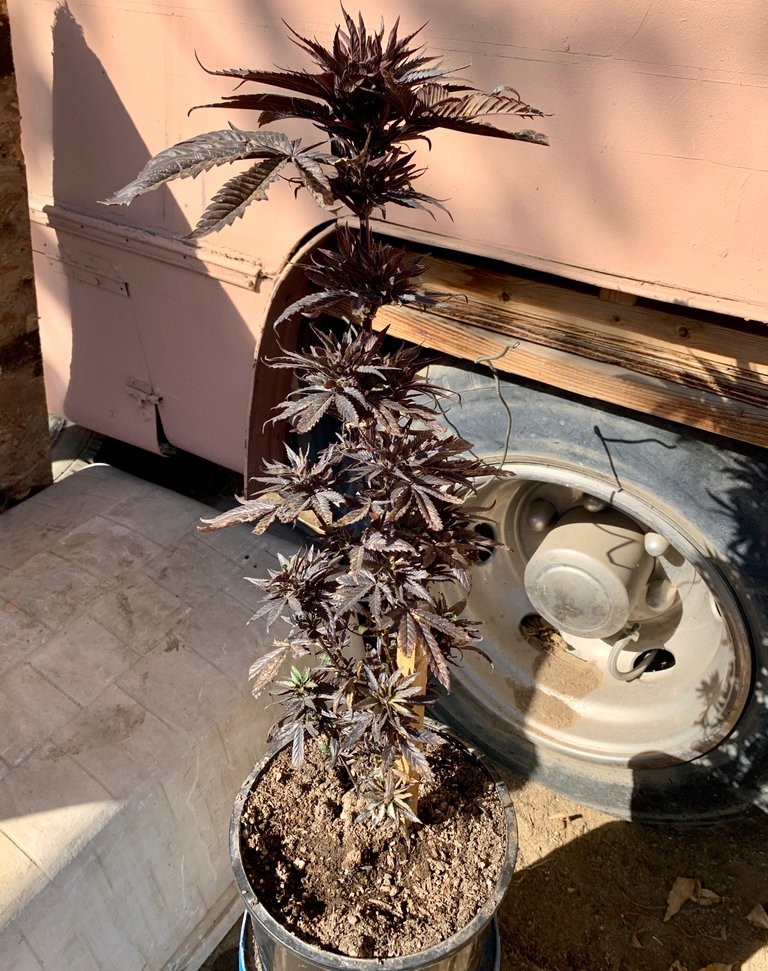 Hey people!
Today was a gorgeous spring day. The weather was perfect and the air was clear 😀
Work went by so easily, it was like everyone was in a good mood just wanting to help me along.... Just no resistance whatsoever today and it was fantastic.
Because of that though, it was a short work day even though I took a lot of breaks and even took my work truck to the car wash.
Anyways, at my second to last stop of the day I spotted this unusual marijuana plant. I've never seen a purple/black one and it was very striking. I'm sure it still stinks just as much as the other ones do when it's smoked 🤮 🤣
For now I am just relaxing with a bit of a stomach ache hoping it will pass soon so I can go to bed and sleep well.
Goodnight! 🌙



10256