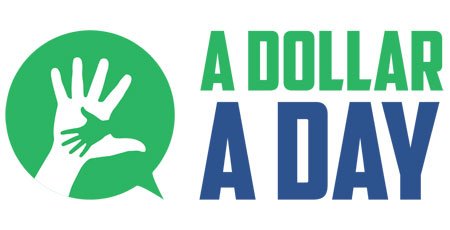 I just remembered one of the things that made Steem great for me back in the day.

The simple ability to help make people's lives better.

Although I have learnt a lot on Steem, developed new skills, spoken with many fascinating people, the one big stand out for my time on Steem has been my work with A Dollar A Day.

Raising over US$ 5000 in less than a year, and with that money helping dozens and dozens of people around the world encapsulated the very essence of what I thought Steem represented. A new take on the world.

---
---
Because of the time demands of the SOS Forums and the Steem Daily News, and because of the dramatically reduced value of STEEM, I put A Dollar A Day into a state of semi-hibernation for the last few months.
I had hoped there would be a recovery to increase the value of the donations to the recipients but that hasn't happened. I have therefore been giving out larger one-off donations to projects and causes as they came up.
Most recently these have included larger donations to @papilloncharity for computers to a school in South Africa, and to @schoolforsdg4 towards the running of their slum school in Bangladesh.
These donations brought our remaining funds down to around 200 SBD. I am very grateful to various kind folk on Steem who have continued to send donations including most recently @steevc, @marblely, @quochuy and @drakos. And there was still some remaining from the large donation from @delishtreats from a few months back.
---
---
Random Kindness Education Program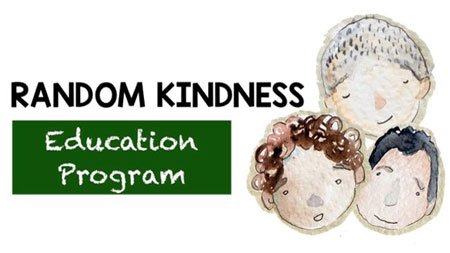 Today I came across the Random Kindness Education Program being run by @meetmysuperego in the Philippines.
Random Kindness Education Program aims to assist underprivileged children or youth in their financial needs to be able to continue their education. This is a type of need-based scholarship that qualifies students to get a monthly grant based on their economic status.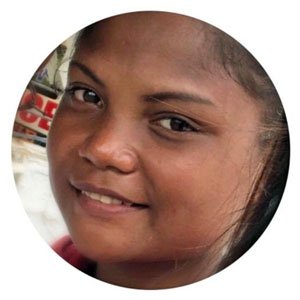 The first beneficiaries of the project are 14 year old Angeline and her 12 year old brother Milky.
They come from the Mamanwa tribe, a group of indigenous people living in Barangay Kagbana Burauen, Leyte.
The family are subsistence farmers and they live a long way from the nearest market town. They cannot afford education for their children.
@meetmysuperego has stepped in to help them through her Random Kindness project.
Angeline and Milky have this week started at Burauen Comprehensive National Highschool.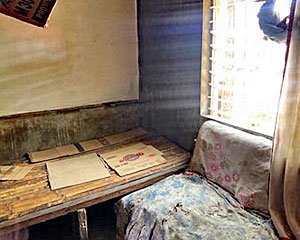 They have found a room to rent and @meetmysuperego is covering the $14 per month cost for that. She is now looking to raise US$40 per month to cover the school costs for Angeline and Milky.
I have just sent over an initial donation of 39 SBD from the remaining funds of A Dollar A Day to help with the initial school costs.
I will be sending more from @adollaraday shortly.
If you would like to support Angeline and Milky you can send donations direct to the @randomkindness account.
If you prefer you can send to the @adollaraday account and I will endeavour to bundle them up to reach the $40 needed each month.
Thank you.
---
[ A Dollar A Day logo by @hungryhustle // other images from @meetmysuperego ]