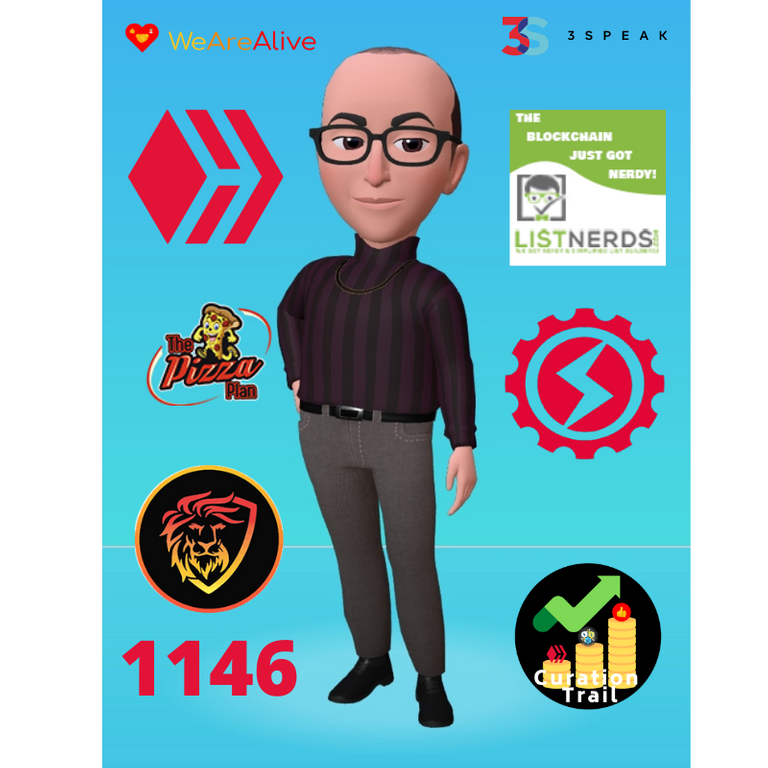 Don't forget to check out our Curation Trail.
"First, what is the point of a curation trail? Basically any post that I up vote, everyone that is part of my trail will also up vote that post. Why is that a good thing? CTP Talk members, new CTP Talk members that are not got many up votes will get more. Any content that I think is really good and I up vote will also get the backing of the community automatically. You can set your trail up vote to what ever you want. Even if you set the up vote to 0.01. Imagine if we had 100 people in the trail, that would be a 1.00 or 1,000 people in the trail that would be 10.00 to the post. Fantastic stuff. A little difference can end up making a giant difference to our community."
We are 92 strong at the moment on the Trail. Pushing for 100. Come on people.
ListNerds. You have have not been following the ListNerds token on Tribaldex Then you are missing out on the buy run that is on the go. I wrote about it last night before I went to bed: When is a good time to buy?. And it is still doing really well.

And who is buying besides me?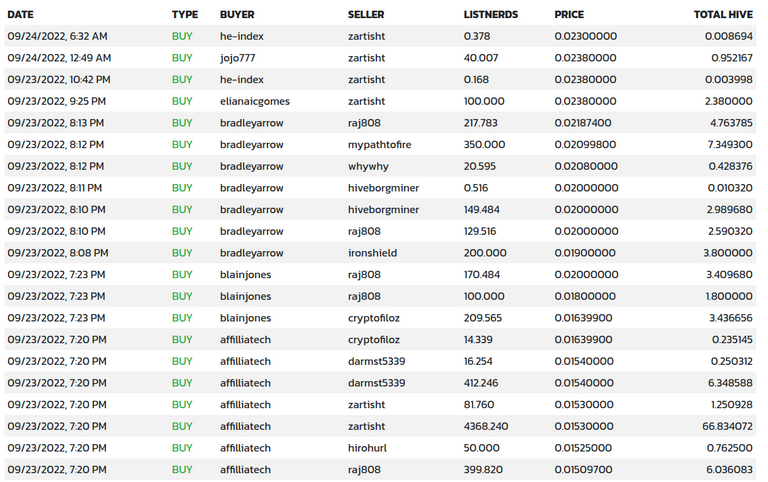 Saturday is also the weekly price set for the BBH token.

Over all the last five weeks have been pretty steady.
My Hive-Engine Node. I am plugging along.

I have personally now bought and staked 160 WorkerBee tokens. I amaze myself sometimes.
Back to ListNerds. If you are not reading your emails you may be missing some gems of posts by other Hivians.
As promised: THE Interview by @misslasvegas . Here she interviews @raymondspeaks. I enjoyed the read :)
Hurricane Fiona and Newfoundland.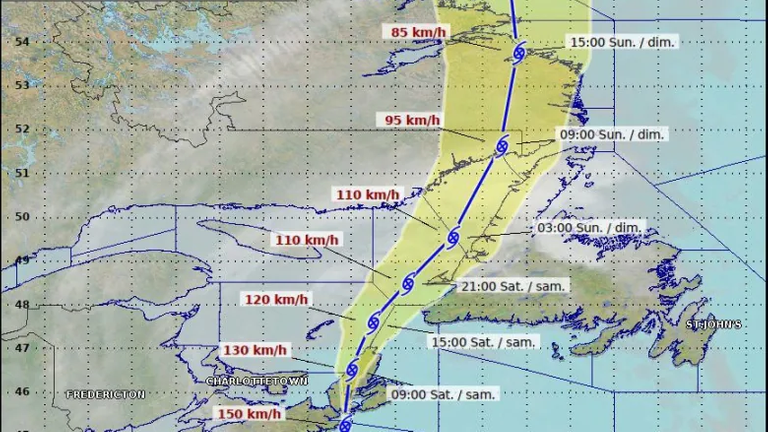 So far so good for where I live. And it looks like we may escape the wrath. Others are not so lucky. Just listening to the radio and a town "In the Port aux Basques area we could potentially see record levels, high water levels," he said. "We're looking at waves crashing in at 10 to 15 metres and again, high storm surge combined with that. So, could be pretty damaging and devastating." Source.
"Hurricane Fiona is kicking in with tens of thousands of people in the Maritimes without power.
There are some outages in Newfoundland but only a few: Howley Estates in the east end of St. John's, Burnt Islands, Rose Blanche-Harbour Le Cou, and Harbour Breton. Crews are en route but they're uncertain about restoration times.
Post-tropical storm Fiona has made landfall in Nova Scotia between Canso and Guysborough. The Canadian Hurricane Centre tweeted early Saturday that Fiona is the lowest pressured land falling storm on record in Canada.
We have reports that some boats in Charlottetown Harbour have sunk. There are no reports of any damage in Newfoundland so far, but storm surge warnings are out for south-facing coastlines from the Southern Avalon to Port aux Basques with 9:00 this morning until 9:00 tonight being the vulnerable period.
Rainfall in Port aux Basques looks to be on the lesser end with about 50 mm in total today and tonight but the winds will be howling: 140 km/h in Port aux Basques but 180 km/h in the Wreckhouse." source.
Something to keep an eye on today for sure. In the pic above I am to the east of 22:00 Sat and 3:00 Sun. I am a little inland. It is a little breezy out but not to bad.
But again on the Radio Port aux Basques sounds like it is taking a beating.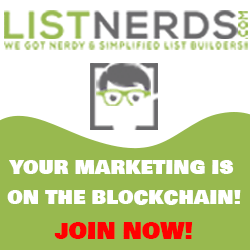 Don't forget to check out the The PIzza Plan
Don't forget you can follow me on twitter: Join me on Twitter
Don't forget to check out our Curation Trail
Have a super positive day everyone.
Bradley