The purpose of the NASA's IceBridge operation is to determine how the ice layer is changing due to climate change. Scientists have been watching the Antarctic ice layer, its decomposition and movements over the past decade.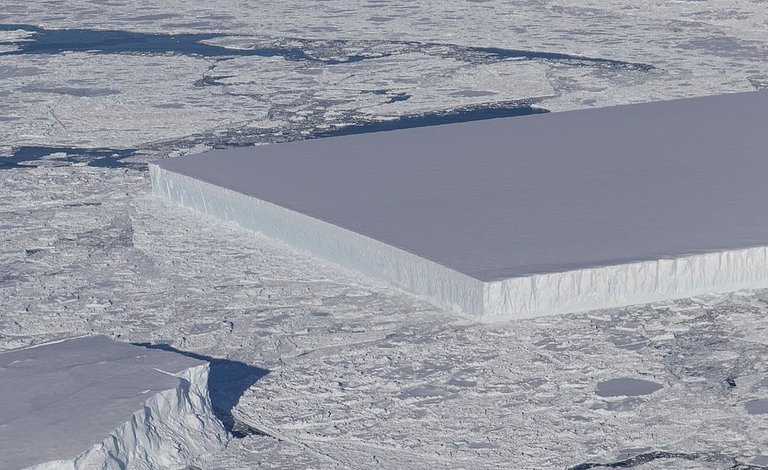 (Alien Altar? NASA Spots a Perfectly Rectangular Antarctic Iceberg)
NASA captured an unusual iceberg floating in Antarctica. Usually icebergs are irregular shapes, with the part above water rising up like a mountain. However, through the IceBridge operation managed to capture a completely different ice structure.
 Nothing like a mountain, as if cut with tools??
    100%Unique
    Feel free to;
UPVOTE  RESTEEM  COMMENT