Image Source
What is APPICS ?
Appics is a social media app that allows you to earn money by posting your own content. Appics is inspired by Steemit. Appics is not just an app it's more than that ! even people who doesn't have knowledge about cryptocurrency they will start to learn about it effortlessly.
Image source
Image Source
How To Earn on Appics App:
Appics users can earn by posting own content, liking/upvote, rewarding others post, and being active and giving value of others content.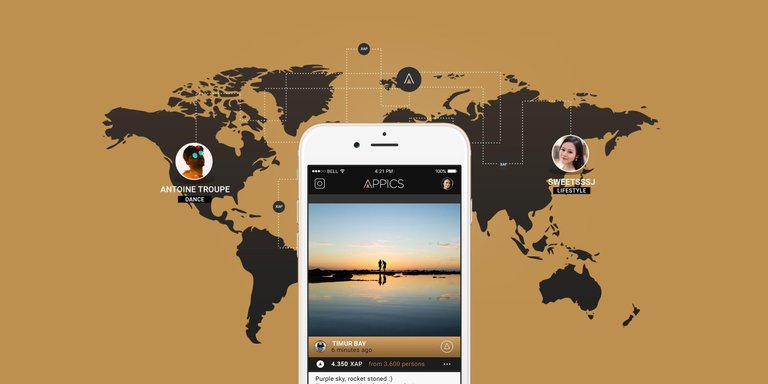 Image Source
Transaction
The digital currency of Appics is (XAP). Appics allows you to send XAP peer to peer in a minute without third parties. Appics gives you a control of your personal information and transactions.
Image source
Entrepreneurs and Shop
For Entrepreneurs users allows you to integrate your business to Appics App and sell it online. Appics Users allows you to shop online using Appics App and pay using your digital money (XAP) without converting to fiat.
OFFICIAL VIDEO OF APPICS
Video source
DID YOU WATCH IT ?
It's exciting.... isn't ???
Let's buy some tokens don't wait the (XAP) will price up! let me share to you my referral link click here .. and you can download the white paper from Appics for more information. See you there :)
---
Thank you so much for your time....
Have A Nice Day !