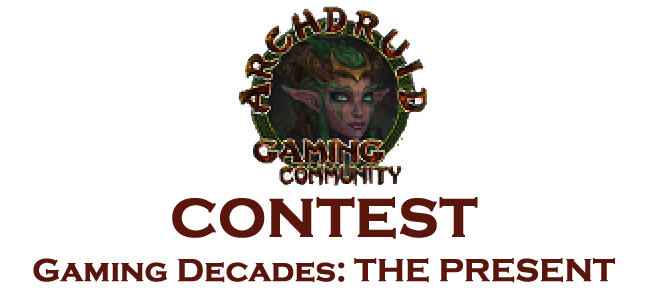 THE FINAL ROUND!
We are in the FINAL stage now people! We are about to fight the GAME BOSS now, people! Are y'all ready to make some Steems delicious, new, awesome #gaming articles????
For this exercise, imagine that the GAME BOSS' HP bar can only be brought down by posts submitted to the contest!
So, LAST THURSDAY … @archdruid wrapped up our 2000s contest and there were many great articles, even MORE new authors joining the #gaming tag who had never created #gaming contents before and it was really great and wonderful ! There were insightful gaming articles, funny reviews, fanarts, …… haikus….. and even a steamy fiction !!!! OH ME OH MY !
And now, we are at the precipice of the FINAL BATTLE! Will you all let the SEMI-FINAL to be the actual and real FINAL to this saga???? OR…..
WILL YOU MAKE THIS FINAL ROUND THE GREATEST BATTLE YET???
Welcome to the PRESENT DECADE era!
FIFTH and FINAL ROUND: 2010 to PRESENT TIME (future time is not included, sorry)
You are to create a post about a game from the 2010s (2010 to NOW) :D
Finally! We have arrived at the PRESENT ERA! This decade is a hot mess … ahem, another respectable continuation to the emerging subculture that is Geekery and #Gaming. Yep. This decade remains dominated by the same major players from the previous decade (we need new protag, guys), and casual gaming continues its ascendancy (oh no). Mobile Phones became a new battle arena market for time-poor adults who keep trying to latch into #gaming well into their adulting journeys. We are also seeing the advent of Virtual Gaming !
For more, check out this Wiki: https://en.wikipedia.org/wiki/2010s_in_video_gaming
The post does not need to be about a game review or a video of actual gameplay!
You can do fanart, or fanfic, or commentary piece about a game's soundtrack, or a cosplay of a character from a game that was released in the 2010s, or photography post with your collection of oldie-but-goodie games, ... you get the idea, right? MASH THEM ALL UP IN ONE POST!!! ANYTHING GOES AS LONG AS THE POST HAS A RELATION TO A GAME RELEASED SOMEWHERE IN THE 2010s! We are opening up the playfield and we welcome Steemians of various genres to come and join the @archdruid's love for gaming!



Limit of 3 entries per author. As tradition tells us to



If you do submit a post, please resteem this post and drop your link in the comments to be able to follow them properly :) Upvotes are not required but appreciated <3



Please tag your post with #archdruid-contest if you are entering the contest :D



Deadline is MIDNIGHT - MONDAY 23 SEPTEMBER 2019



Judging for this round is @veryspider and @elfranz (hopefully) !
But in the future, we will welcome guest judges so if you are interested to help this community out as a judge, let us know :D In return, we will splash you with a short feature in the contest's publication to highlight who you are as a gamer and bringing exposure to you which may invite new follows to your page :D :D :D
SO WHAT HAS BEEN HAPPENING IN THIS DECADE IN #GAMING???
Here are a few examples of how gaming was that might inspire you but you can do whatever you want :D
A spider played this game for a grand total of 18 minutes. Most of it inside a cupboard.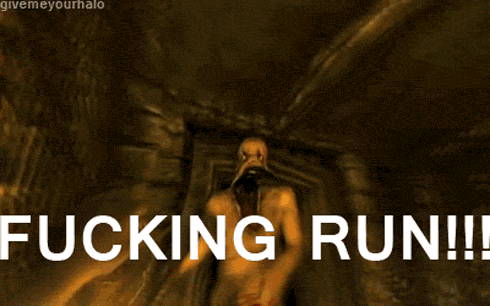 Casual gaming is now armed with motion sensor! Time to accidentally KICK the friend during DANCE BATTLES!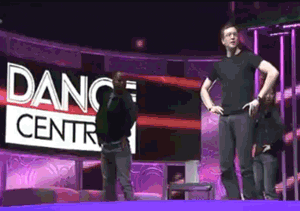 I love this game for its cruelty and its goodness * ___ *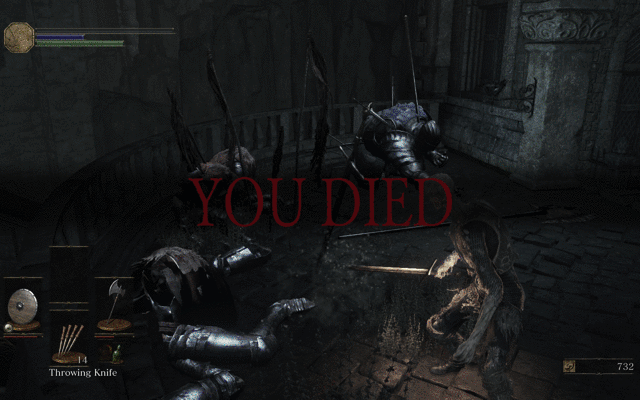 A spider has a friend who can rant about Destiny for a straight hour XD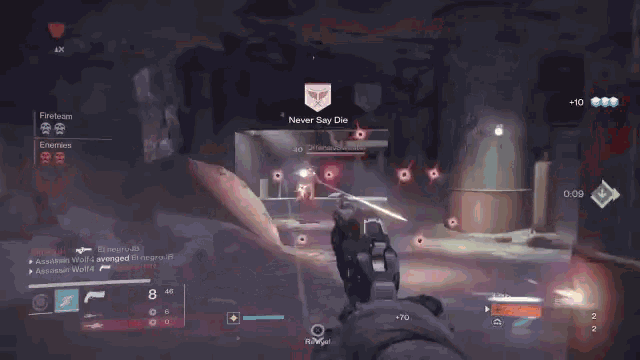 sorry about the gif i have no idea what this game is about lol
Like PUBG but like funner! WHEEEE~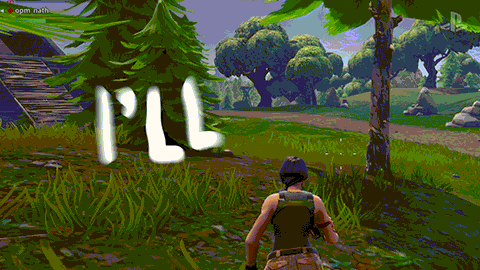 Like Forza but like…. Prettier! Wheeeeeeeee~
Where story telling actually makes a game amazing instead of "ugh do we have to go through the story bits " … Also, yay hyper violence * ___ *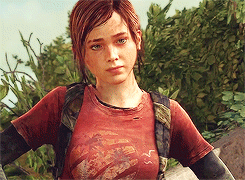 Is Life Strange? A spider wouldn't know. A spider missed out on this game~ But a spider's life is SURE strange enough :D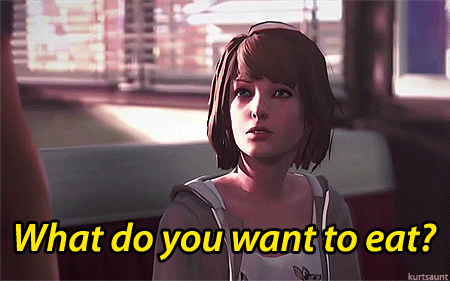 My MAIN is better than YOUR main, gdi >:C
Battle Royale has arrived to #gaming ! GET READY FOR DROP !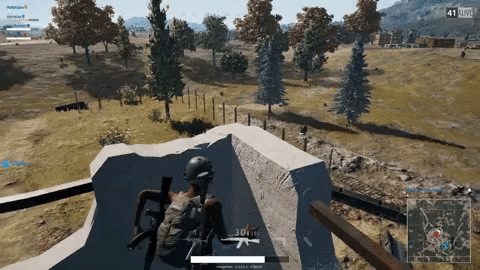 Finally ! CUTE SHOOTER DONE RIGHT :D
OMG IT DOESN'T END WHY DOES IT NOT END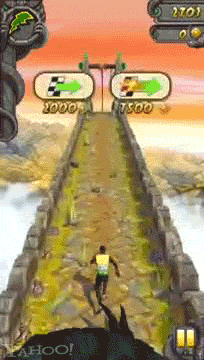 A spider hasn't played this but has friends who swears up and down that it is a great wonderful game !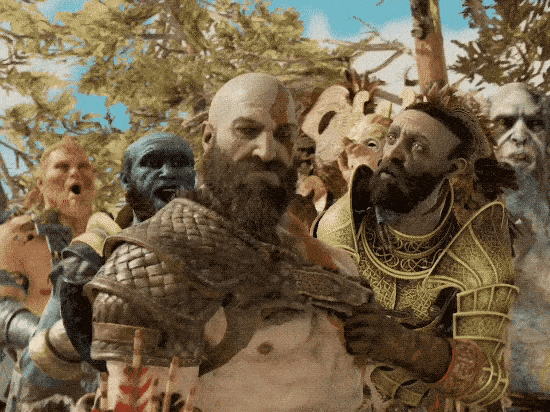 ...Gosh, having done this lookbacksies, this decade ain't half bad, hey??? :D
PRIZES
Alright, now that HYPE has been stoked, let's get to the juiciest bits :D
First Prize (x1): 13 STEEMs 26 STEEMs
Runner Ups (x2): 7 STEEMs 14 STEEMs for each winner
Honorable Mentions (x5): 3 STEEMs 6 STEEMs for each winner
Total Prize Pool: 42 STEEMs + 42 STEEMS from @geekgirl (OMG .... why is she so awesome * ___ *)
plus maybe there will be thank-you prizes for entering into the contest. it's the final round to this theme, so a spoder wants every one to have a great time and some rewards!!!
Please thank @curie for the sponsorship for this prize pool! They are the awesome~ Yesh~
We hope you will really consider joining up and sharing our love for gaming because, you see, gaming is more than just a 'silly and childish' hobby for us, it is a brand new frontier that is coming into its own form and respectability, and we hope to meet others who also want to contribute making #gaming a thriving and fun community in Steemit :D
Any questions? Please let us know in the comments below :)

Hope to see a lot of posts and entries!
PLAY FAIR. GAME HARD.
Good luck! Have fun!
Signing off,
@veryspider & @elfranz