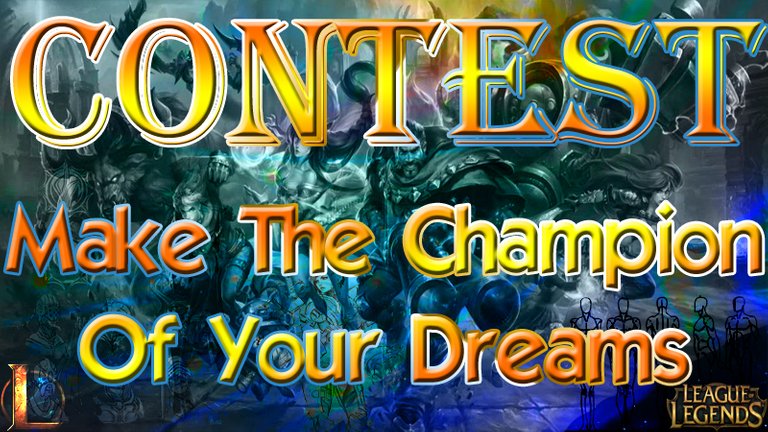 Design by @yosuandoni
Hello gamers and summoners!!! I hope that you had an awesome first week thinking about the champion of your dreams, this is the second post that will be rearning some profit to reward the greaters writers within the platform that develop champs that blow our mind!
This is the first League Of Legends Contest within Steemit and we're glad to see all the love that the people has given to it, so, without more to say let's talk about the contest one more time!

About the contest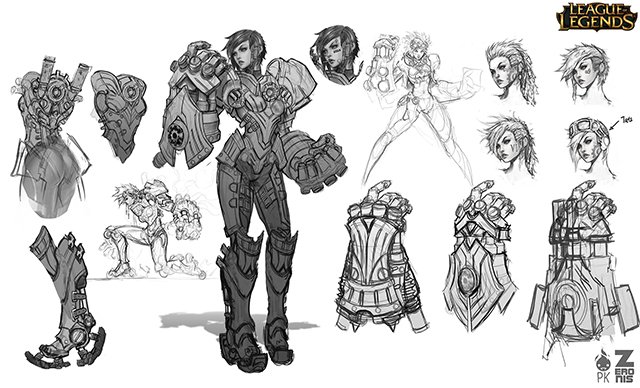 Image Source
The idea is to create the champion of your dreams in every way: Lore (history), Skills (if possible with details of rank, mana / energy spending) and Mechanics (If it use mana, energy, anger, just cooldown, etc).
It's valid to talk about the rework of an existing champion.
There are no restrictions on how you'll put together your post, it can be completely written, or written and full of images of other champions that use reference, simply let fly the creativity and the desire to improve the game.
I don't put Design because not all of those who will participate will be visual artists (in particular I'm not lol)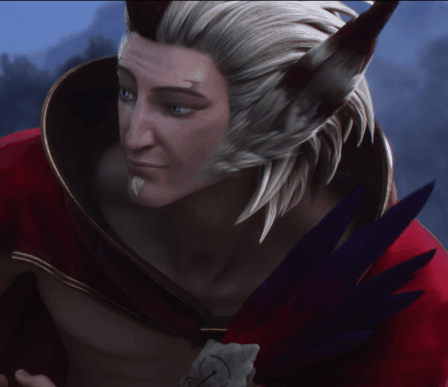 Source: Giphy
Aspects to consider
Of course, like every contest there will be a selection criteria to choose the winners. To make the corresponding judgment, the following factors will be taken in count:
Originality: This will be the MOST IMPORTANT FACTOR, because, as this is a written contest, we need all the writing to be as original as possible, of course you can use support material such as research on the champions that you want to use as a reference.

Creativity: An important factor will be how you explain your champion, the most creative ideas (even if they are insane) will award many points.

Effort: This point should be understood with the previous two, however I'll explain what I mean, at this point we want the publication to have a great background effort, which does not matter if it's a short post while you see the passion and effort that was placed on it, or it's a huge post but it makes sense and note the research and dedication to write the post.
Remember to correctly cite sources of external information that aren't your own, because plagiarism will be automatic disqualification

The Prizes
The prize for the contest will be the rewards earned during 2 weeks, so, I'll make a second post about the contest and the prize will be divided as follows:
1st Place: 45% of the Reward Pool.
2nd Place: 30% of the Reward Pool.
3rd Place: 25% of the Reward Pool.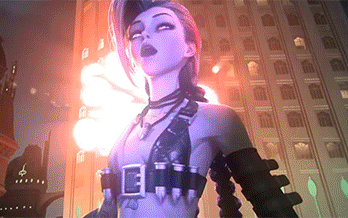 Source: Giphy
The Rules
To keep an order on the participations I made some rules to take in count:
Use the tag #archdruidcontest as first tag and #leagueoflegends as second, the other 3 are free choice, I recommend the tag #gaming #game, etc.

It is NOT mandatory to resteem this post but it would help spread the word about the contest.

Place your participation in the comments (below) on this post.

Bilingual post (Spanish-English) or post only in English will be accepted.

Place a link that leads to the contest post in your participation, also if you use the main image of this post would be good for the visibility of the contest.

Anyone can participate, even if isn't within the Archdruid community.

Participations will be counted until Thursday October 18 at 11:59 pm (UTC-4 or EST).

Good luck and may the blessing of Baron Nashor be with you!
Source: Giphy
Don't forget to follow Archdruid Gaming (@archdruid)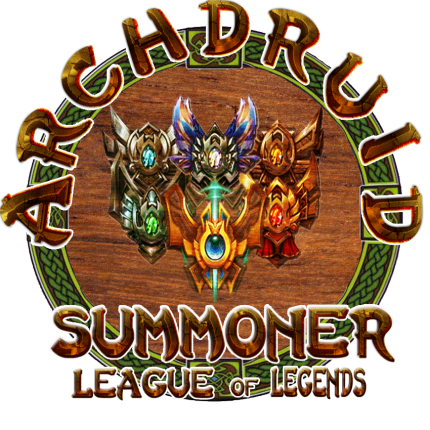 Don't forget to vote @curie as Steemit Witness here ----> Steemit Witnesses

SPANISH VERSION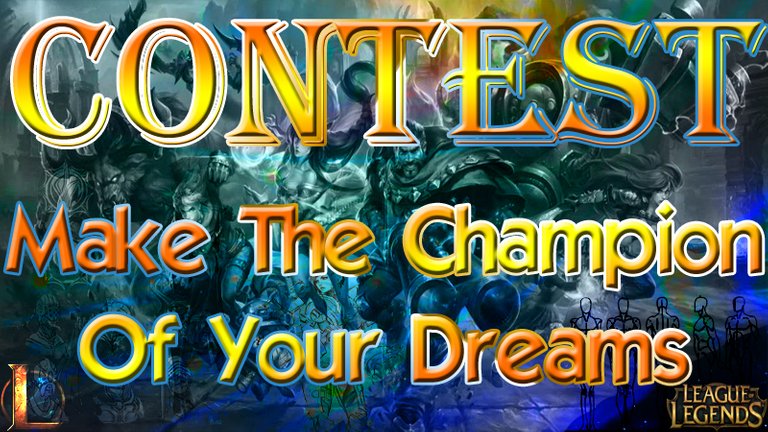 Diseño hecho por @yosuandoni
¡Saludos jugadores e invocadores! Espero que hayan tenido una excelente primera semana pensando sobre el campeón de sus sueños, este es el segundo post que va a estar recaudando fondos para recompensar a los grandes escritores dentro de la plataforma que desarrollen campeones que ¡destruyan nuestras mentes!
Este es el primer concurso de League Of Legendes dentro de Steemit y me alegra ver todo el amor que las personas le han dado, así que sin más que decir, hablemos una vez más sobre el concurso.

¿En qué consiste el concurso?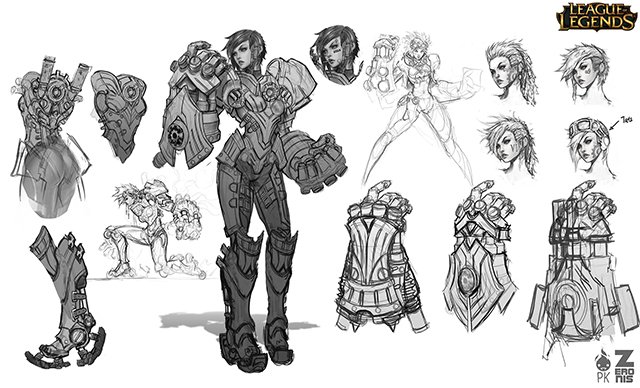 Fuente de la imagen
La idea es crear el campeón de tus sueños en todo sentido: Lore (historia), Habilidades (si es posible con detalles de rango, gasto de maná/energía) y Mecánicas (Si usa maná, energía, rabia, solo cooldown, etc).
Es válido hablar sobre el rework de un campeón existente.
No hay restricciones sobre cómo armarán su post, puede ser completamente escrito, o escrito y lleno de imágenes de otros campeones que usen de referencia, simplemente dejen volar la creatividad y las ganas de mejorar el juego.
No coloco Diseño porque no todos los que participarán serán artistas visuales (yo en lo particular no lo soy xD)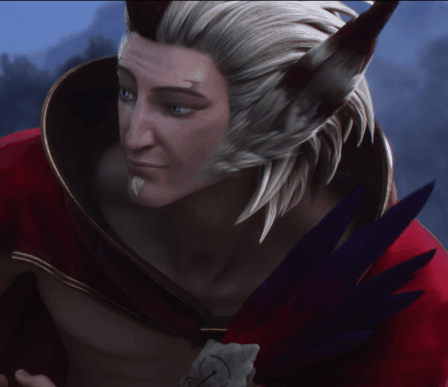 Fuente: Giphy
Aspectos a considerar
Por supuesto, como todo concurso habrá un criterio de selección para elegir a los ganadores. Para realizar el juicio correspondiente se tomarán en cuenta los siguientes factores:
Originalidad: Este será el FACTOR MÁS IMPORTANTE, pues, al ser este un concurso escrito, necesitamos que toda la escritura sea lo más original posible, por supuesto se podrá utilizar material de apoyo como investigaciones sobre los campeones que quieran usar como referencia.

Creatividad: Un factor importante será el cómo expliquen su campeón, las ideas más creativas (así sean algo descabelladas) otorgarán bastantes puntos.

Esfuerzo: Este punto debería estar sobreentendido con los dos anteriores, sin embargo voy a explicar a qué me refiero, en este punto queremos que la publicación tenga un gran esfuerzo de trasfondo, que no importa si es un post corto mientras se vea el cariño que se le colocó al mismo, o que sea un post enorme pero que tenga sentido y se note la investigación y la dedicación para redactar el post.
Recuerden citar correctamente las fuentes de las informaciones externas que no sean de autoría propia, porque el plagio será descalificación automática

La Premiación
La premiación de este concurso serán las recompensas acumuladas durante 2 semanas, es decir, haré un segundo post sobre el concurso y la premiación se dividirá de la siguiente manera:
1er Lugar: 45% del Pool de recompensa.
2do Lugar: 30% del Pool de recompensa.
3er Lugar: 25% del Pool de recompensa.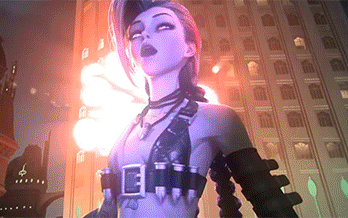 Fuente: Giphy
Reglas
Para llevar un orden de las participaciones colocaré un pequeño reglamento:
Utilizar el tag #archdruidcontest como primer tag y #leagueoflegends de segundo, los otros 3 son libre elección, recomiendo el tag #gaming y en caso de los hispanos #videojuegos #spanish.

NO es obligatorio resteemear este post pero si ayudaría a que se corra la voz sobre el concurso.

Colocar tu participación en los comentarios de este post.

Se aceptarán post bilingües (Español-Inglés) o post únicamente en Inglés.

Colocar un link que dirija hacia el post del concurso en tu post de participación, también si usan la imagen principal de este post sería bueno para la visibilidad del concurso.

Cualquier persona puede participar en el concurso, así no pertenezca a la comunidad de Archdruid.

Las participaciones se contarán hasta el día Jueves 18 de Octubre hasta las 11:59pm (UTC - 4 u EST).

¡Mucho éxito y que la bendición del Baron Nashor los acompañe!
Fuente: Giphy
No olviden seguir a Archdruid Gaming (@archdruid)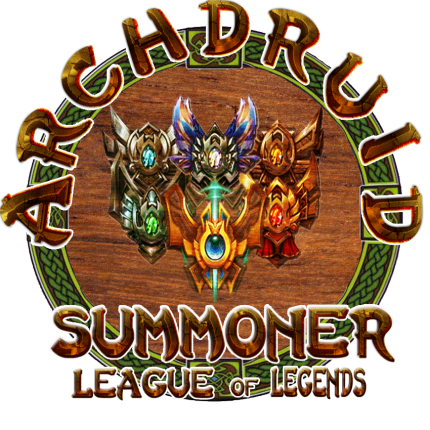 No olviden votar por @curie como Witness de Steemit por acá ----> Steemit Witnesses