~    in the center    ~
---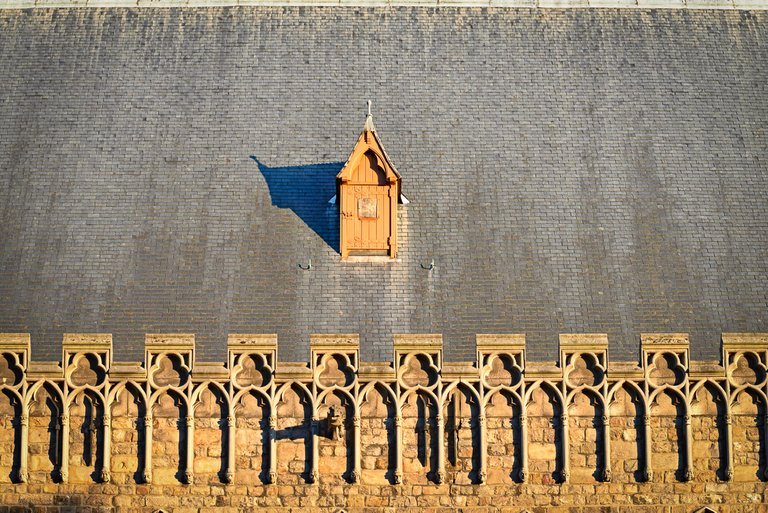 ---
The cloth hall was one of the largest commercial buildings of the Middle Ages. It served as the main market and warehouse for the Flemish city's prosperous cloth industry. It was completely destroyed during World War I, but completed restored in old glory; including this dormer.
Click on image for full size!
---
Location: Yper, Belgium.
---
Camera - lens: Nikon D610, 70-200mm/f4.
Camera - settings: 98mm, 1/400 at f/11, ISO 1250.
---