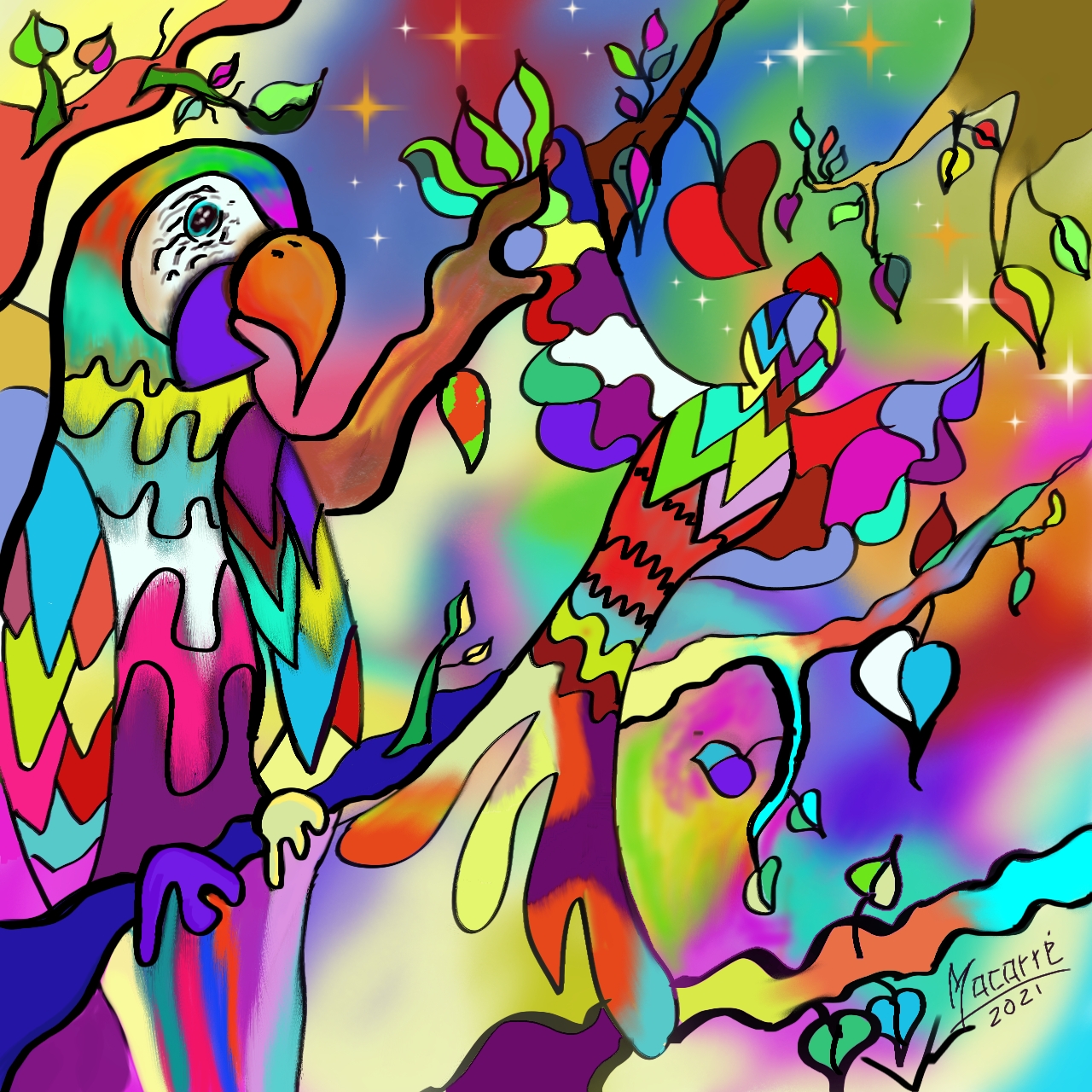 Esp| Un artista siempre tiene su imaginación en movimiento constante, y esto en particular es mi caso. Para mi crear, dibujar, pintar y descubrir nuevas técnicas, es un tema que me apasiona por eso lo investigo, lo estudio, lo practico y voy incursionando en en ello para aprender y estar al día con las nuevas tendencias del arte. Este trabajo lo realicé con la aplicación Ibis Paint la cual descargué de Play Store a mi celular Samsung A32. Alli ya tengo varios trabajos de arte digital ya terminados y uno de ellos es éste que les estoy presentando. Nota: Estos trabajos digitales los hago directamente en mi celular con mis dedos.
Eng| An artist always has his imagination in constant motion, and this in particular is my case. For me to create, draw, paint and discover new techniques, it is a subject that I am passionate about, that is why I investigate it, study it, practice it and venture into it to learn and keep up with the new trends in art.
I did this work with the Ibis Paint application which I downloaded from the Play Store to my Samsung A32 cell phone. There I already have several digital art works already finished and one of them is this one that I am presenting to you. Note: I do these digital works directly on my cell phone with my fingers.

Proceso de Elaboración| Elaboration process



Si deseas conocer un poco más sobre mi evolución artística te invito a seguirme en mis redes | If you want to know a little more about my artistic evolution, I invite you to follow me on my networks:
https://www.instagram.com/?hl=es
https://www.facebook.com/macarre147/?ref=pages_you_manage
https://nftshowroom.com/artemacarre/gallery
https://arte-macarr.creator-spring.com
El separador lo elaboré con el programa power point con foto de mis pinturas y el banner lo elaboré con la app Canva.
I made the separator with the power point program with photos of my paintings and I made the banner with the Canva app.