I thought about pampering myself a little and splurge on art supplies. My inner child needs this once in a while👶🎨
As I am an expert in pointillism art, I keep it rather simple. But in the last month I started to get interested in botanical illustration. To be more precise, watercolor illustrations of plants, flowers, trees. As I started to watch other artists and their work flow, two brands caught my eye. Because of their very high price and the good review of artists worldwide.
I talk about Arches paper and Daniel Smith watercolors. If you look at other brands, these two are like the top of the top. I wondered why and I also wanted to get the best because I deserve the best. So if I will be starting to do watercolor illustration, I want to work with the best products because I value my time and there's no point in working otherwise.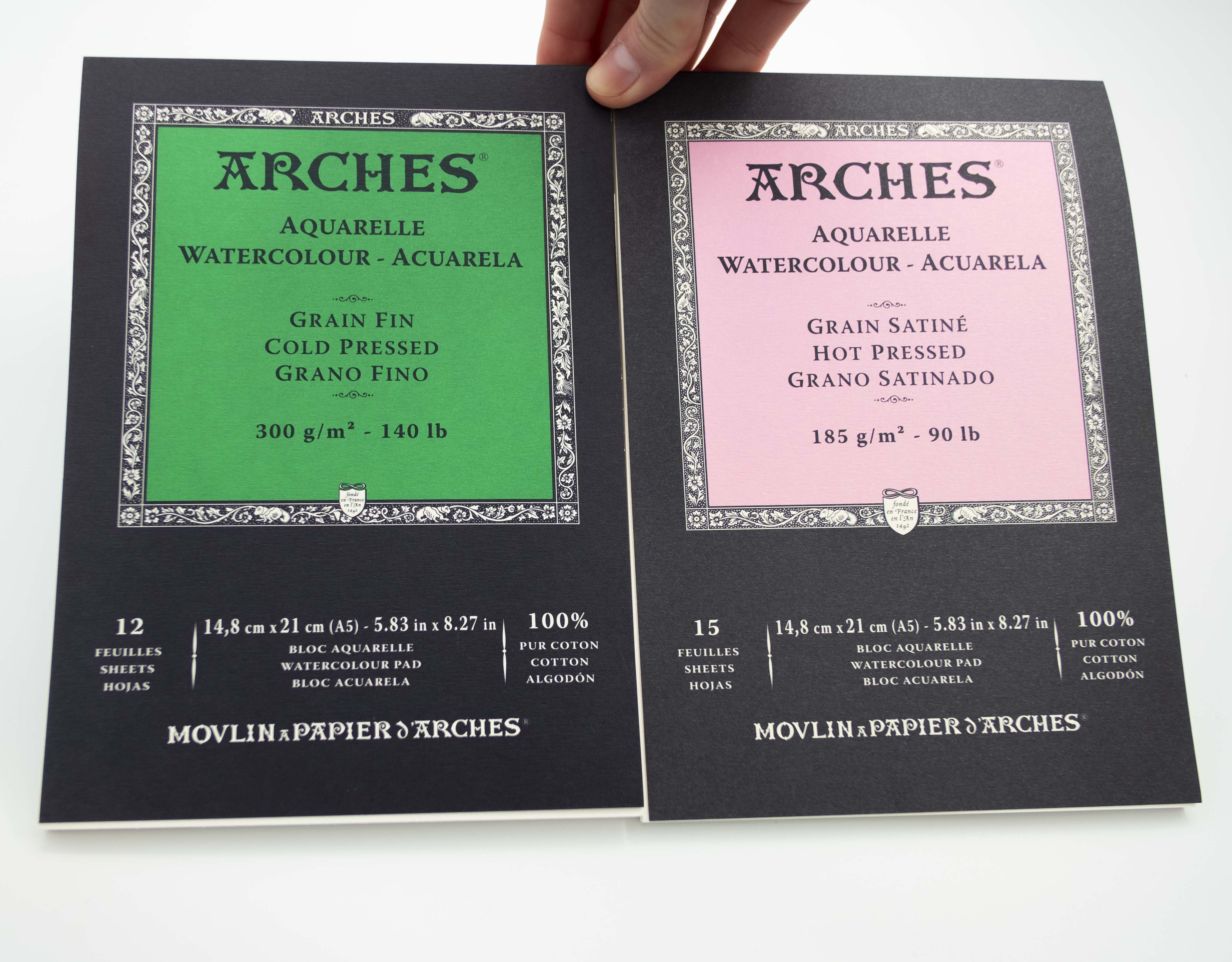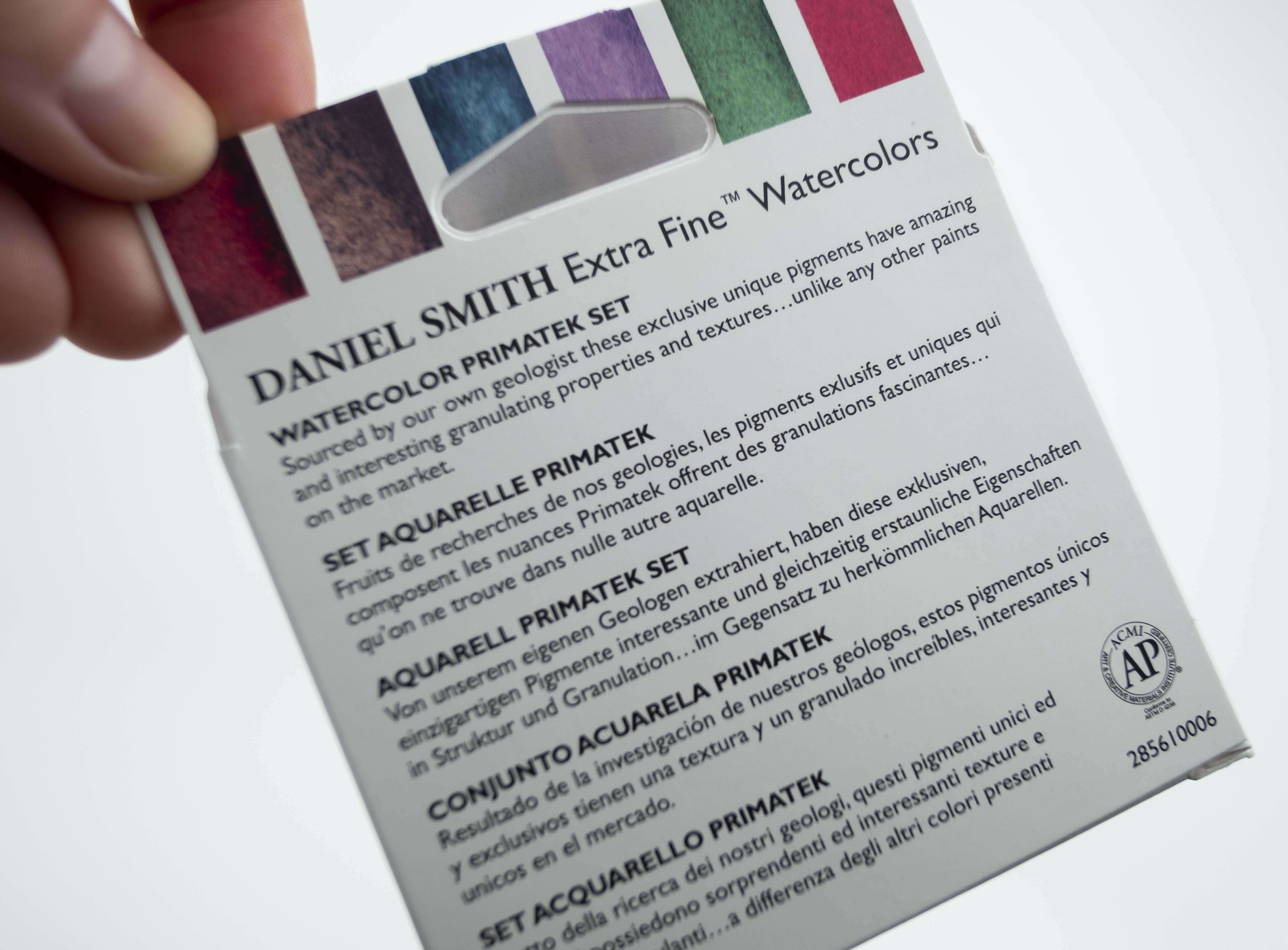 So I ordered two watercolor pads from Arches (cold pressed and hot pressed) and the renowned Primatek set from Daniel Smith.
I also treated myself with a new Kolinsky brush and black indian ink from Winsor & Newton. I feel like experimenting a little out of my comfort zone.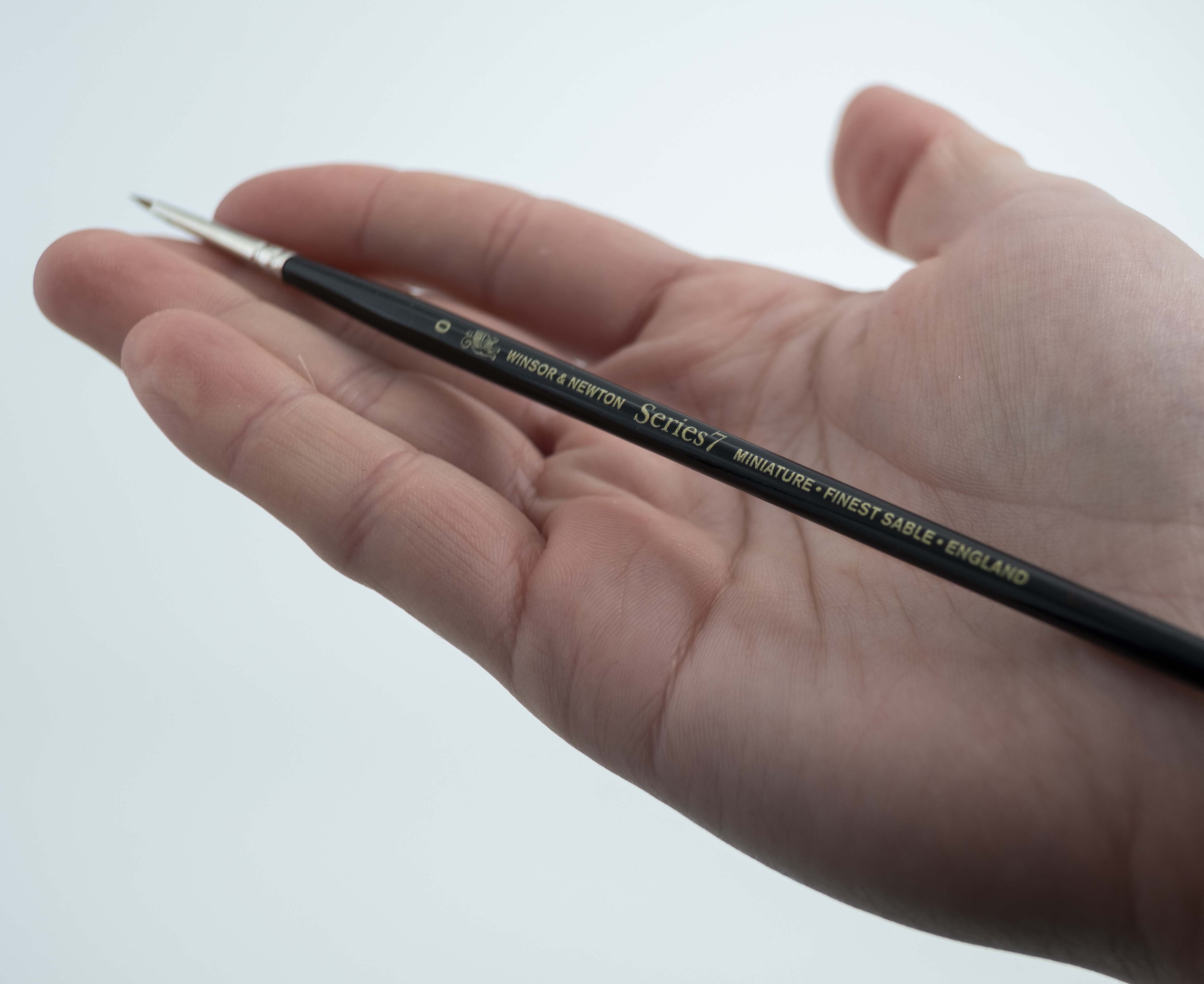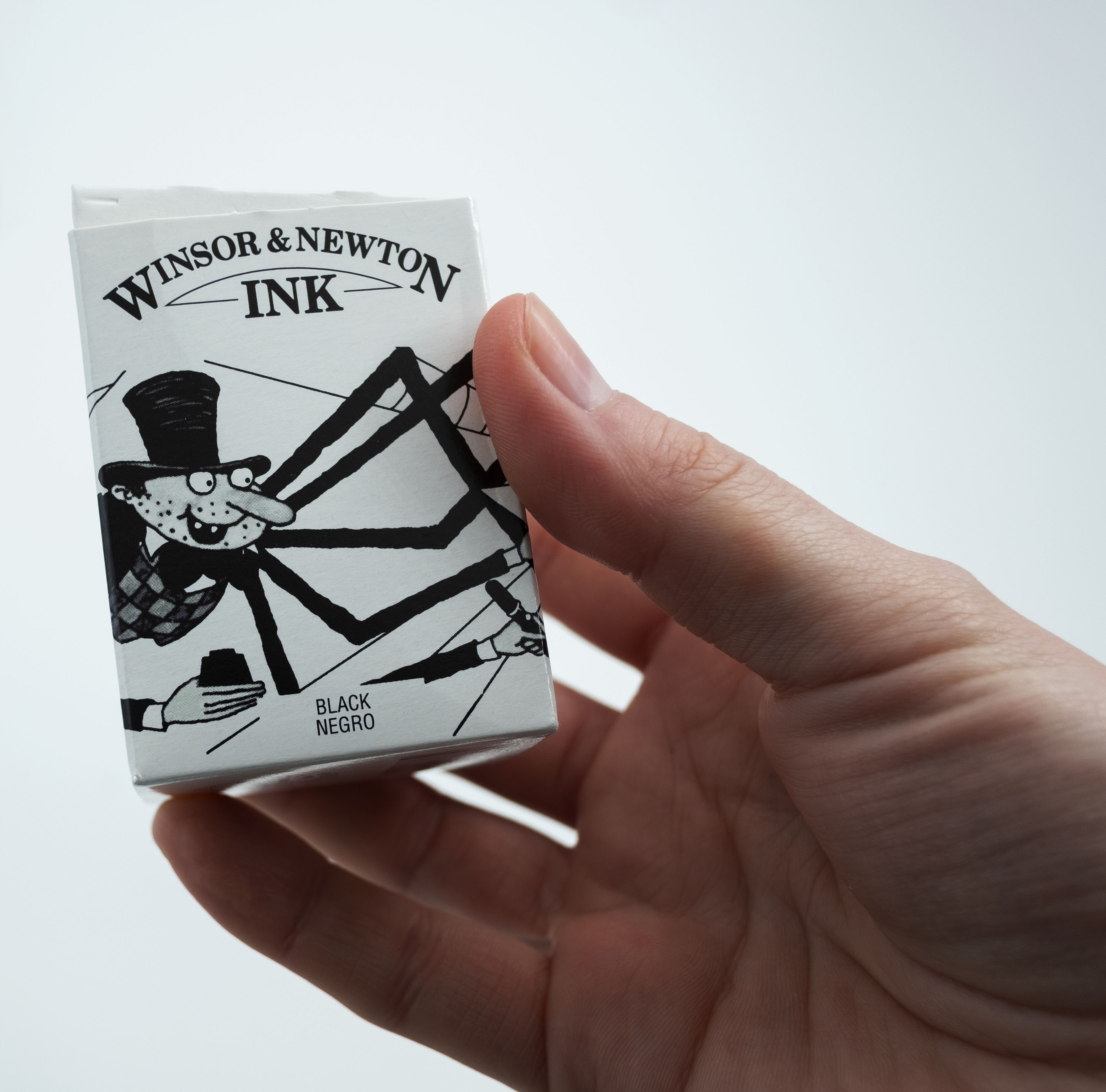 PrimaTek Watercolors are made from minerals, often semi precious minerals, that have been ground into pigments, mixed with gum arabic (the binder) and milled into PrimaTek Watercolors(official Daniel Smith website). They are very pigmented I can tell you that. The vibrancy is superb. You barely touch the color with the brush and you have full coverage. Totally worth the money. As soon as I will work with them, I will definetely add more colors to my collection.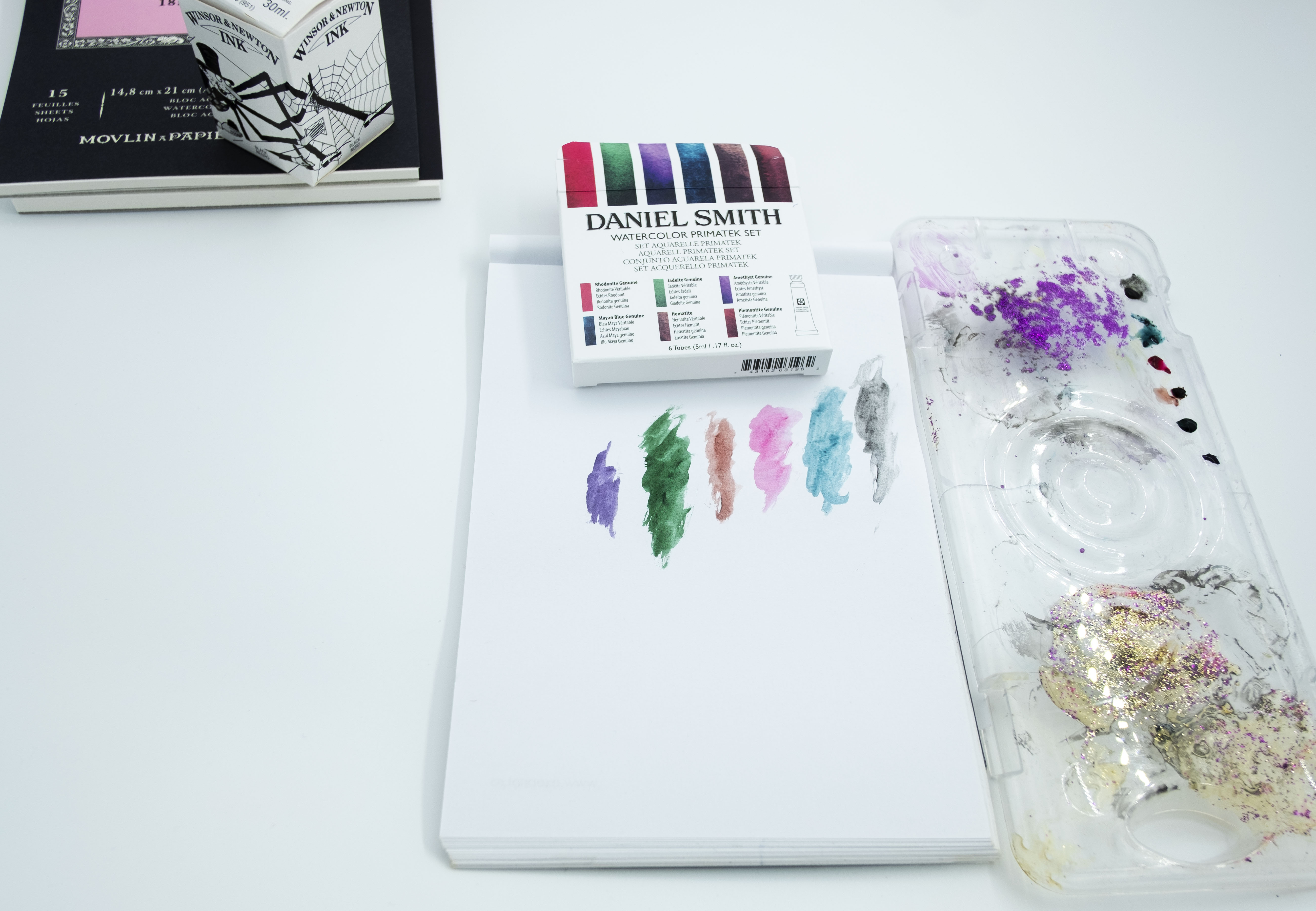 So why is Daniel Smith so special as a brand?It was the first manufacturer to make the high-performance Quinacridone pigments into artists' paints. What is quinacridone? It is an organic compound used as a pigment and it was originally made for the automotive industry. Daniel Smith realized its potential and used it for artist paints. Overall the colors are more vibrant, pigmented and last so much longer without fading.
The paper.... Oh, I never touched such a great paper before. Arches has a long history when it comes to paper making, they started way back in 1492. They use 100% cotton, no chemicals and mineral water only is used in the process. They are the only ones in the world who still use gelatin in their sizing. This prevents watercolor from sinking straight into the paper. Practically it makes the color sit on the top and slowly get in the paper.
Here is my video review and the testing of the colors

I am very happy with my new art supplies and I can't wait to dip my toes in new techniques. For all artists of Hive, I trully recommend you to try out a top brand. It is worth it. Our talent deserves the best tools to work with.
Have a beautiful day and toodle loo!