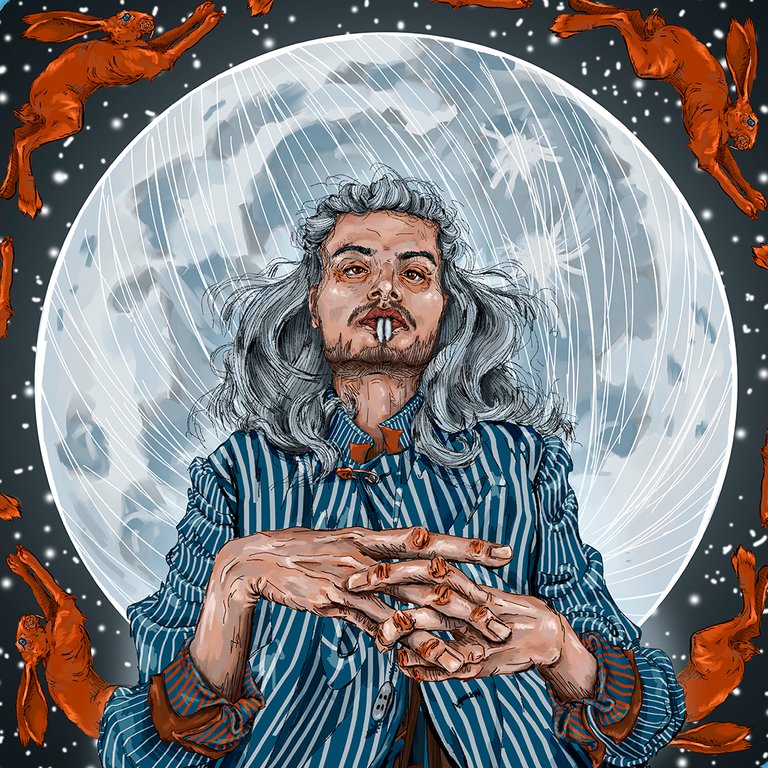 Hello dear friends Hivers!
It seems that centuries have passed since my last post, a publication in which I foolishly made a comment that I would upload this NFT piece a few days later, obviously it was not like that, some will wonder if my perception of time is different, but there is no point what to worry about this is called life and being an adult.
In order to update my avatars on social networks I made an illustration and as usual I made a short animation as part of the Remembrance series.
The audio that I use is free of rights and most of them are under the Creative Commons 0 license. Although I would like to make it much more personal and original in terms of sound, the just thing I know how to do in this life is draw, so the idea of inviting a friend to collaborate with the sound channel of my art pieces is repeated every day more often in my head.