Summer's Tear
You can buy a NFT copy of my art found here!
Here's the little story I came up for this one:
"As Gabriel closed the door behind him, Summer knew that things would be different now. She would be different now, and it was for the best. A tear began to gather in her right eye, but she would be stronger than this. As solemn was it was to see a friend leave her life, there would always be a place in her memories for the people who once meant so much to her."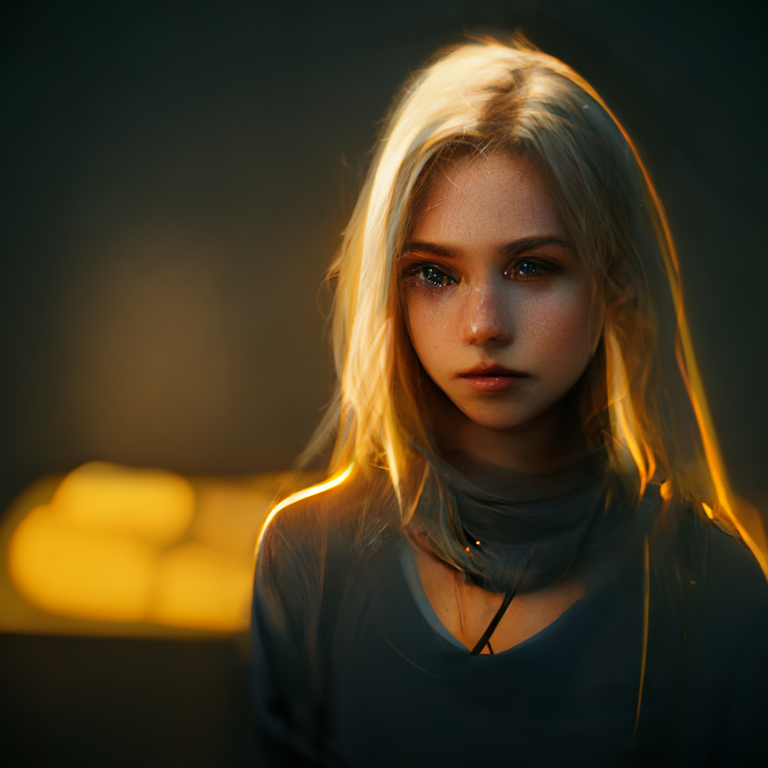 https://nftshowroom.com/gallery/digitaladdiction_digital-people_summers-tear
Some Issues:
It seems like there's always a problems when generating these. Faces in particular. In this case, Summer's facial proportions were just off so it took some photobashing (aggregating) in order to smooth things out & get the right features where they belong. The imagine on the left is what I wanted to improve upon, but the faces on the right were a bit off. I'd like to think I improved upon the product, but the image on the left was pretty good as it was.