Hello!
A few years after the death of his parents, this character became a member of the Atomic Knights of Justice.
Later, Bruce participated in the rescue of the Multiverse.
After 1 year, this character teamed up with alternate Supermen to destroy a threat that was located outside the Multiverse.
A few years later, Wayne learned of the destruction of the Source Wall and met the Terrifics.
Later, Batman found out about the awakened creator of the Multiverse, who was accidentally released by the Justice League of Earth 0, and prevented another crisis.
Today you will learn the continuation of the main character's story.
The action takes place in the House of Heroes. Bruce is a member of the Justice Incarnate. It includes:
Mary Marvel (5)
Thunderer (7)
Machinehead (8)
Aquawoman (11)
Batman
Green Lantern (20)
Kid Flash (22)
Having found the team's base, the creator of the Perpetua Multiverse (Sixth Dimension) finds and destroys it. Fortunately, the Justice Incarnate manages to escape from there on a Monitor ship called the Carrier before the destruction of the center of the Multiverse.
The action is transferred into the Bloodstream of the Multiverse. Over the next few weeks, the team manages to save the people and heroes of the destroyed universes. They are:
Wonder Woman (6) (later became a new member of the Justice League Incarnate)
Green Lantern (9)
Dino-Cop (41)
They also meet the Green Lantern Corps (0). It includes:
Hal Jordan (0)
Guy Gardner (0)
Jessica Cruz (0)
John Stewart (0)
Kyle Rayner (0)
Simon Baz (0)
Later, the people of Earths 3, 10, 29, 43 and 50 arrive on the ship. Along with them, new allies appear. They are:
When the rest of the heroes return to the Carrier, they take a course to Earth 0.
A few days after the destruction of the Cammertons, they meet new allies. The latter include:
Shazam (6)
Bug (8)
Wonder Woman (23)
Wonderhawk (32)
Batwoman (DC Bombshells)
Gloom Patrol (Earth Goth)

Rita Farr
Chief
Larry Trainor
Cliff Steele
Thanks to the power of the Green Lantern Rings (0), everyone manages to get into another universe.
The action takes place on Earth 0, known as the Metalverse on the mainland called Gotham.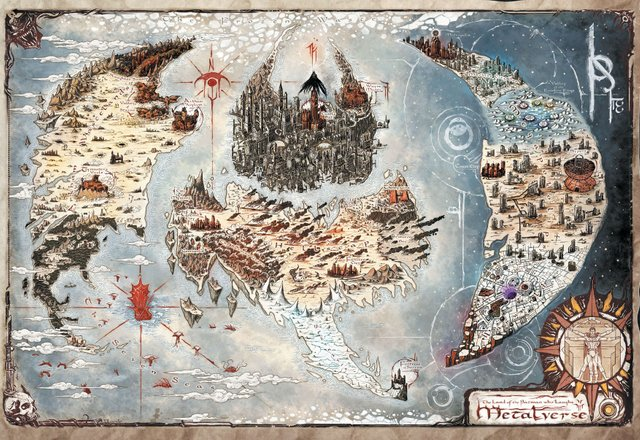 There they see a reborn Batman who laughs. Bruce (-22) grows and flies off the planet. When the heroes land, John Stewart invites some of the inhabitants of the dead universes, including Calvin, to join the Corps in his place.
After some time, Wayne (17) becomes a member of the team of heroes and villains of other worlds. They are:
Wonder Woman (0)
Batman (Bruce Wayne) (0)
Superman (Kal-El) (0)
Black Manta (0)
Clayface (Basil Karlo) (0)
Cyborg Superman (Henry Henshaw) (0)
The Flashes

Barry Allen (0)
Flash (Wally West) (0)
Jay Garrick (0)

Giganta (0)
Harley Quinn (0)
Legion of Doom

Lex Luthor (0)
Cheetah (0)
Gorilla Grodd (Grodd II) (0)
Sinestro (0)

Killer Croc (0)
Lobo (original) (0)
Mr. Freeze (0)
Penguin (Oswald Cobblepot) (0)
Swamp Thing (Alec Holland) (0)
Abby Arcane (0)
Air Wave (Larry Jordan) (0)
Anthro (unknown) (0)
Atrocytus (0)
Bat Lash (0)
Black Adam (0)
Black Condor (Ryan Kendall) (0)
Blue Beetle (Daniel Garrett) (0)
Bluebird (0)
Booster Gold (0)
Captain Cold (0)
Claw the Unconquered (0)
Clock King (William) (0)
Dyna-Mite (0)
Dove (Donald Hall) (0)
Eclipso (Kaala) (0)
Enemy Ace (0)
Fate (Jared Stevens) (0)
Guardian (Jim Harper) (0)
Granny Goodness (0)
Hawk (Holly Granger) (0)
Human Bomb (Roy Lincoln) (0)
Ice (Tora Olafsdotter) (0)
Johnny Quick (0)
Joker (Comedian) (0)
Justice League (0)

Animal Man
Aquaman (Arthur Curry)
Atom (Ray Palmer)
Batgirl
Beast Boy
Black Lightning (Jefferson Pierce)
Cyborg
Donna Troy
Firestorm (Ronnie Raymond)
Green Arrow (Oliver Queen)
Green Lantern (Guy Gardner)
Green Lantern (Hal Jordan)
Green Lantern (Kyle Rayner)
Hawkgirl
Martian Manhunter
Mera
Metamorpho
Mister Terrific
Nightwing
Plastic Man
Raven
Red Tornado
Supergirl (Kara Zor-El)
Vixen

Justice League of America (0)

Atom (Al Pratt)
Damage (Grant Emerson)
Green Lantern (Alan Scott)
Hourman (Rex Tyler)
Red Tornado (Ma Hunkel)
Sandman (Wesley Dodds)

Katana (0)
Liberty Belle (0)
Mister Miracle (Scot) (0)
Parasite (0)
Red Bee (Richard Raleidge) (0)
Riddler (Edward Nygma) (0)
Sgt. Franklin Rock (0)
Signal (0)
Solomon Grundy (Cyrus Gold) (0)
Star Sapphire (Carol Ferris) (0)
Steel (John Irons) (0)
TNT (0)
Brainiac (Vril Dox) (0)
Hawkman (Carter Hall) (0)
Lionel Luthor (0)
Ultraman (3)
Bizarro-Superman (29)
Superboy-Prime (Prime)
All unite to destroy the Darkest Knight.
They later notice that Earth 0 is surrounded by the Last 52 Multiverse, known as the Multiverse who laughs. The heroes of the ordinary Multiverse are attacked by the army of the Wayne (-22), who came from the Dark Multiverse and the Multiverse who laughs. In its composition:
Wonder Bat
Martian Manhunter
Spectre
The Last Sun
inhabitants of a universe where everyone is crossed with Batman who laughs
people of a world in which everyone is crossed with Killer Croc
inhabitants of a universe where only shadows live
Swamp Thing army
Dark Knights

Devastator (resurrected)
Dawnbreaker
Merciless
Drowned (resurrected)
Murder Machine
Red Death (resurrected)
King Robin

Joker Dragons
residents of a world in which everyone is a zombie
Residents of a world where everyone is cyborgs
Ocean Mother who turned her son (Aquaman) into a monster, as well as an instrument of war
Legion of Super-Pets whose members have become cannibals

Ace the Bat-Hound
Krypto
Green Lantern (Ch'p)

Parallax (Hal Jordan)
Lois Lane, who killed all the heroes and villains of her world
Victor Zas, who became a cannibal
Nazi Justice Society

Flash (Jay Garrick)
Green Lantern (Hal Jordan)
Green Lantern (Alan Scott)
Hawkman
Hawkwoman
Wild Cat

Steel Guards
Doomsday
Titans

Robin (Damian Wayne)
Starfire
Red Arrow
Aqualad
Beast Boy
Raven

Trigon
Penguins

Hemo Penguin
Mr. Penguin
Emperor Scarecrow

Batgirl
Scarecrow
Blue Beetle
Fastest Killer Alive (Wally West)
Mr. Freeze
Ra (Ryan Choi)
John Constantine
Swamp King
Wonder Woman who killed all the Olympian gods and absorbed their powers
The heroes manage to destroy most of them. Wonder Woman (0) and Bruce (-22) move to an unknown place. The latter's army kills most of the heroes. Batman (0) resurrects his allies and dead enemies who join him weakly.
Later, the Hands (the Greatest Omniverse) restart the normal and Dark Multiverse, and they simply destroy the Multiverse who laughs.
Bruce (17) wakes up in the restored House of Heroes, where he meets the rest of the members of the Justice Incarnate.
I hope you enjoy it.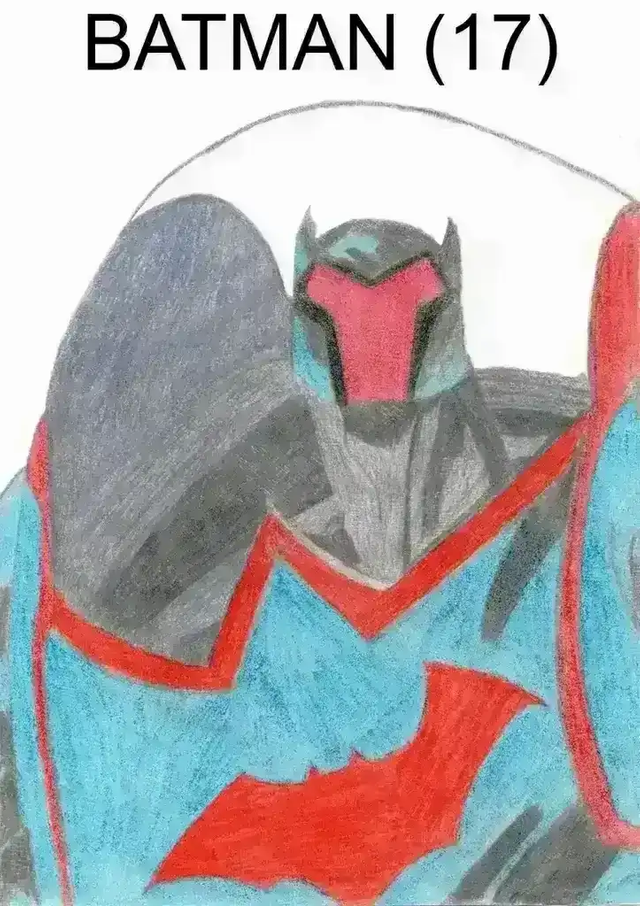 Thank you all, subscribe to my blog!