Today I bring photos of a collaboration I made for a mural, which a friend and me, were commissioned to design and paint, I hope you like it.
Hoy traigo fotos de una colaboración que hice para un mural, el cual nos encargaron diseñar y pintar a un amigo y a mí, espero que les guste.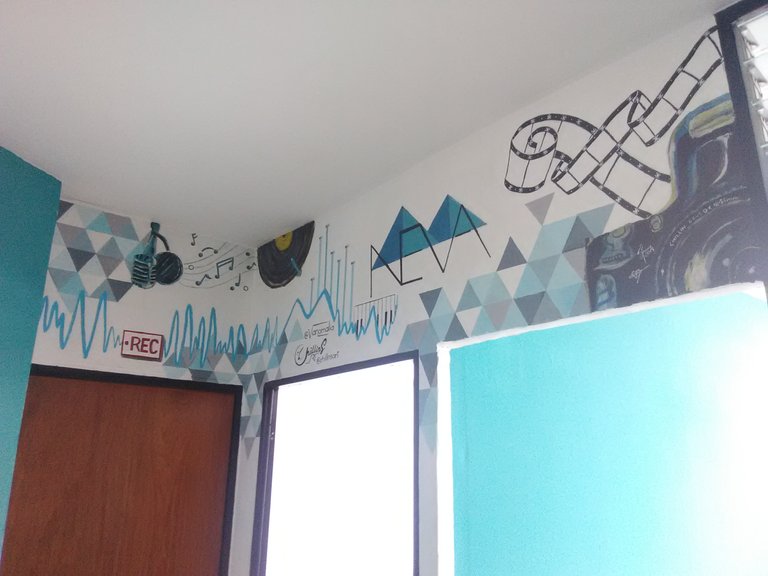 Unfortunately we hardly took pictures of the process as we had little time, and the ones I had I lost them, only found one:
Desafortunadamente casi no tomamos fotos del proceso ya que teníamos poco tiempo, y las que tenía las perdí 😐 sólo encontré una: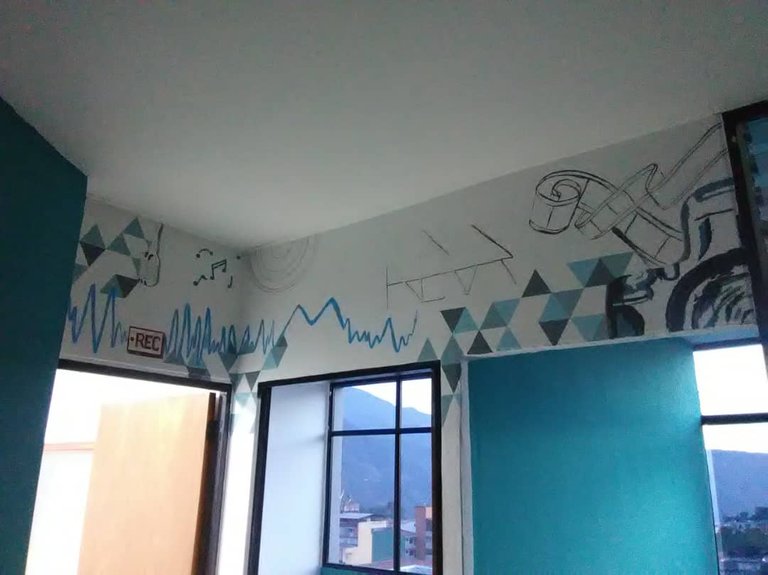 This is a mural that we did for Neva Producciones, to celebrate its 3rd anniversary + opening of its new place. In this project I worked with Chillin's Art, he is an artist who works with clay and was in charge of making the camera, microphone, disc and logo of the company in this material.
Se trata de un mural que hicimos para Neva Producciones, para celebrar su 3er aniversario + inauguración de su nuevo local. En este proyecto trabajé con Chillin's Art, él es un artista que trabaja con plastilina y se encargó de hacer la cámara, micrófono, disco y el logo de la empresa en este material.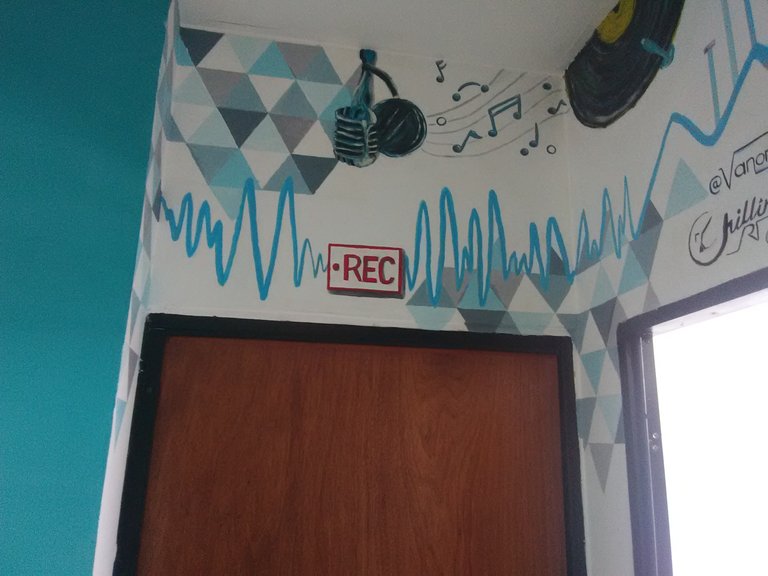 The design and the rest of the mural we did it together, represents all aspects of the work of the company, plus the color palette used was only blue, black and white, since they are Neva's colors, and we mix them to obtain different shades.
El diseño y el resto del mural lo hicimos entre los dos, representa todos los aspectos del trabajo de la empresa, además la paleta de colores usada fue sólo azul, blanco y negro, ya que son los colores de Neva y los mezclamos para obtener distintas tonalidades.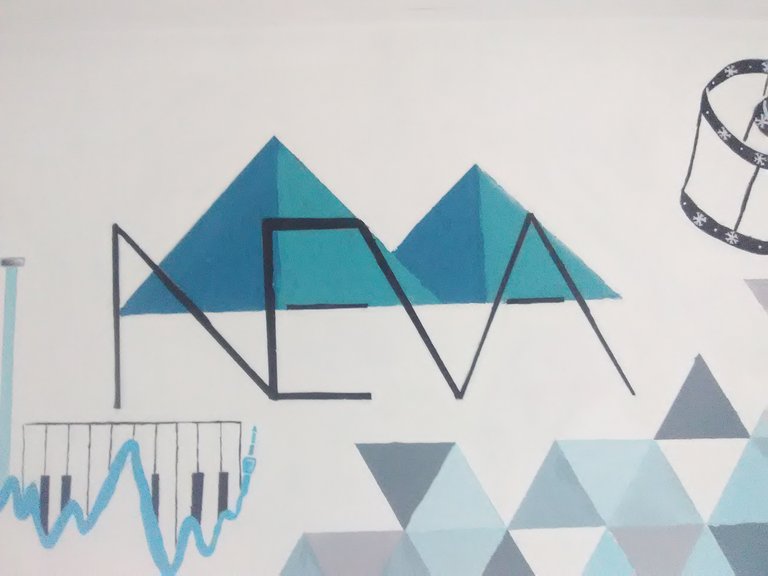 At the end, we included our Instagram users (follow us 😎) in the composition, in a space that we left especially for that. My partner already has a logo that represents his brand, so he placed it, but I still don't decide for one to myself, so I half invented a quick one so it didn't look so simple compared 😂 I think it was decent.
Al terminar incluimos nuestros usuarios de Instagram en la composición, en un espacio que dejamos especialmente para eso. Mi compañero ya tiene un logo que representa su marca, así que lo colocó, pero yo aún no me decido por uno, así que medio inventé uno rapidito para que no se viera tan simple en comparación 😂 creo que quedó decente.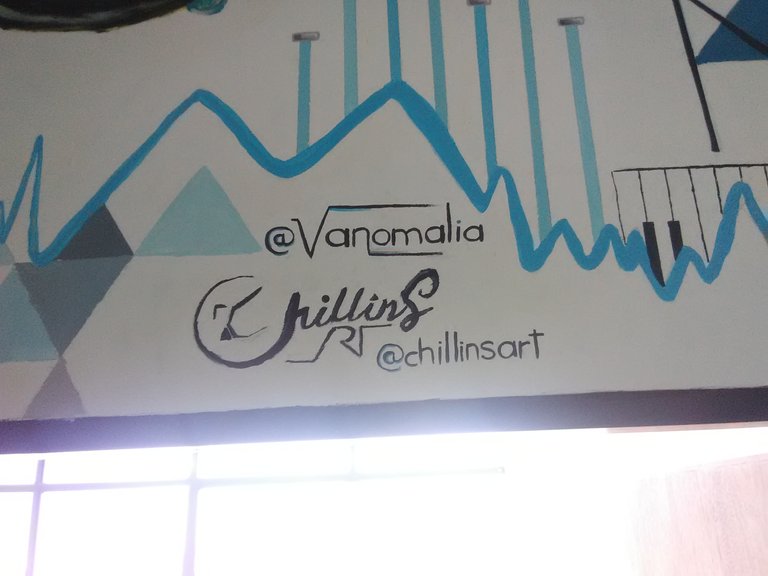 Instagram users: Vanomalia - Chillin's Art - Neva Producciones
.
.
Tools: Pencils+Paint+Brushes+Clay

💀 Commissions Open 💀