Here we have the second in a series of videos depicting a time lapse breakdown of me drawing the cover image to one of my music singles. This one is for the title song to my "Outsides" E.P.
This image is a combination of memories for me - one is of my foolish youth risking life and limb jumping across rocks on the shores of Victoria BC. The other is of an old girlfriend who liked to run like Phoebe from the TV series Friends.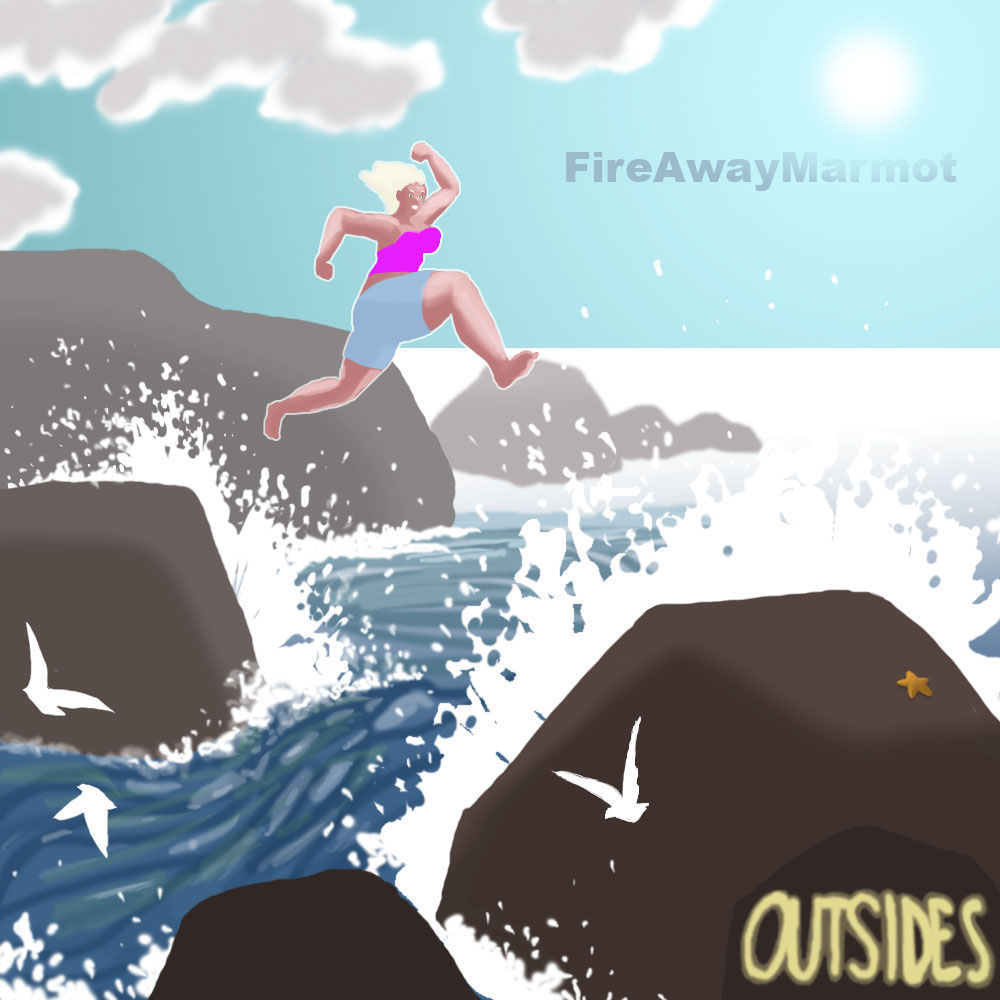 Drawn in Photoshop on a Ynova Tablet. Timelapse set at 1200%.
---
---
Writing and images by Greg McCann, the author of this post and owner of this Hive Channel. To view more of my work, please visit www.fireawaymarmot.com.