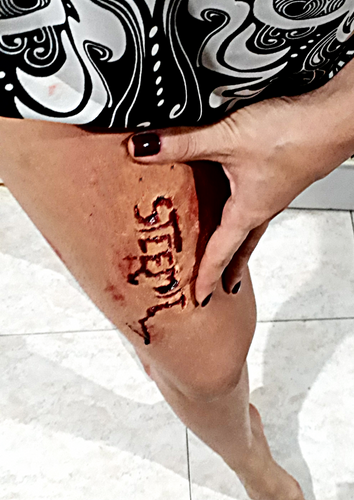 WELCOME  
Again I want to share a Fx Makeup with you, and teach you to have the result that I obtained..
The makeup for me is NOT simply something you put on your skin and already, I consider it really a GREAT work of art, it is necessary to know that there are many types of makeup, among them are: Fantasy, theater, fx, cinema, photography, TV, social, etc ...
Even though I love to make all these different make-ups, I was very interested in "Fx makeup", because it is the creation of special characterization effects, when you do what you need to transmit is something dramatic, so much so that it looks the most real to make an impression at the time it deserves to use it.
Next I leave you the video nº1 with the procedure that uses to realize the artificial skin, and to be able to capture the wound that you will see in the video nº 2 with very simple materials.

   VIDEO Nº 1( PIEL ARTIFICIAL) 
Materials:
Water
Flour.
Vaseline.
Base of the tone of the skin.
-Vessel.
Shoulder to mix.

   VIDEO Nº2 ( HERIDA ) 
Materials:
Water.
Artificial skin.
Artificial blood (created with honey and vegetable dye).
Tall stick or something that allows the letters to be made.
Powders of different shades to give a real finish and very similar to the skin.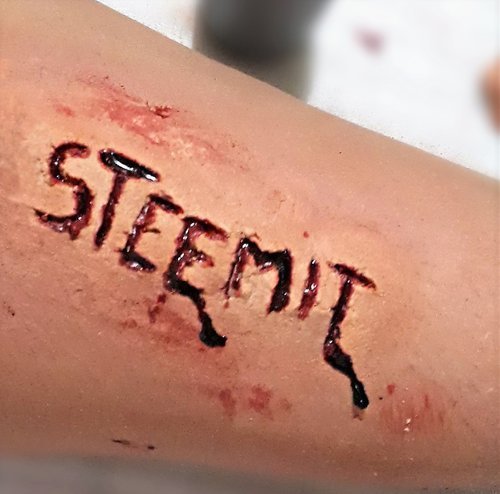 ¡¡
Thank you so much for watching the post, Blessings!!